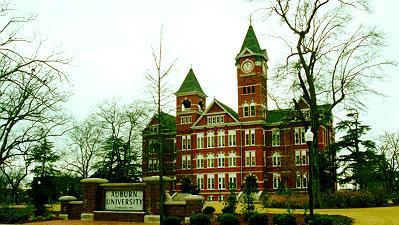 Auburn University is a public university in Auburn, Alabama. Originally chartered as a private liberal arts college, it became a public land-grant university in 1872 and took the name Auburn University in 1960. Auburn now enrolls approximately 25,000 students. As a land-grant university, extension and outreach are key components of Auburn's mission. Auburn University's website>>
Office of Public Service
The Office of Public Service promotes faculty, student and staff engagement through the development of community and institutional partnerships. OPS is the home to the university's AuburnServes network, supporting the development of service learning courses and community engagement projects. OPS partners with academic, administrative, and student offices on campus, extension offices statewide, and more than 50 local, regional and national service agencies. OPS maintains Auburn's database of outreach-related resources and information. Learn more>>
College of Liberal Arts Community and Civic Engagement Initiative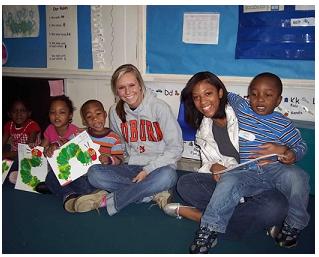 The Community and Civic Engagement Initiative seeks to engage students and faculty in service to their community and to advance community-engaged scholarship. Through this initiative, the College of Liberal Arts has created an interdisciplinary minor in Community and Civic Engagement that offers each student an opportunity to apply the knowledge they are learning in the classroom and to gain knowledge from community partners in a mutually beneficial relationship. Meritorious students are also acknowledged every year with a fellowship and the challenge of new projects to tackle alongside an assigned faculty member. The Community and Civic Engagement Initiative also organizes training for faculty interested in incorporating engagement/service learning practices into their courses. Learn more>>
Women's Leadership Institute
The Women's Leadership Institute (WLI) creates a network, think tank and cutting-edge learning environment to empower all women for a lifetime of leadership. Signature programs include: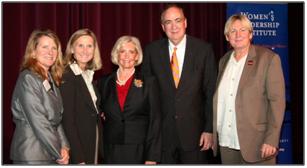 Extraordinary Women Lectures: This lecture series provides participants the opportunity to interact with and be inspired by outstanding women leaders.
National Education for Women (NEW) Leadership ™ Five-Day Intensive Leadership Training: The intensive five-day leadership training program is designed to prepare the next generation of women leaders to participate effectively in the decision-making spheres.
Women and Leadership (CCEN 2100): Women and Leadership is an interactive exploration of the social, political, economic, and cultural implications of women's current and historic leadership roles. Students take an active role in applying leadership knowledge to current social challenges.
Annual Leadership Summit: This is an annual program bringing together the most influential leaders in our region to educate, mentor, and network with students and the general public.
Learn more>>