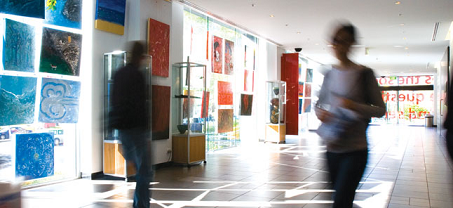 Australian Catholic University (ACU National) is a public university funded by the Australian Government and open to students and staff of all beliefs. ACU has an established reputation for quality and innovative teaching and specialist tertiary education in health, education, business and informatics, arts, social sciences and theology. ACU National is dedicated to rigorous intellectual scholarship and the individual's pursuit of truth and academic freedom. Its ethos is derived from Christian values and the Catholic intellectual tradition, and its core concern is with ethics in all fields of endeavour. Australian Catholic University's website>>
Institutional Assessment: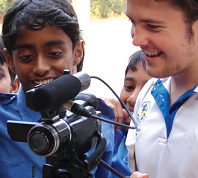 Excerpt: "ACU National develops partnerships with universities and other institutions which give priority to learning and research through community engagement in ways that enhance a community's well being and capacity, and prepare graduates who are engaged citizens and socially and morally responsible professionals." Read more of ACU's Institutional Assessment>>
Supporting Teacher Training in East Timor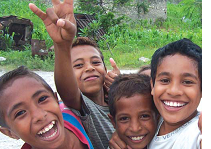 A program accredited by ACU has been conducted in East Timor for the preparation of school teachers. A staff member from ACU's School of Education has been employed full-time for five years in East Timor on the program, and staff from campuses of the University have visited the country on a regular basis. 48 graduates of the program received their awards in 2006 at a graduation ceremony attended by the Vice-Chancellor. All are employed in schools in the regions they came from.
Institute for Advancing Community Engagement
At Australian Catholic University, community engagement is real. Community engagement enhances opportunities to honour ACU's "commitment to serving the common good", expressed in the University's Mission.  In partnership with other organizations, the staff and students of ACU National are bringing about change, through their own research, learning, attitudes and actions, and in the lives of others. Learn more>>
Clemente Australia Program
Clemente Australia is an innovative and effective venture in community engagement by ACU in association with Mission Australia and the St Vincent de Paul Society. These organisations collaborate to provide rigorous, university-approved courses in the humanities to disadvantaged people across Brisbane, Canberra, Sydney and Campbelltown. Learn more>>