Different members of the Talloires Network Steering Committee are in the news, recognized for their exemplary work in guiding institutions and universities that promote civic engagement in different contexts:
Nieves Tapia, head of the Latin America Center for Service-Learning (CLAYSS), had the opportunity to address the World Congress "Educating Today and Tomorrow. A renewing passion" which took place in the Vatican on November 18-21. Nieves' talk came during the closing plenary, and it was followed by an address from Pope Francis himself. Nieves, who worked with Francis for years before he was pope, is a leader in the promotion of social responsibility in education in Argentina and throughout Latin America.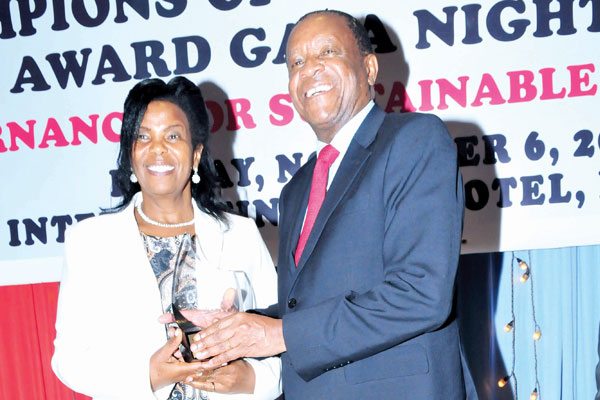 Olive Mugenda, Vice Chancellor at Kanyatta University in Kenya, was recently recognized by the Institute of Certified Public Secretaries of Kenya (ICPSK) as the CEO of the year. Olive has led Kenyatta University through challenging times, during which the university has grown into an institution that can warrant high-quality education, research, and innovation. Professor Mugenda was honored for her exemplary leadership which "has not only transformed the institution into a center of excellence but has also enhanced access to higher education in the region," the jury said. The university was named the best education institution in Kenya.
Lisa Anderson, the outgoing President of the American University in Cairo, was honored by the university's Board of Trustees and thanked for her years of service to her alma mater. In 2011, Anderson became the first female and first alum to head the university, one of the most prestigious in the region. The Board also announced the creation of a professorship, the "Lisa Anderson Endowed Professorship in Politics and Policymaking." Anderson took office during turbulent times, as the events of the Arab Spring forced the university to evacuate hundreds of international students and shut down classes for some time. Still, the AUC was the first university to resume classes. Anderson has been an instrumental leader for the Talloires Network, and she will continue to serve in the Steering Committee.