Universidad Veracruzana (UV) in Mexico has been selected to host the next Talloires Network Leaders Conference (TNLC) during the week of June 19, 2017. The Talloires Network Steering Committee voted to bring the global civic engagement and leadership gathering to the Western Hemisphere for the first time.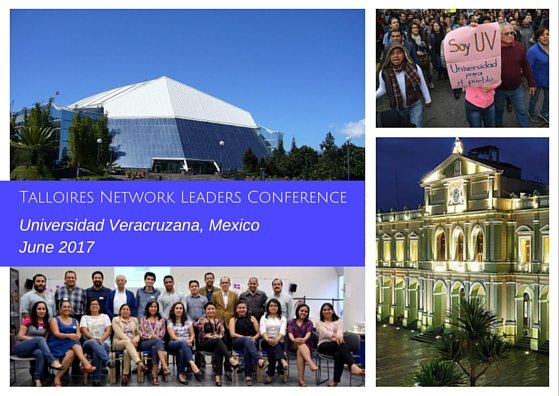 TNLC 2017 will continue the important planning, networking and exchange that have characterized previous TN global gatherings. Each conference has built on the next one, increasing the number of participants and deepening the working partnerships between civic engagement practitioners in distant corners of the world. The founding meeting of the network took place in Talloires, France in 2005. Subsequent global conferences took place in Madrid, Spain (2011), and in Cape Town, South Africa (2014).
Universidad Veracruzana is a prominent multi-campus university in the southeastern Mexican state of Veracruz. It recently celebrated its 70th anniversary, and currently enrolls more than 70,000 students in five campuses across the state of Veracruz. UV is widely recognized for its pioneering engagement initiatives. In 2012, UV won the 1st place MacJannet Prize for Global Citizenship for its community engagement programs like University Social Service Brigades and Casas de la Universidad. Its EmprendeUV program, which trains social entrepreneurs to make a difference in the local economy, was selected as one of the eight recipients of the Youth Economic Participation Initiative demonstration grant in 2013.  In 2014, UV Rector Sara Ladrón de Guevara was elected to join the Talloires Network steering committee. She holds the historic distinction of being the first female Rector in the university's history.
The Talloires Network Secretariat is looking forward to collaborating with UV in organizing a dynamic conference for attendees for all over the world. We also thank the other universities that expressed interest in hosting the leaders conference. The Steering Committee found it to be a very tough choice.