The Pakistan Chapter of the Talloires Network continues to shape the future of higher education in Pakistan following a meeting of the network in March 2016.  The national university network focuses on bridging and enhancing college-based civic engagement initiatives throughout Pakistan, and recently published a new edition of its newsletter, "CommPact." The publication is available for download here.
In this fifth edition of CommPact, civic engagement initiatives from the now 65 member universities are organized by topic, including  advocacy, health, disaster relief, and education.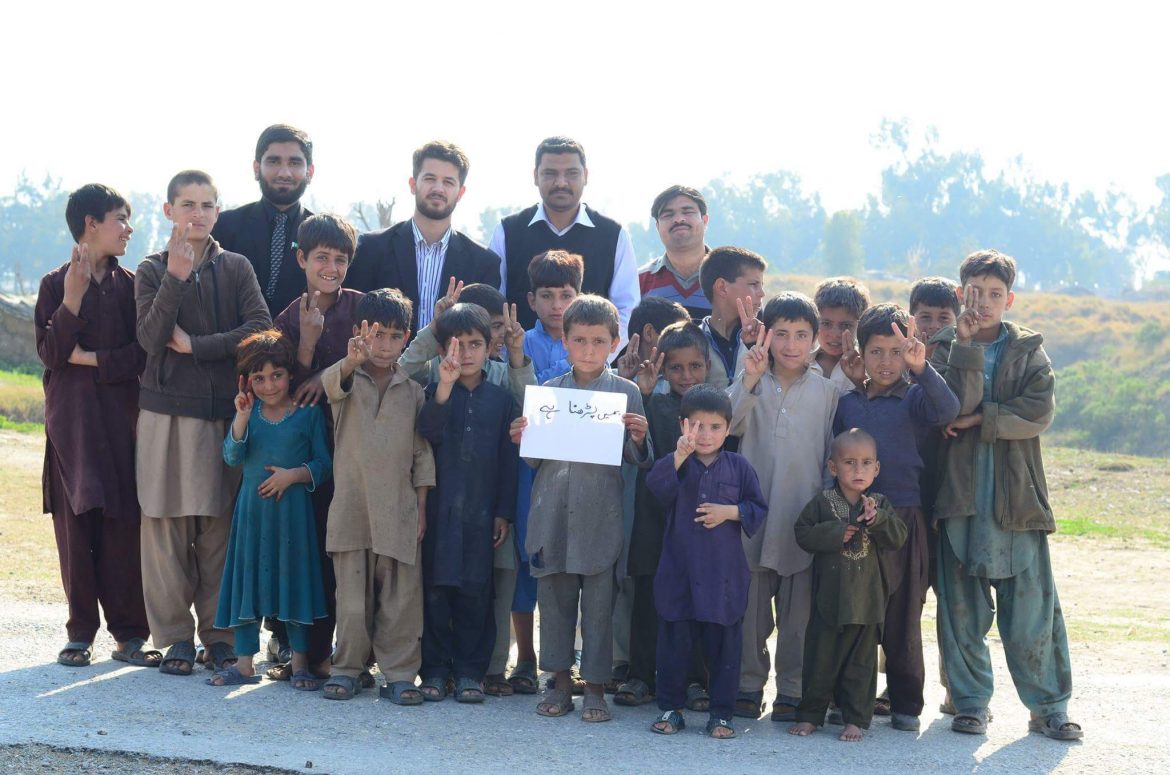 HITEC University's 'Sponsor a Child' program is featured in the education section of the newsletter. This initiative has adopted a settlement of Afghan refugees, where one fourth of the population are children under twelve years of age. Beneficiaries of this program, pictured above, posed for the camera flashing peace signs and made a small poster that said, "we want to be educated." What was born as an initiative to provide clothing, shoes, and household items for these families will develop into a long-term effort to ensure access to education for the youth in that village.
Anti-Corruption Day garnered the attention of students, staff, and faculty members across different universities. The Virtual University of Pakistan, DHA Suffa University, Sukkur Institute of Business Administration, and the Sarhad University of Science and IT all participated in the advocacy day – meant to encourage improved ethics and transparency in the country.
In health news, the National University of Sciences and Technology and others have organized blood drives, and the University of Agriculture Faisalabad has launched an anti-dengue campaign. Earthquake relief remains a primary concern to many universities, after a 8.1 magnitude earthquake hit the region in October 2015.
The publication also highlights the Talloires Network's panel at this year's Campus Compact 30th anniversary conference. On that occasion, Talloires Network's director Lorlene Hoyt and Gul-e-Zehra of the Pakistan Chapter were joined by colleagues from Spain and Chile. They presented on the importance of civic engagement as a key indicator for university ranking systems.
Download "CommPact" Spring 2016 edition, the newsletter for the Pakistan Chapter of Talloires Network.