As we gear up to the 2017 Leaders Conference in Veracruz, Mexico, we have come across an important question as network members from around the world consider attending: is it safe there?
It's impossible to avoid the speculation; a news search for Veracruz lends credence to the concerns about violence and crime. In times of economic and political uncertainty, Mexico is faced with real problems. If a casual observer were to base their opinion of the region based only on English-language journalism, the result would be drastic. But a lot of the good news get lost in translation or simply go unreported.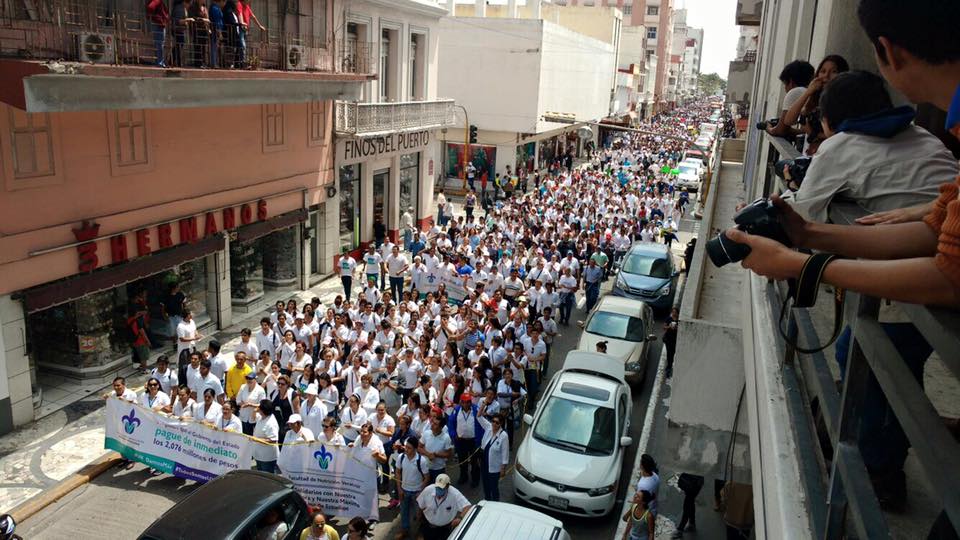 Xalapa (pronounced "Ha-la-pah") is a historic town and hosts the main campus of Universidad Veracruzana (UV), a state university with five campuses and more than 70,000 students. TNLC2017 is an opportunity for Veracruz and its university to correct the record and show the world what locals are doing to bring forth positive social change. The people at UV – from Rector Sara Ladron de Guevara to faculty, students, and staff – exemplifies the critical role universities can play in anchoring local communities in responding to difficult situations.
Having visited Veracruz in the past, I could not recommend this opportunity highly enough for anyone seeking to learn about how a university can be deeply intertwined with its host community. The itinerary prepared by our hosts combines a space for attendees to confer internally about the practices and trends shaping university community engagement, with explorations into some of the places and projects that best exemplify how UV and Veracruz are one in the same. Travelers to TNLC can make the best of it and expect to see living history. Our conference agenda includes an evening at the acclaimed Museo de Antropologia de Xalapa (MAX), a university-managed distinguished museum. More intrepid travelers could make time after the conference to visit two local world heritage sites. UNESCO has given that distinction to 34 sites of cultural or natural significance in Mexico, including Veracruz's pre-Hispanic archaeological treasure of El Tajin and the colonial-era architectural gems of Tlacotalpan.
Near the place where an encounter of two cultures led to centuries of change, students are working daily to build a culture of change. For almost 25 years, UV's "University Social Services Brigades" have built teams of students to go into the community to solve problems and address needs. Their impact in the community led the university to create permanent bases for deploying students to designated "UV houses" starting in 2003. In these houses, community members can rely on university students to provide basic health care, legal advice, or tutoring help. The success of this initiative led an international panel to select UV as the first-prize honoree in the 2012 MacJannet Prize for Global Citizenship. The following year, UV was selected to be part of the Youth Economic Participation Initiative, a Talloires Network grant program funded by the MasterCard Foundation which support the fostering of entrepreneurship among students in the Global South. These distinctions make UV one of the most committed and participatory members of the Talloires Network.
Traveling to Xalapa won't have the luxuries of other sites, but you will be warmly welcomed. The summer sun will be burning hot (and we do mean hot!). You'll need to familiarize yourself with the dynamics of using Mexican currency. Your Spanish-language skills will come in handy. At the same time, the UV community will be ready to assist you to find your way around, feel safe, and have an unforgettable conference experience.
Veracruz is nicknamed "Heroica" for its historic significance in the quest for Mexican independence. But the true heroism is that displayed by regular people dedicating their lives to building a better world. Despite the worries, we hope you fall in love with all that Xalapa has to offer. Who knows? Maybe some will want to stay and continue your academic career there. For that moment, UV's School of Foreign Students will be ready to help. See you in Veracruz.
by Matias Ramos, TN Communications Coordinator