In This Issue
Leaders in the Civic Engagement Movement Series
Talloires Network Programs and Announcements
Opportunities and Announcements
New Member    
DHA Suffa University (Pakistan)
To see a full list of our 322 member institutions,
Google Map showing our member universities
Not a member of the  Talloires Network?  Learn how to JOIN NOW>> 
Talloires Website
Remember to visit our website!
About the Talloires Network
The Talloires Network secretariat is located at Tufts University.
Contact Us
Rob Hollister
Executive Director
Dr. Lorlene Hoyt
Director of Programs and Research
Jennifer Catalano
Director, Youth Economic Participation Initiative
Amy Newcomb Rowe
Program Manager, Youth Economic Participation Initiative
Rantimi Oluwasegun
Budget and Program Coordinator, Youth Economic Participation Initiative
Maureen Keegan
Senior Program Coordinator
Matias Ramos
Communications Coordinator
Edwin Nelson
Program Assistant, Youth Economic Participation Initiative
Edwin.Nelson@tufts.edu
Steering Committee members
Mark Gearan (Chair)
President, Hobart and William Smith Colleges
Janice Reid (Vice-Chair)
Former Vice-Chancellor, University of Western Sydney
President, American University in Cairo
President, Tulane University
Cheryl de la Rey, Vice-Chancellor and Principal, University of Pretoria
Former Vice-Chancellor, Universiti Kebangsaan Malaysia
Founding President, Aga Khan University
President, Tufts University
Vice-Chancellor, Kenyatta University
Rector, Universidad Autónoma de Madrid
María Nieves Tapia, Director, Latin American Center for Service-Learning
Timothy Tong, President, Hong Kong Polytechnic University
Secretary General, Association of Commonwealth Universities
Update from the Chair: President Mark Gearan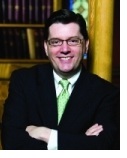 I am pleased to share the registration for the 2014 Talloires Network Leaders Conference (#tnlc2014) is now open. Please visit the conference website, www.tnlc2014.org to register. Preference in registration will be given to heads of Talloires Network member universities. If unable to attend, vice-chancellors, presidents and rectors may designate a senior leader to attend in his/her place. Due to the limited space at the conference, we may not be able to accommodate everyone who is interested in attending TNLC 2014.
I encourage anyone who is interested in attending TNLC 2014 to submit the registration form. Once submitted, the form will be reviewed by the Talloires Network Secretariat and individuals will be notified of their status within 5 business days. If approved, registrants will then be directed to the payment portal where they will submit their registration fee. Attendance will not be guaranteed until the registration form is approved and payment is received.
A limited number of travel grants will be available for members traveling from developing countries or from universities with limited budgets. The travel grants will cover 100% of the hotel costs and up to $1,000 for the cost of the flight. If you are interested in applying for a travel grant, please contact Maureen Keegan, Talloires Network Program Coordinator by August 31, 2014.
Please note that the Talloires Network Newsletter will not be distributed in July or August. We will resume with our monthly newsletter in September will provide you with important updates via e-mail blasts, social media, and on both the Talloires Network and TNLC 2014 websites. Have a wonderful summer and start to the new academic terms. I look forward to seeing many of you in South Africa in December!
---
Global South Takes the Lead for 2014 TNLC Convening
For the first time since its founding, the Talloires Network heads to the southern hemisphere this year, as the Leaders Conference takes place in Cape Town, South Africa. After successful gatherings in Talloires (France) and Madrid (Spain), TN heeds to the call to bring the conference to the Global South.
"For us, this is very symbolic", says Nieves Tapia, director of the Latin American Center for Learning and Service (CLAYSS). "Many times, it seems the South must always learn from the North. In the Talloires Network, we are building a culture where everybody can learn from everybody else," added Tapia.
Tapia leads an organization that chairs the Red Ibero-Americana de Aprendizaje-Servicio (Ibero-American Network for Service-Learning). CLAYSS collaborates with more than 90 members of the network throughout Latin America, the Caribbean, Spain, and the United States.
"The Global South has experience with social commitment, with its own characteristics and languages. We consider the opportunity for south-to-south learning to be critically important, while still realizing that north-to-south conversations are necessary as well," Tapia concluded.
For more on Nieves Tapia, see our interview with her from a previous newsletter. Learn More>>>
---
Leaders in the Civic Engagement Movement Series
May 2014 Leaders in the Civic Engagement: Rwanda
Co-edited by Lorlene Hoyt and Amy Newcomb Rowe
June signals the ninth edition of the expanded series. This issue includes an introduction to Rwanda and the University of Rwanda. We feature interviews with Dr. James Gashumba, Coordinator of University of Rwanda and former Rector of Umutara Polytechnic; Mr. Paul Sserumaga, Senior Lecturer at University of Rwanda; and Dr. Hellen Amuguni, Research Professor at Cummings School of Veterinary Medicine, Tufts University. Scroll down the document for Spanish version. Learn More>>>
---
Inaugural issue of "Commpact": the Newsletter for the Pakistan Chapter of the Talloires Network [PDF]
PCTN was established in July 2013 when 35 Pakistani universities agreed to form a coalition to promote and strengthen civic engagement in Pakistan. The first edition of this newsletter focuses on the civic engagement activities of member universities. Read about the formation of the PCTN Steering Committee, the awarding of a YEPI grant to Literaty Pakistan, and the dozens of health, education, disaster relief, and community empowerment programs that make up PCTN. Learn More [PDF]>>>
Global Forum on Higher Education and Democratic Innovation. Queen's University. Belfast. Northern Ireland. June 24-26, 2014.
The Council of Europe, the International Consortium for Higher Education, Civic Responsibility and Democracy, the European Wergeland Centre, the Talloires Network and Queen's University, Belfast, Northern Ireland, will carry out the Global Forum on "Higher Education and Democratic Innovation". This Conference is part of the cooperation between different partners committed to promoting democracy, human rights and the rule of law as well as social cohesion and intercultural dialogue, and their belief in the key role of education in furthering these goals. Learn More>>>
University of Newcastle's "Healthy Dads, Healthy Kids" program receives WHO award for promoting healthy likestyles
University of Newcastle (Australia) Professor Philip Morgan's health education initiatives have matured into community-based programs that are playing an important role in addressing Australia's obesity epidemic. One program, 'Healthy Dads, Healthy Kids', which encourages dads to become family role models and spend quality time with their children using exercise and healthy eating as the engagement medium, was awarded the Excellence in Obesity Prevention Award from the World Health Organization Collaborating Centre for Obesity Prevention in Australia last month. The University of Newcastle is a member of Engagement Australia. Learn more>>>
CLAYSS Launches Call for Papers for 17th International Seminar on Service Learning [DOC]
The Latin American Center for Service-Learning (CLAYSS) is asking for paper submissions from those seeking to present at its 17th International Seminar, to be hosted at the Universidad de Buenos Aires on August 28-29, 2014. The theme will be "Supportive institutional practices in school service-learning: methods and challenges." The call for papers is open until June 20th, and approved submissions will be informed by July 14th. Learn More [DOC] >>>
---
Talloires Network Programs and Announcements
We are hiring! Youth Economic Participation Initiative seeks part-time Program Assistant
The Program Assistant will provide general administrative support to the Talloires Network's Youth Economic Participation Initiative (YEPI). The Talloires Network is a coalition of universities – 230 institutions in 62 countries enrolling over 6 million students – that are moving beyond the ivory tower to tackle pressing societal problems. YEPI is a program designed to catalyze change in the way universities across the globe prepare their students for economic life after graduation. It currently supports programs in eight countries. Key responsibilities for the Program Assistant include coordinating travel, planning events, processing reimbursements and paperwork, scheduling, etc. Learn More>>>
Lorraine McIlrath Brings Irish Perspective to Boston Area Colleagues
On May 8th and 9th 2014, the Talloires Network at Tufts University invited Lorraine McIlrath to speak on the Community Knowledge Initiative at the National University of Ireland Galway (NUI). Describing her work as cartographer and puppeteer, McIlrath advocated for ethical assessing and quality review processes of community engagement in order to create appropriate infrastructures. Learn More>>>
TN Director Publishes Article in BTtoP Monographs
The latest edition of the Bringing Theory to Practice monographs features an article by Rob Hollister, executive director of the Talloires Network secretariat. The article is titled, "Building a University-Wide College of Citizenship and Public Service." In it, Hollister describes the foundation of the Tisch College at Tufts University, and the subsequent creation of the Talloires Network. The article is on page 51 of the journal, available online. Learn More>>>
---
Opportunities and Announcements
Call for Proposals: 2015 AAC&U Annual Meeting
The Association of American Colleges and Universities invites proposals for their centennial annual meeting: "Liberal Education, Global Flourishing, and the Equity Imperative." The meeting will take place on January 2-24, 2015 in Washington, DC. Annual Meeting participants will probe higher education's role in engaging students with the world's "grand challenges" and "wicked problems" and in helping to create a more just and sustainable future for the United States and for societies around the globe. Learn More>>>
The K. Patricia Cross Future Leaders Award
The K. Patricia Cross Future Leaders Award recognizes graduate students who show exemplary promise as future leaders of higher education; who demonstrate a commitment to developing academic and civic responsibility in themselves and others; and whose work reflects a strong emphasis on teaching and learning. The awards honor the work of K. Patricia Cross, Professor Emerita of Higher Education at the University of California-Berkeley. Learn More>>>
Engaged Scholar Journal inaugural issue: Call for papers
This summer, University of Saskatchewan will be launching The Engaged Scholar Journal, "a multi-disciplinary, peer-reviewed, online journal that will serve as a venue for reciprocal and meaningful co-creation of knowledge among scholars, educators, professionals, and community leaders in Canada and worldwide." Learn More>>>

Funding available for regional training center at university-supported community school
The Netter Center for Community Partnerships announced that the request for proposals to develop a regional training center on university-assisted community school is now available. Funding is for three years at $50,000 per year. The goals of the regional training center will be to: Develop the funded university's engagement in its own community school initiative, to provide training and technical assistance on the community school model to other universities and colleges in a multi-state area, and to work with others in the immediate region to enlist their participation in the local initiative. Deadline is June 16. Learn More>>>
---
University World News: Higher Education Can Solve Job Crisis
Graduate unemployment rates have spiralled across Sub-Saharan Africa as too few graduates gain the skills needed to find work. In many countries employers complain of a lack of basic, technical and transferable skills, says a new report by the British Council. Learn More>>>
Inside Higher Ed: Public Engagement Under Attack
The latest post in our on-going Scholars Strike Back series comes from guest blogger Alison Piepmeier, Associate Professor at the College of Charleston. Piepmeier examines the link between challenges to academic freedom and academics' engagement in the public sphere, especially when that engagement is deemed "controversial." Learn More>>>
Chronicle of Higher Education: Massachusetts Board Adopts Policy to Spur Civic Education at Public Colleges
The Massachusetts Board of Higher Education has adopted a policy that encourages the state's public colleges to sharpen their focus on civic learning. The board called the policy the first of its kind in the country. Learn More>>>
---
For a complete list of upcoming events, visit our website>>
Campus Engage Symposium: Campus Community Partnerships. Dublin, Ireland. June 17.
This debate will discuss best practices and future plans for campus community engagement. The symposium program, through "world cafe" roundtables and workshops, will facilitate conversation on applied practice to community based research, teaching and learning. Participants will also discuss the benefits of volunteering and the socio-economic impact of community-campus partnerships. Learn More>>>
2014 Engagement Australia International Conference: Engage and Innovate for Sustainability. Wagga Wagga, Australia. July 21-23 2014.
Academic, professional, and executive staff and students from Australian and international universities are welcome. Join us for 3 days of discussion, debate and knowledge sharing in a variety of forums that include key note addresses, workshops, world cafe sessions, poster displays, storytelling and Q & A panels. Learn More>>>
Pen to Paper Writing Retreat: Writing With, For, and About Service Engagement. Wooded Glen Retreat and Conference Center. Henryville, Indiana. USA. 24 – 25 July 2014.
Pen to Paper is an academic writing retreat designed for faculty and staff to focus on their academic/discipline-based writing, receive peer feedback, and explore outlets through which they can submit their articles during 1-on-1 contact with academic journal and publishing representatives. Registration ends July 7th. Learn More>>>