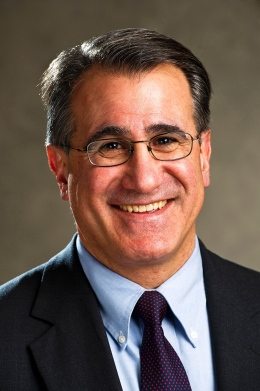 Dear colleagues,
Exercising and developing leadership is a key mission of the Talloires Network. Universities around the world are staying engaged in their communities not just to make a positive impact, but also to build up the skills that inspire students to be transformative leaders.
With this in mind, we are proud to announce the winners of the University Education for Transformative Leadership in Africa Faculty Support Grants. Ten engaged faculty in the African continent will receive funding and support for their work. They come from Cameroon, Egypt, Kenya, South Africa, Sudan, Swaziland, and Uganda. Their reflections will be featured on the TN Connects online community of practice platform throughout the next year.
Looking ahead to 2016, we are excited to announce the call for nominations for the 2016 MacJannet Prize for Global Citizenship. Community engagement programs at Talloires Network universities are invited to apply for this honor, which has been recognizing excellence in civic work since 2009. Nominations are due on February 29, 2016.
The Talloires Network Steering Committee will meet again next month. Since our memorable 10th anniversary event last September, members of the committee have also been exercising leadership. Some have received awards, and one of them got the chance to share the stage with Pope Francis in a higher education conference at the Vatican. Read more in our blog post, "Steering Committee Notes: A Time for Recognition."
Sincerely,
Anthony P. Monaco
President, Tufts University
Chair, Talloires Network Steering Committee
Talloires Network News

The Talloires Network would like to announce the winners of the University Education for Transformative Leadership in Africa Faculty Support Grants. These ten African faculty members lead some of the most unique and innovative programs for transformative leadership and university-community engagement. The grant program seeks to support the ongoing learnings of the Youth Economic Participation Initiative, launched in 2012 to catalyze change in the way universities across the globe prepare their students for economic life after graduation. The purpose of this program is to support those efforts by documenting the work of university education for transformative leadership at African universities. Read More>>>

The Talloires Network Secretariat had the opportunity to participate in the International Association for Research on Service-learning and Community Engagement (IARSLCE) conference in Boston. Different partners such as Europe Engage, Campus Engage (Ireland), and the Spanish Service-Learning Network also took part. Program Manager Amy Newcomb Rowe and Research Assistant Trang Vuong presented their work: "Assessing Faculty Perspectives on Rewards and Incentives for Community-Engaged Teaching, Research, and Scholarship: Findings from a Multi-National Exploratory Study." Read More>>>

Talloires Network Director Lorlene Hoyt participated in the 2015 Young Africa Works gathering in Cape Town, South Africa. The gathering focused on preparing young people for employment and entrepreneurship in agriculture. Read More>>>
Partner Network News

The Latin American Center for Service Learning (CLAYSS) has published its annual English-language newsletter. In it, you will find important information about the 18th annual International Service Learning Conference, as well as activities in Uruguay and Cuba. Learn More>>>

This is the final year of the Development Research Uptake in Sub-Saharan Africa (DRUSSA), a five-year program supporting 24 African universities as they strengthen processes to manage research uptake. The Association of Commonwealth Universities, which manages this program, invites you to participate in their community at ACU Engage to discuss this and other initiatives around the world. Learn More>>>
Celebrating Our First Decade and Envisioning the Next

Relive our anniversary luncheon, which took place in New York City in September. See More>>>
Opportunities and Announcements

It's now time to submit your nomination for the 2016 MacJannet Prize. Talloires Network and the MacJannet Foundation come together for the eighth time to find the excellent programs that make up the fabric of community engagement around the world. Since the two organizations first came together to create this award, hundreds of compelling programs have been nominated, and dozens rewarded. Former first-place winners include universities in Argentina, Chile, Canada, Malaysia, Mexico, and Pakistan. Learn More>>>

The deadline's been extended to submit a book chapter for an anthology titled, "Community Service Learning and Community Engagement: Impact for Sustainability." Papers illustrating curriculum development or measuring the impact upon students, community partners, and faculty are welcomed. Learn More>>>

The annual Ernest A. Lynton Award for the Scholarship of Engagement for Early Career Faculty recognizes a faculty member who connects his or her teaching, research, and service to community engagement. The application deadline for this year's award is April 8. Learn More>>>
Papers and Publications

Different members of the Talloires Network Steering Committee are in the news, recognized for their exemplary work in guiding institutions and universities that promote civic engagement in different contexts. Our recent blog post highlight some news from Nieves Tapia, Olive Mugenda, and Lisa Anderson. Read More>>>

Our online community of practice platform continues to grow. This month, TN Connects has featured content from the Youth Economic Participation Initiative learning partner, the University of Minnesota. In "Getting the Most From Mentor Relationships with New Entrepreneurs," Joan DeJaeghere joins University of Cape Town practitioners to tell the story of youth entrepreneurial engagement in South Africa. Professor Ross VeLure Roholt tells the story of his last visit to Rwanda and Uganda in "The Baker and Soap Makers: Putting the self in entrepreneurship." See more of TN Connects>>>
Upcoming Events

Campus Compact invites all Talloires Network members to attend its 30th Anniversary conference, "Accelerating Change: Engagement for Impact." The event will be held in Boston in March 2016. All TN members are eligible for the Campus Compact member rate. Please fill out the online form to obtain the member discount code. Learn More>>>

2016 AACU Annual Meeting: How Higher Education Can Lead—On Equity, Inclusive Excellence, and Democratic Renewal. Washington, DC, USA. 20-23 January, 2016.

The 2016 Association of American Colleges and Universities Annual Meeting will focus on higher education's most pressing educational challenges—those centered on the intersections of equity and quality. Learn More>>>

AIEA 2016 Annual Conference: Building a Better World: The Academy as Leader. Montreal, Quebec, Canada. February 21-24, 2016.

This conference for senior international education leaders from around the world promises to be provocative, relevant, and rewarding. Learn More>>>

We are always updating the conferences calendar on our website. Read More>>>