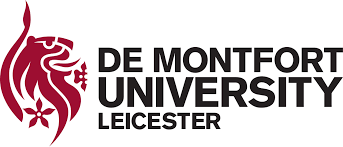 De Montfort University Leicester (DMU) offers the perfect combination of award-winning teaching, incredible facilities and an outstanding student experience. It provides students with a supportive and stimulating learning environment in which they are encouraged to develop industry-level skills, be creative and do things their own way. The university was founded as the Leicester School of Art in 1870, and gained university status in 1992.
DMU's four faculties offer 400 diverse undergraduate and postgraduate subjects with full-time, part-time and distance learning options. We have excelled in the National Teaching Fellow awards – the most prestigious awards for excellence in higher education. More than 170 of our courses are professionally accredited and DMU is one of the UK's top 25 universities for graduate employment.
As a scholarly community committed to the public good, DMU uses the creativity for which it is renowned to raise aspirations and set new standards for the power of universities to share the skills of staff and students to benefit others.
#DMUlocal
DMU launched #DMUlocal to harness the huge resource of talent, skills and creativity which its students and staff possess to help the wider community. It responds to some of the most critical challenges facing our city by improving children's education, supporting the wider community and boosting the local economy.
Hundreds of DMU students provide 1-1 mentoring for pupils, translation services, after-school sports, speech therapy support, and disability support for children in neighboring primary and secondary schools. They are tackling the issue of empty shop premises by identifying spaces for temporary exhibitions and community projects.
Students and staff are also working with the council, the National Health Service, and other partners to improve health and well-being through free hearing screenings, diabetes advice and recruiting for the national stem cell donor register to help improve outcomes for patients with blood cancer.
#DMUglobal
DMU's pioneering international experience scheme provides students with the opportunity to put the skills learned at university to help public good projects around the world.
In Gambia, students have helped build a community hub to be a training centre for young people, providing them with a base to learn new skills which will boost their job prospects. In India, hundreds of students are changing the lives of people in the poorest community with a series of health and education projects.