To help you prepare and ensure an enjoyable and safe trip, we collected a list of 10 things to know before you go to the Talloires Network Leaders Conference in Xalapa, Veracruz, Mexico.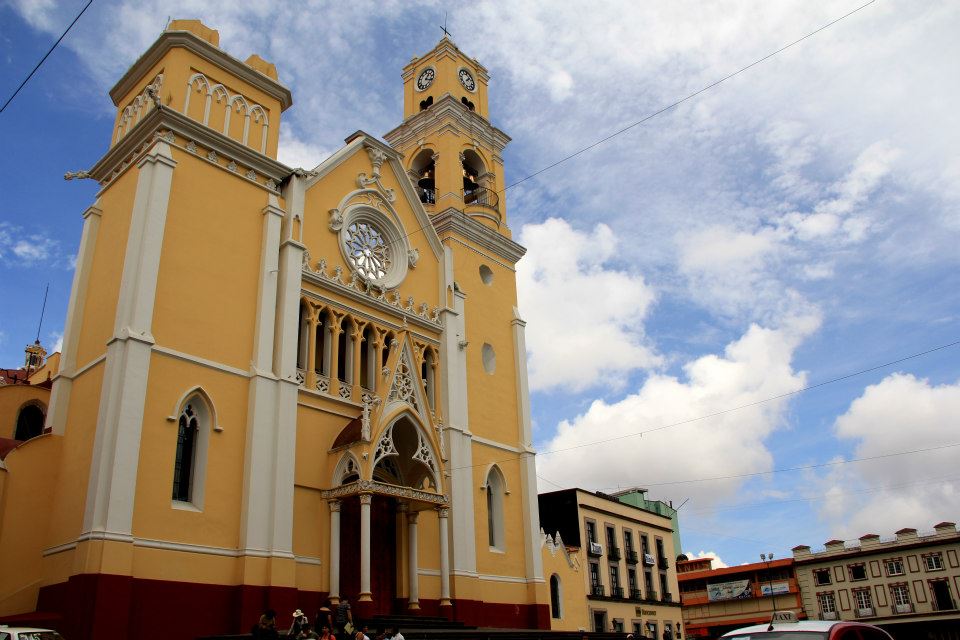 1. Expect tropical weather
The weather in Xalapa will be hot and humid, with chances of rain. It will be warm indoors, too, so we advise you to stay hydrated. Insect repellent may also be a good idea to keep away the mosquitoes in the evening.
The sun sets around 8 p.m. this time of year. For those observing Ramadan, we will have food carry-out boxes to accommodate your schedule.
2. You may need an adapter
In Mexico the sockets are type A and B, the same as those in the United States. Those traveling from other countries may want to bring an adapter. The voltage is typically 100-120 volts, so you may want to check the voltage of your devices to decide whether you need to bring a transformer.
3. Dress code is business formal; national dress is welcome
Conferences in Mexico tend to be formal, but feel free to come in your national garb – we love when attendees represent their countries.
4. Wireless internet is available
Need to check your email? Wireless internet is available at the conference venues and hotels.
 5. Taxis are convenient, but bring cash
We will provide shuttles to and from conference venues, hotels, and for most airport arrivals. It takes approximately 90 minutes from the airport to Xalapa. If you don't want to wait or just missed a shuttle, there are multiple ground transportation options available.
From the Veracruz airport to Xalapa: find a taxi booth and hail one there. Be sure to have cash.
Getting around Xalapa: taxis and buses are available. Phone numbers for taxi and bus companies are all included in the TNLC app.
6. Want to attend the Friday concert? Tickets are limited and you may need to make your own way
You can pick up your tickets for the Veracruz Symphony Orchestra performance at designated locations during coffee breaks during the conference.
 7. Exchange money and buy SIM cards at the airport
The best place to exchange money and purchase local SIM cards will be at the airport. Familiarize yourself with Mexican currency before arriving by watching this information video.
8. Drink bottled or filtered water
Nothing ruins a conference like a bout of illness. We advise you to drink bottled water rather than tap water. Bottled water is available at all the conference hotels. Unsure about that water caterers are pouring in your glass? Don't worry; any water served at the conference or used to make agua fresca will be safe to drink.
9. Know your emergency numbers
We want you to have a safe and enjoyable experience at TNLC. Please take note of the relevant emergency numbers.
If you need help on campus, call: 228-126-5795. Carlos Castillo Salas, Manager of the Campus for Culture, Arts and Sport, will handle your request immediately.
For off campus emergencies call 911 and provide your name, your location and emergency needs.
If you wish to learn further safety advisory recommended by UV, please click here for English or Spanish document. These are helpful precautionary measures especially for first-time travelers.
10. Everything you need to know is on the #TNLC17 app
Thanks to the technology team at Universidad Veracruzana, everything you need to know about TNLC has been consolidated in a smartphone app that works even when you are not connected to the internet. The app includes the program, a map of the conference venue and hotels, ground transportation information, and suggestions for entertainment, restaurants, shopping, hospitals, and more.
The app is available for download. Search for "TNLC" on Google Play or Apple Store.
Not using a smartphone? Most of this information will be available in print form. You can also ask any of our friendly staff with the Universidad Veracruzana, the Talloires Network, or one of our resourceful Student Ambassadors.