The 2017 Talloires Network Leaders Conference began on Wednesday, June 21 at the Xalapa campus of Universidad Veracruzana, but the energy of the gathering could be felt in the area days in advance. International participants began arriving as early as Sunday, and by Tuesday their presence was felt in the Veracruz airport and on campus. Pre-conference activities on Tuesday included the student orientation, a meeting of our Steering Committee, and an evening reception at the conference venue.
Leadership, specifically that which is performed by students, is a central theme of the conference. Student leaders from many different countries participated in an orientation session at Hotel Xalapa prior to the start of the conference. The students pictured below come from countries such as South Africa, Pakistan, Zimbabwe, Hong Kong, Kenya, and others.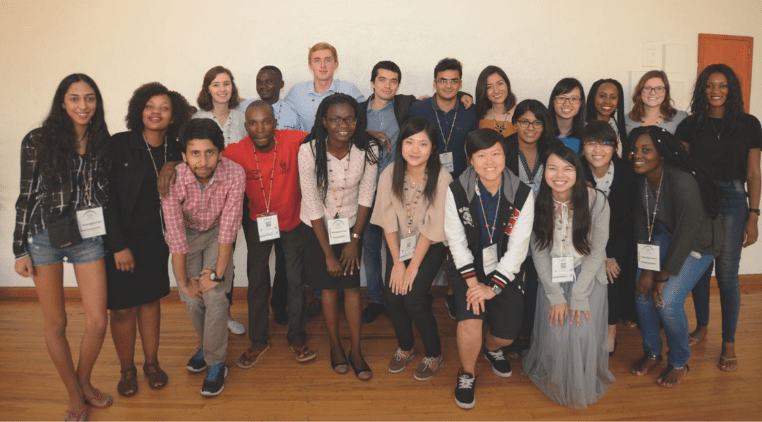 In nearby Coatepec, the Steering Committee of our network held a meeting to discuss the Veracruz Declaration and future steps for our coalition. The themes of Access, Leadership, and Livelihoods are central to the conference proceedings and they are reflected on this new declaration, which was signed at the meeting and will be officially ratified at the end of the conference.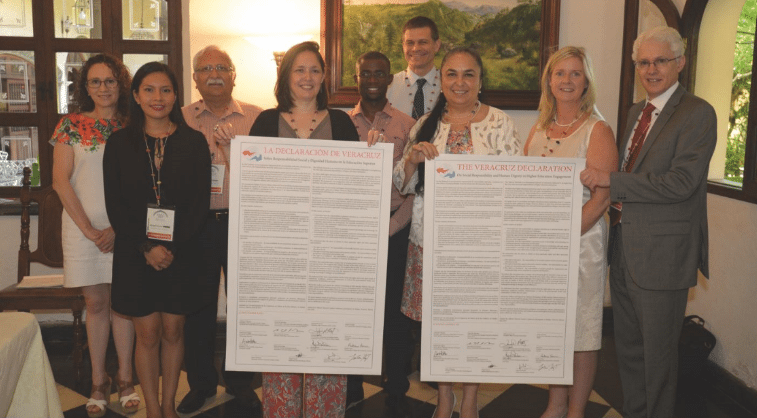 The first day of the conference started at Tlaqna Hall, with an opening session highlighted by special guests such as the Governor of Veracruz, and U.S. Ambassador to Mexico Roberta Jacobson, a graduate of Tufts University's Fletcher School of Law and Diplomacy.

During the opening session, Tufts University President Anthony Monaco, who chairs the Steering Committee of the Talloires Network, highlighted the importance of a strategy that prioritizes universities' commitment to building a sustainable network. Our Engaged Membership program has officially been supported by 18 universities so far.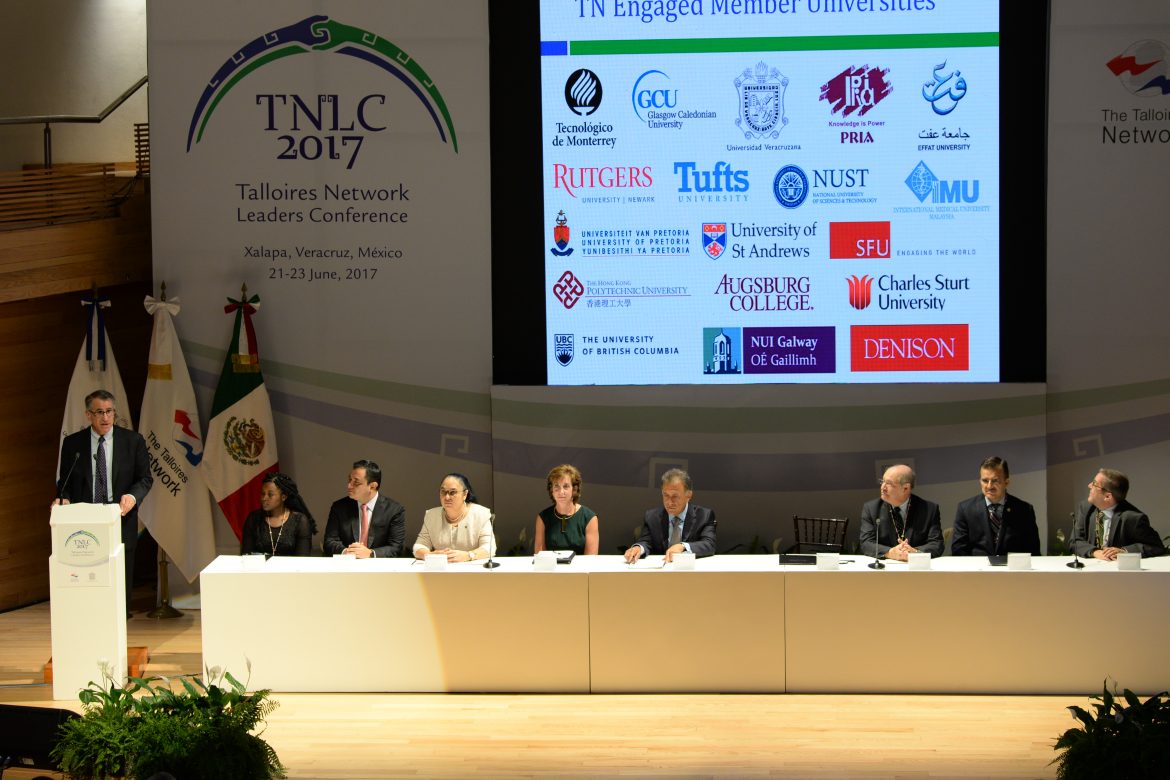 Following the opening plenary, conference participants posed for a photo on the steps of Tlaqna. The conference continues with a series of plenaries, dialogue sessions, and site visits to the award-winning University Houses that make up the core of Universidad Veracruzana's community engagement work.