The Talloires Network is proud to introduce the Dialogue and Breakout Session leaders for TNLC 2017 (in alphabetical order). Plenary session speakers can be found here. This page is being updated:
Elvis Akomoneh, Lecturer, Saint Monica University Cameroon
Elvis Akomoneh is a Lecturer and former Associate Vice President for Institutional Advancement at Saint Monica University Cameroon and Guest Lecturer at the University of Bamenda, Northwest Cameroon. He holds a Master's degree in Microbiology and is currently a final-year PhD student at the University of Buea. With a strong background in Microbiology, Molecular Biology and Medical Laboratory Technology, his research interest centers around emerging infectious diseases, an established cause of morbidity and mortality in Sub-Saharan Africa. Elvis actively embeds civic engagement in his teaching and research. He initiated the Saint Monica University Health Center Franchise Project while working as the Coordinator of the School of Health and Human Services and is currently overseeing the projects in communities. He is also the Founder of Access Care Foundation, a community based Non-Governmental Organization which aims to promote access to quality health care, especially for the uninsured and the under-served, as well as join in the fight against highly prevalent communicable diseases including HIV, Malaria, Typhoid, Diarrhea, Tuberculosis and non-communicable diseases especially hypertension, diabetes, obesity, drug and alcohol addiction thereby improving the health of everyone in Cameroon.
Salvador
Malo Álvares, Director, University Higher Education for Mexico
Biography forthcoming
Phillip Clay, former Chancellor of the Massachusetts Institute of Technology
Professor Phillip L. Clay, PhD served as the Chancellor of the Massachusetts Institute of Technology from 2001 until 2011. He is a graduate of the University of North Carolina at Chapel Hill and holds a doctorate from MIT. Professor Clay also held other leadership positions at MIT and was Department Head at  the Department of Urban Studies and Planning where he has been a faculty member since 1976. Professor Clay is widely known for his work in U.S. housing policy and urban development.
Professor Clay is Chair of the Board of The Community Builders, Inc., one of the nation's largest nonprofit developers of affordable housing. He is a member on several foundation and nonprofit boards, including The Kresge Foundation and The MasterCard Foundation. Professor Clay also has experience in public higher education as a member of the board of the University of North Carolina. He is a member of the board of the Aga Khan University.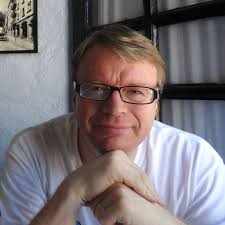 Gunther Dietz, professor of interculturalism at Universidad Veracruzana
Dr. Gunther Dietz is a specialist on issues relating to minority, indigenous, and ethnic communities, including migration and integration. With an M.A. and D.Phil. in Anthropology from Hamburg University, Dr. Dietz's main research interests are in minority integration and development policies in indigenous regions, ethnicity, and intercultural and interreligious education. He has also focused on the concept of ethnic and multiculturalist movements and non-governmental organizations as new social actors.
As a current Research Professor at the Universidad Veracruzana in Mexico, Dr. Dietz's area of study includes ethnographic fieldwork on handicraft and indigenismo policy as well as on indigenous communities and ethnic movements in Michoacán. His area of study expands to migrant communities, non-governmental organizations, "multiculturalist" social movements, and intercultural education in Hamburg and Andalusia, Spain. He has also taught at the Universities of Hamburg, Granada, Ghent, and Aalborg (Denmark) due to his educational background in anthropology, Hispanic studies, philosophy, and sociology.
Theodore Duxbury, M.Pharm candidate, Rhodes University South Africa
Theodore Duxbury is an M.Pharm student at the Faculty of Pharmacy, Rhodes University, Grahamstown, South Africa supported by the 2016 and 2017 Research Development Programme Grant awarded to Prof. Sunitha Srinivas. He completed a certificate in peer mentoring with the Trojan Academic Initiative (TAI) Student Peer Mentoring Programme in 2014 and graduated with a B.Pharm in 2016. He also completed a Good Clinical Practice course with Research and Training Solutions (Retrasol) in 2016.  His work addresses health and gender inequalities and facilitates health promotion through leadership strengthening at Rhodes University and in the Grahamstown community. These activities include: workplace health promotion; National Science Festival exhibitions; student volunteering; National Science Week workshops; and student mentorships. He is also the Faculty of Pharmacy postgraduate representative, chairperson of the Rhodes University Anglican Society and engages in a variety of spiritual activities on and off campus.
Filliam Efiti, Dean of the School of Media Technology, LivingStone International University Uganda
Filliam Efiti is the Dean of the School of Media Technology at LivingStone International University, where he also lectures course units in the same school. He is a journalist by profession, and is currently pursuing a PhD Communication and Media at Kisii University, Kenya. Filliam has 25 years of experience in the field of media and community engagement, including with the African Development Bank Smallholders Agricultural Program in Uganda, Refugee Repatriation programs in Uganda and South Sudan with Danish Refugee Council, Internally Displaced Persons (IDP) in Northern Uganda, Internship Program entrenchment as solution to joblessness and community engagement in LivingStone International University. Currently, he manages the community engagement program, internship, research and partnership programs in the LivingStone International University, besides the position of a Dean and lecturer.
Prof. Catherine Odora Hoppers, Chair in Development Education at the University of South Africa
Professor Hoppers is a pioneer in the study of Indigenous Knowledge Systems (IKS). Hoppers, who led a task force that drafted South Africa's IKS Policy, is also an expert in local knowledge generation, disarmament, and democratizing society through higher education. Hoppers has served many international organizations including UNESCO as a Basic Education expert and on the World Economic Forum on Benefit Sharing and Value Addition Protocols. Some of Professor Hoppers' accolades include UNESCO Institute for Lifelong Learning Honorary Fellow, the Nelson Mandela Distinguished Africanist Award, the Presidential Medal of Honour from the president of Uganda, and selection as an Ambassador for Non-Violence at the Durban Universities' International Centre for Non-Violence.
Mathew Johnson, Associate Dean of the College for Engaged Scholarship and Director of the Howard R. Swearer Center for Public Service, Brown University
Mathew Johnson serves as the Associate Dean of the College for Engaged Scholarship and Director of the Howard R. Swearer Center for Public Service. As Associate Dean of the College for Engaged Scholarship Dean Johnson is responsible for facilitating and coordinating engaged scholarship activities of faculty and students. As Director of the Swearer Center, Dean Johnson provides the vision and strategic leadership for the Center. Prior to his appointment at Brown, he was a tenured faculty member and founding director of the Center for Academic Community Engagement at Siena College. Dean Johnson began his career as a graduate of Siena College (1993) after which he earned his Ph.D. at Brandeis University (Sociology, M.A. 2000, Ph.D. 2002). He is committed to critical furtherance of higher education's civic mission and believes strongly that rigorous experiential education is a fundamental to robust liberal arts and sciences. Dean Johnson's areas of scholarly activity include considerations of the role institutions play in creating or inhibiting personal, political, and community agency; community organization and agency in indigenous and rural communities; and development as creator/inhibitor of community agency.
Martina Jordaan, Senior Lecturer, University of Pretoria
Martina Jordaan is a senior lecturer at the University of Pretoria responsible for the compulsory module, Community-based Project Module (code: JCP), for all undergraduate students of the Faculty Engineering, the Built Environment and Information Technology. Her experiences as an educator and field worker in the informal settlements next to Pretoria ensured that she was able to develop this module and adapt it to the challenging circumstances in South Africa. Martina received the University of Pretoria's Community Engagement Award for 2014/2015. The module received recognition via the Education Innovation Awards (2006), as a finalist for the MacJannet Prize (2010) and won the Marketing Advancement & Communication in Education (MACE) Excellence Award in the Category: Integrated campaigns/projects and Subcategory: Social responsibility Citizenship Development in 2014. In 2016 she was one of the awardees for the University Education for Transformative Leadership in Africa Faculty Support of the Talloires Network.
Martina has a doctorate in History and a Masters in Development Studies. She was previously head of the Education Museum in Pretoria and thereafter responsible for the development of pre-schools in the informal settlements next to Pretoria as well as skills development of staff of various schools in Pretoria. She is a co-author of published chapters in books and has published articles in accredited journals and has presented various papers at national and international conferences.
Anthony Leone, Lecturer, American University in Cairo
Anthony Leone currently teaches courses related to human rights, social justice, civic engagement, community-based research and writing and grant writing at the American University in Cairo (AUC). As well as a Doctorate of Law, he holds a Masters Degree in International Human Rights Law and a Masters Degree in Teaching English to Speakers of Other Languages. After retiring his law practice in the United States, he worked as a legal consultant in Egypt for the Administration for Criminal Justice Project, supported by USAID.
Most recently he has focused on designing and teaching courses, which focus on leadership training and foster teacher, student and community-partner relationships in order to establish a program of civic education and civic engagement at AUC. His goal in this endeavor is to establish a more robust connection between the University and Egypt's civil society sector in order to raise awareness of their work and facilitate the possibility of establishing a new generation of civil society leaders.
Pakiname Yousri Mamdouh, Program Manager, Ma'an Arab University Alliance, American University in Cairo
Pakiname is currently working as a Program Manager for Ma'an Arab University Alliance, at the John D. Gerhart center at the American University in Cairo. Her work involves developing and advancing the Ma'an Alliance nationally and regionally, and conducting strategic planning for Maan including outreach, partnerships, fundraising. Her main role is leading the efforts of institutionalizing Maan and scaling it both nationally and regionally, as well as implementing the activities and objectives of both the NED and the RBF Grants.
She has previously worked as a Senior Development Specialist in Charge of Cooperation with European Countries in the Cabinet of the Minister of International Cooperation. As an assistant to the Minister, her responsibilities included acting as a coordinator and a focal point with European Countries' Embassies in Egypt, as well as European agencies of development in addition to conducting research in relevance to development aid and cooperation between Egypt and European Countries. She was also responsible for monitoring and assessing development projects carried out with European partners. Pakiname holds an MA degree in Political Science from the Saint Joseph University in Beirut.
Janice McMillan, Senior Lecturer and Director of Global Citizenship Program, University Cape Town
Janice joined the University of Cape Town (UCT) in 1994 first in the Department of Adult Education where she trained community activists and educators, and since 2000, in the Centre for Higher Education Development. From 1999 – 2001 she was the UCT representative on a national service-learning research and development project funded by the Ford Foundation. From 2010-2014, she was seconded 50% as the service-learning Coordinator of Stanford University's Bing Overseas Study program in Cape Town where she was responsible for establishing community partnerships and leading a required seminar on service, citizenship and social justice. Currently, she is Senior Lecturer and Director of UCT's Global Citizenship (GCP) program, which she co-founded in 2010.
Janice obtained her PhD (Sociology) in 2008 from UCT, analyzing service learning as a form of boundary work in higher education. Janice's teaching and research interests focus on service learning, critical pedagogy and reflective practice, the relationship between community engaged pedagogy and curriculum transformation, and the identity and role of educators in higher education – particularly of emergent black scholars. Since 2016, she has been a faculty representative on the university's curriculum change working group (CCWG). The CCWG was established with the explicit aim of exploring curriculum transformation in the post #RhodesMustFall context.
Deborah Nassanga, Student at School of Media Technology, LivingStone International University Uganda
Deborah Nassanga is a fourth-year student at School of Media Technology LivingStone International University, Uganda. She coordinates Internship and Student-Community Engagement projects, and also leads a student team of Media Technology students whose internship program relies on how to build attachment, intimacy, and innovation in social entrepreneurship with the communities through media, technology, and public communication. Deborah led the students in two major community-building programs through meetings, practicum, and workshops, and was involved in shooting two documentaries in collaboration with community groups within the Bungokho Rural Development Program. She also held the position of Guild Speaker, Public Relations Officer of the Guild Election Commission at LivingStone International University 2014-2015, is a writer for the LivingStone Media Academy and  is well known for being a public speaker and community mobilizer in rural setting especially on health issues and community sustenance. Currently,  Deborah is a Student's Mentor  for the academic year 2016-2017, Project Manager for English Club to support students from non-English speaking nations, Coordinator for Volunteering Club 2014-2017.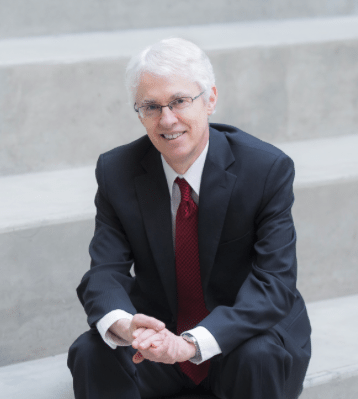 Prof. Andrew Petter, President and Vice-Chancellor of Simon Fraser University, Canada
Professor Andrew Petter is the President and Vice-Chancellor of Simon Fraser University in Canada. A lawyer by training, he also has played a key role in programs fostering dialogue between the community and the university. Since becoming President, Professor Petter has overseen the development and implementation of a Strategic Vision that seeks to distinguish SFU as Canada's Engaged University "defined by its dynamic integration of innovative education, cutting edge research, and far-reaching community engagement." He has worked to make SFU a leader in community engagement, pioneering programs such as SFU Public Square (to foster public dialogue on key public issues), promoting community-based research initiatives such as the Hakai Network (to undertake collaborative research with First Nations in support of environmental and social sustainability), and establishing community engagement centers (to serve as hubs for service learning, community-based research and community programming).
Mariana Perez Rivera, Head, Department of Entrepreneurship Development and Innovation, Universidad Veracruzana
Mariana Alejandrina Pérez Rivera is a professional in Advertising and Public Relations, graduate of the University of Veracruz, at present completing a Master's in Entrepreneurship and Innovation at the University of Salamanca. She has collaborated with social institutions such as the National System for Integral Family Development (DIF) of Veracruz, foundations and civil society organizations. She has vast experience in organizing cultural events for fund-raising for various causes. Mariana is also an entrepreneur in the field of advertising and marketing. Currently, she is an independent consultant in marketing, entrepreneurship and Corporate Social Responsibility, as well as the head of the Department of Entrepreneurship Development and Innovation (Emprende UV) and Co-coordinator of Youth Economic Participation Initiative (YEPI) at the Universidad Veracruzana.
Itzcóatl Tonatiuh Bravo Padilla, Rector, Universidad de Guadalajara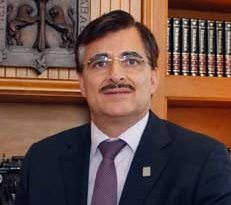 Biography forthcoming.
Prof. Andrew Vann, Vice-Chancellor and President, Charles Sturt University, Australia
Professor Andrew Vann is the Vice-Chancellor and President of Charles Sturt University in Australia.  Charles Sturt University, is a university that is led by the motto "for the public good." The university develops holistic, far-sighted people who help their communities grow and flourish. Acknowledging the culture and insight of Indigenous Australians, CSU's ethos is clearly described by the Wiradjuri phrase: 'yindyamarra winhanganha' ('the wisdom of respectfully knowing how to live well in a world worth living in'.) 
Professor Vann's experience ranges from civil engineering and artificial intelligence to pedagogical change in engineering programs. He is a firm believer of access to education for indigenous communities and as the leader of CSU, continues to nurture an environment at the university that fosters and embraces diversity and individual growth.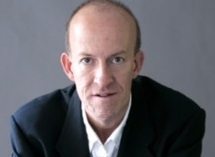 Josep Vilalta , Director, Global University Network for Innovation
Biography forthcoming.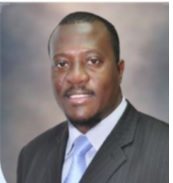 Sebastian Zuze, Certification Services Director, Zimbabwe National Standards Body
Sebastian Zuze currently serves as the Certification Services Director of Zimbabwe's National Standards Body (SAZ). He has previously worked in industry for nearly two decades in the Food and Manufacturing Sectors. He is an accomplished entrepreneur, the founder and owner of one of Zimbabwe's Infrastructure Construction and Maintenance Company. Sebastian works collaboratively with a variety of businesses, government, churches and the independent sectors. He has Leadership and practical skills in the design, validation and delivery of a range of Corporate Leadership and Strategy courses and programmes to meet a variety of stakeholder needs.
He is a business consultant for the World Bank Entrepreneurship Skill Development Program called "Stepping It Up". He is also a high profile motivational speaker, has a range of presentations which he has presented at both national and international forums. Sebastian is a holder of a Master of Business Leadership degree (MBL) and a holder of a Bachelor of Applied Sciences, BSc (Honours) in Applied Chemistry from the National University of Science and Technology. Sebastian is also a part time lecturer at the University of Zimbabwe (UZ), a part time lecturer at the Catholic University in Zimbabwe (CUZ).