COMSATS Institute of Information Technology (CIIT) was established in 1998 as a Center of Excellence of Commission on Science & Technology for Sustainable Development in the South (COMSATS). Today CIIT is a leading public institute of technology in Pakistan with an international reputation for scientific research. Besides its principal campus at Islamabad, CIIT has six other fully functional campuses in various other parts of the county and enrolls about 18,000 students in fields including Engineering, Information Science & Technology, Basic and Management Sciences, and Architecture and Planning. The Institute's mission is threefold: Research and Discovery, Teaching and Learning, and Outreach and Public Service. CIIT's website>>
Outreach and Public Service
CIIT realizes its responsibility towards the society of which it is a part and tries its best to bring about improvements wherever possible. Reaching out to less fortunate segments of society and responding to emergencies with full vigor has been the hallmark of CIIT and a stated goal in its mission ('Outreach & Public Service')


Disaster Response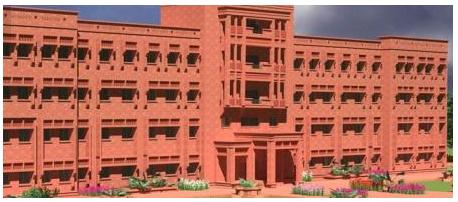 The October 2005 earthquake was one of the worst natural disasters to have ever struck Pakistan, in which about 100,000 people lost their lives and countless more were made homeless. CIIT's response to this disaster was immediate. During the first three weeks after the quake, CIIT provided extensive secretarial and data entry support to the rescue team and maintained a database of affected persons, in addition to computer hardware repair services. About 100 students and 15 faculty members manned a medical camp set up in the affected area that worked round the clock. CIIT staff members and students also extended their support in carrying out patient survey and caring for them, children protection, arranging medicines and relief goods distribution in affected areas.
Responding to the emergency situation in 2009 in the Swat Valley, CIIT immediately responded to the human catastrophe and all its employees, including teaching and non-academic staff members, contributed one day salary to the Internally Displaced Persons (IDPs). CIIT provided generous financial assistance to victims and also waived the entire tuition fees for the year 2009-2010 of all students hailing from the Swat Valley, to lessen their financial burden. The campuses of CIIT were at the forefront of relief activities. The 12,000 displaced persons were registered and provided with food and ensured a supply of flour, sugar and other essential items on a weekly basis.
In addition, CIIT also played its role in reaching out to the affectees of the monsoon floods in Pakistan during July/August 2010 and contributed one-day salary of its all employees to the government's relief efforts. Moreover, the flood relief campaigns by various campuses of CIIT also visited many parts of the affected areas and distributed the food, clothes and other essential items among the affectees. A research survey was also carried out in flooded areas with the focus on understanding the economic status, livelihoods, drainage, sanitation and water supply systems, and damages in affected villages.