The Dubai School of Government (DSG) is a research and teaching institution that focuses on public policy in the Arab world. It was established in 2005 under the patronage of HH Sheikh Mohammed Bin Rashid Al Maktoum, Vice President and Prime Minister of the United Arab Emirates and Ruler of Dubai, in cooperation with the Harvard Kennedy School. DSG aims to promote good governance through enhancing the region's capacity for effective public policy.
The Dubai School of Government collaborates with regional and global institutions for research and training programs. In addition, the school organizes policy forums and international conferences to facilitate the exchange of ideas and promote critical debate on public policy in the Arab world. The School focuses on four primary areas: gender and public policy, public management, e-government, and youth exclusion. Research is conducted with an eye to academic rigor and to policy relevance for the Arab world. Dubai School of Government's Website>>
The Dubai Initiative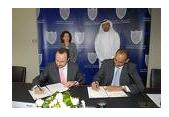 The Dubai School of Government works in close cooperation with the John F. Kennedy School of Government at Harvard University. This joint partnership, known as the Dubai Initiative, includes funding, coordinating and facilitating fellowships, internships, faculty and graduate research grants, working papers, multi-year research initiatives, conferences, symposia, public lectures, policy workshops, faculty workshops, case studies and customized executive education programs. Learn more>>

The Middle East Youth Initiative


The Middle East Youth Initiative (MEYI) is a partner initiative that was launched by the Wolfensohn Center for Development at the Brookings Institution and the Dubai School of Government in July 2006. The mission of the Initiative is to develop and implement a regional action plan for promoting the economic and social inclusion of young people in the Middle East. A series of six working papers was released in December 2007 by the Initiative on topics including youth unemployment, marriage, civic participation, housing and education. Learn more>>
Gender and Public Policy Program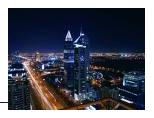 Despite the large body of research which documents the existence of serious gender inequalities in education, health, economic and political participation in the Arab world, there are few initiatives in the region today which define research-driven agendas for informed policy change. The aim of the Gender and Public Policy program is to support theoretically and methodologically rigorous research that conceptualizes, problematizes, and analyzes gender gaps in the Arab world while, at the same time, linking the research to agendas and instruments for informed policy action.
The Gender and Public Policy Program aims to contribute to the academic scholarship on gender and public policy in the Arab world while simultaneously incorporating gender perspectives on public policy into the education of future and current leaders taught and trained at the Dubai School of Government. In addition to collaborating with academic institutions, the Program forges partnerships with private sector organizations, government agencies, and policy makers to act as a platform for influencing public policies affecting the lives of women. Learn more>>