Lingnan is unique in being the only liberal arts institution in Hong Kong. To broaden its students' outlook, it places equal emphasis on professional training and language and IT literacy. Lingnan has long been involved in internationalisation efforts, and currently has exchange programs with more than 40 overseas institutions. Visit Lingnan's website>>
Service-Learning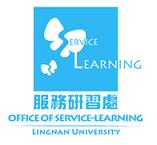 Lingnan University is Hong Kong's first institution of higher learning to offer service-learning programmes. These programmes are unique because they require students to demonstrate academic rigour while contributing to the community through service, thereby fulfilling the University's motto of "Education for Service". Through participation in such programmes, students further develop their ability to think critically, while strengthening their leadership skills and self-confidence.
The academic components of the service-learning programmes are designed by academic staff in consideration of the community-service elements with partners arranged by the University's Office of Service-Learning (OSL). Since its establishment in 2006, OSL has been actively collaborating with various major corporations and charitable organisations in Hong Kong. The Center's activities have included producing a service-learning manual and launching a summer course on "Community Engagement through Service-Learning." A new OSL website is coming soon. Learn more>>
Statistics on community engagement at Lingnan:
Every year, over 1200 students from around 40 courses (including Social Sciences, Business and Arts Programs) enroll in over 80 service-learning sub-programs.
More than 30,000 service hours were completed by the students to benefit more than 20,000 people (including disable person, elderly, single parent, student, etc) in the community.
Village Adoption Project in Yunnan, China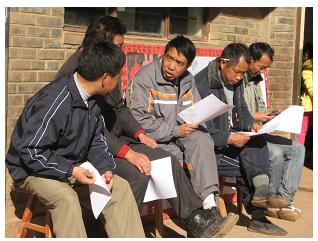 In November 2006, the multinational accounting firm Deloitte, together with Lingnan University in Hong Kong, launched a pilot for a sustainable development model for rural communities in China. They sought to do this by adopting Gezhangla village in Yunnan Province. This Project is the first public-private sector collaboration involving a Hong Kong higher learning institution and a commercial enterprise. Public education, health, and economic development are the primary issues addressed through this comprehensive program.  These issues are significant concerns of the community because Gezhangla village is located in one of the poorest mountainous rural areas of Yunnan. Learn more>>
Asia-Pacific Regional Conference on Service-Learning
Lingnan University hosted this event, was designed to further the knowledge, innovation and practice of service-learning in higher education. It brought government, faculty, instructional developers, administrators, community partners and students together to discuss the theory and practice of service-learning in diverse communities. Read more>>
Lingnan Off-campus Volunteers Experiences
Lingnan Off-campus Volunteers Experiences (LOVE) provides a wide variety of volunteer opportunities to students. These opportunities include long and short-term projects, small and large time commitments, and projects requiring no training or extensive training. Read more>>