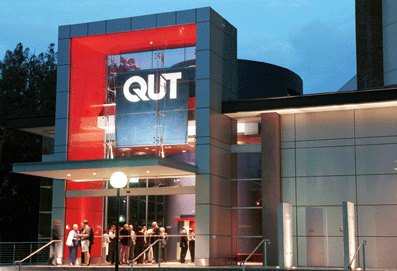 Queensland University of Technology (QUT) is one of Australia's largest universities, enrolling 40,000 students, 12 per cent from overseas. QUT offers a broad range of undergraduate degrees, with the flexibility to choose a combination of study areas as well as participate in exchange programs with overseas universities. QUT's website>>
Engagement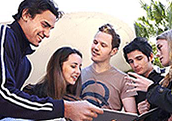 Significant mutually beneficial outcomes can be achieved when QUT faculties and divisions apply their intellectual, virtual and physical assets to the community. QUT has several current engagement projects that are examples of the University working with business/government/community to provide solutions to real world issues. To see a list of current engagement projects at QUT, click here>>
Fanchong, Cherbourg and QUT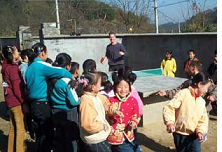 Researchers from QUT and the Australian National University have teamed up to help rural schools learn more about each other. Fanchong Primary School (China) and Cherbourg State School (a Queensland Aboriginal school), are sharing stories, photos and even sports equipment. Despite differences in culture, language and geography, both schools are working hard to overcome problems associated with marginalisation and geographic isolation. This project gives them an opportunity to learn about another culture, about what 'poverty' means and about why education is valued in different communities across the world.
Youth Internet Radio Network Project
The Youth Internet Radio Network Project will connect young people across Queensland, through the use of new media technologies, and allow them to learn skills of relevance to new employment needs while also providing them with an interactive distribution platform for their creative content.
Public Health in Vietnam
QUT has worked closely with the Hanoi School of Public Health in Vietnam since 2001 to assist in the development of undergraduate curriculum and academic staff research and teaching capacity. The project aims to enhance the capacity of staff in the Hanoi School of Public Health to develop and teach high quality curriculum and do scholarly research work that contributes to population health in Vietnam. Read more>>