Now in its 110th year, San Francisco State University (SF State) is one of the oldest and most ethnically and racially diverse urban campuses within the 23 campus California State University (CSU) system. The University has distinguished itself as a center of academic scholarship, creative innovation and civic involvement that is located in one of the most vibrant and popular cities in the world. SF State offers students unparalleled opportunities for learning, exploration, creativity and discovery. A pioneer in learning through community, SF State offers more than 400 courses that combine academic study with community involvement through the Institute for Civic and Community Engagement (ICCE). SF State is proud of its designation as a "College with a Conscience." Visit the SF State website>>
Institute for Civic and Community Engagement (ICCE)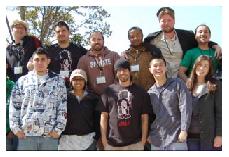 The Institute for Civic and Community Engagement (ICCE) was created in 1990 to bring faculty, students, and specialized experts from the University together with government agencies, nonprofit community organizations, and residents to address the most critical social justice issues of the City and County of San Francisco and the Bay Area. Already a nationally recognized leader in community service learning, ICCE's goal is social transformation through the combination of education and civic action. It serves faculty and students of SF State, and surrounding community-based organizations that use student community service learning to address problems in the Bay Area and beyond. Read more about the ICCE>>
The Urban Curriculum
The Urban Curriculum (UC) is a unique pedagogy developed at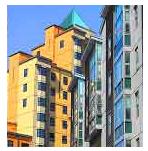 San Francisco State that includes community expertise and voices in critical classroom discussions and analyses. UC courses:
•  Use course materials that combine academic theories with real-life scenarios. Students perform service learning at City agencies or nonprofit service organizations where they are exposed to the issues, challenges, and the politics of social justice and equity.
•  Enroll regularly matriculated SF State students alongside staff from community-based organizations and community members who represent focus issues.
•  Include civic engagement activities, either through service learning or community-based research.
•  Are designed by collaborating with expert community partners (public officials, community leaders) and SF State faculty.