The Talloires Network is proud to introduce the Simultaneous and Dialogue Session speakers for TNLC 2017 (in alphabetical order). Plenary session speakers can be found here. This page is being updated:
Elvis Akomoneh, Lecturer, Saint Monica University Cameroon
Elvis Akomoneh is a Lecturer and former Associate Vice President for Institutional Advancement at Saint Monica University Cameroon and Guest Lecturer at the University of Bamenda, Northwest Cameroon. He holds a Master's degree in Microbiology and is currently a final-year PhD student at the University of Buea. With a strong background in Microbiology, Molecular Biology and Medical Laboratory Technology, his research interest centers around emerging infectious diseases, an established cause of morbidity and mortality in Sub-Saharan Africa. Elvis actively embeds civic engagement in his teaching and research. He initiated the Saint Monica University Health Center Franchise Project while working as the Coordinator of the School of Health and Human Services and is currently overseeing the projects in communities. He is also the Founder of Access Care Foundation, a community based Non-Governmental Organization which aims to promote access to quality health care, especially for the uninsured and the under-served, as well as join in the fight against highly prevalent communicable diseases including HIV, Malaria, Typhoid, Diarrhea, Tuberculosis and non-communicable diseases especially hypertension, diabetes, obesity, drug and alcohol addiction thereby improving the health of everyone in Cameroon.
Salvador
Malo Álvares, General Director, Ministry of Education, Mexico 
Salvador Malo obtained his first degree in physics at the National University of Mexico, and a PhD in physics from Imperial College of Science and Technology, University of London. Early in his career he worked at Mexico's Petroleum Institute. Then he joined the country's Ministry of Education where he initiated several programs to promote the development of research and graduate studies in state universities. Later, he was appointed Secretary General, and Vice-President for Budget and Management at Mexico's National University. In 2002 he became CEO of Mexico's Centre for the Assessment of Higher Education, in 2006 he joined Mexico's Institute for Competitiveness as research director, and since 2013 he is Director General for Universities in Mexico´s Ministry of Education.
He has been a member of the Task Force Group for Collaboration in Higher Education in North America, Board Chairman of the North American Consortium for Higher Education, Board Member of the George Brown US-Mexico Foundation for Science, leader of two Latin American higher education projects, and OECD task force member.
William Amone, Lecturer of Economics, Gulu University, Uganda
William Amone has been working at Gulu University in Uganda as a Lecturer of Economics since the year 2006. William is also the Coordinator, UNESCO Chair on Lifelong Learning, Youth and Work, at Gulu University. He also serves as a Consultant in Business Management at Uganda Management Institute. William has been involved in many researches and trainings in Uganda, Kenya, Tanzania and Canada. He completed his PhD study from Mbarara University of Science and Technology in Uganda in 2016. William is a researcher in Development Economics; he has published 4 peer-reviewed papers, including 3 chapters in Business Reference Books with IGI Global, and 1 article in the Commonwealth Youth and Development journal.
Lisa Andersen, Program Manager, UTS Shopfront Community Program, University of Technology Sydney
Lisa is responsible for the overall direction, management, quality and activities of Australia's longest running, cross-faculty community engagement program, UTS Shopfront Community Program, where she oversees dealings between staff and students and the community sector. She also supervises and manages a range of research and community-based projects through student coursework projects and internships.Lisa was a founder of Shopfront in 1996, but has also researched extensively in the creative and cultural industries including as Research Manager at the national industry development program, Creative Industries Innovation Centre, as Senior Researcher on the Australian Research Council's CAMRA cultural mapping in regional Australia project, and as Manager of the Empty Spaces Project that facilitated 'meanwhile' creative and community uses for empty shops and buildings in Australia.
Her books include Creative Business in Australia (UTS ePress 2015), All Culture is Local (UTS ePress, 2013, with Margaret Malone) and Making Meaning, Making Money: directions for arts and cultural industries in The Creative Age (Cambridge Scholars Press 2008).
In 2014 Lisa was awarded a National Citation for Outstanding Contribution to Student Learning, and in 2005 she received a National Award for University Teaching for the Provision of Education Services to the Community.
Derek Barker, Program Officer, Kettering Foundation
Derek W. M. Barker is a program officer at the Kettering Foundation. With a background in political theory, he works primarily on research concerning the democratic role of higher education institutions; philanthropy and nonprofit organizations; journalism; and the professions. Barker is the coeditor (with David W. Brown) of Kettering's Higher Education Exchange and also works closely with the foundation's team of resident researchers.Barker's contributions to Kettering research include "The Colonization of Civil Society" in the Kettering Review (2010) and the coauthored working paper Research on Civic Capacity (2011).  Barker's academic publications include the book, Tragedy and Citizenship: Conflict, Reconciliation, and Democracy from Haemon to Hegel (SUNY Press, 2009). He recently published an article on the intersection between deliberative democratic theory and virtue ethics in Political Theory. He has also published scholarly articles on topics such as oligarchy and modern representative government; Wilson C. McWilliams and the state of contemporary populism; and conceptual frameworks for "engaged" forms of scholarship.Barker's previous experience includes an appointment as visiting assistant professor of political studies at Pitzer College. He holds a PhD in political science from Rutgers University.
Abraham Muñoz Barbosa, CEO of Education for SharingAbraham holds an Executive MBA from the IPADE Bussiness School and is an Industrial Engineer from the Universidad Iberoamericana. He also holds Project Management Diplomas from the ITAM (Mexico) and International Finance from the Columbia Business School (USA). He has held executive positions in companies such as Banco Santander, Cemex/Neoris, and Grupo Tadco.In 2012 he was recognized as distinguished alumni of the Universidad Iberoamericana for his social impact. In 2013, he obtained the "Outstanding Innovation Award" from the Dell Education Challenge. Abraham has also been part of the selection panel of Ashoka's program "Escuelas Transformadoras".Abraham is the CEO of Education for Sharing (E4S), an international non for profit organization that forms better citizens from childhood. E4S has the mission of forming better citizens from childhood using education innovation and playful activities. Its four programs, Sports, Science, Arts, and Initiatives for Sharing aim to help children to empower themselves as local change makers by learning about the UN's Sustainable Development Goals and the practice of civic values.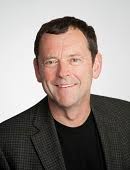 Jamie Cassels, President of the University of Victoria

Prof. Jamie Cassels, QC, is the president of the University of Victoria. His areas of research expertise include remedies, legal theory, contracts, and torts. Other interests include environmental issues, law and society in India, and race and gender issues in the law of tort. In April 2016, he was honoured with the Chair's Award of Distinction by the United Way of Greater Victoria, its most prestigious award, in recognition of his longstanding commitment to the United Way
Houy Siew Chua, Lecturer of Internal Medicine, International Medical University, Malaysia
Dr Chua is currently a lecturer in the department of internal medicine at International Medical University (IMU) in Malaysia. She also serves as the medical specialist at one of the local hospitals. Dr Chua graduated from The Queen's University of Belfast and worked in the United Kingdom for 6 years where she obtained her post-graduate specialty training.
For the past 2 years, Dr Chua has been heavily involved in the IMU Cares Project at Kampung Sebir and serves as a project leader since October 2016. This project was initiated in 2013 under the banner of Kampung Angkat Project (meaning 'village adoption project'), which won first prize in the MacJannet Prize of global citizenship in 2013. The purpose of this project is to enable medical and non-medical undergraduate students to provide mobile primary healthcare service and education to the indigenous people living in the village. The service also allows students to learn experientially within the rural setting and facilitate research studies.
Phillip Clay, former Chancellor of the Massachusetts Institute of Technology
Professor Phillip L. Clay, PhD served as the Chancellor of the Massachusetts Institute of Technology from 2001 until 2011. He is a graduate of the University of North Carolina at Chapel Hill and holds a doctorate from MIT. Professor Clay also held other leadership positions at MIT and was Department Head at  the Department of Urban Studies and Planning where he has been a faculty member since 1976. Professor Clay is widely known for his work in U.S. housing policy and urban development.
Professor Clay is Chair of the Board of The Community Builders, Inc., one of the nation's largest nonprofit developers of affordable housing. He is a member on several foundation and nonprofit boards, including The Kresge Foundation and The MasterCard Foundation. Professor Clay also has experience in public higher education as a member of the board of the University of North Carolina. He is a member of the board of the Aga Khan University.
Nelly Corbel, Executive Director, Lazord Foundation
Nelly Corbel is the Executive Director of the Lazord Foundation and an independent consultant in civic education. Prior to this, she served as the Associate Director of the Gerhart Center forPhilanthropy and Civic Engagement at the American University in Cairo (AUC) until March 2015, where she has been providing leadership to a number of programs including the Ma'an Alliance for an Engaged Higher Education, AUC's Community Based Learning Program (CBL) where she served as a Board Member.
She holds an MA in International Affairs: Civil Society Development and Conflict Resolution from the American University in Paris (AUP), a Mastère 2 in Sciences Economiques et Sociales: Sociologie des Conflits from the Institut Catholique de Paris, and a BA in International Politics from AUP. Nelly Corbel is also a graduate of Harvard Kennedy School's executive education program on the strategic management for leaders of non-profit organizations. She has been the recipient of the Annenberg fellowship, the Newman fellowship for Social Justice, and was the representative of the Dalai Lama Fellowship in Egypt.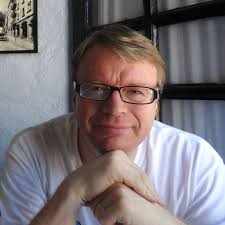 Gunther Dietz, professor of interculturalism at Universidad Veracruzana
Dr. Gunther Dietz is a specialist on issues relating to minority, indigenous, and ethnic communities, including migration and integration. With an M.A. and D.Phil. in Anthropology from Hamburg University, Dr. Dietz's main research interests are in minority integration and development policies in indigenous regions, ethnicity, and intercultural and interreligious education. He has also focused on the concept of ethnic and multiculturalist movements and non-governmental organizations as new social actors.
As a current Research Professor at the Universidad Veracruzana in Mexico, Dr. Dietz's area of study includes ethnographic fieldwork on handicraft and indigenismo policy as well as on indigenous communities and ethnic movements in Michoacán. His area of study expands to migrant communities, non-governmental organizations, "multiculturalist" social movements, and intercultural education in Hamburg and Andalusia, Spain. He has also taught at the Universities of Hamburg, Granada, Ghent, and Aalborg (Denmark) due to his educational background in anthropology, Hispanic studies, philosophy, and sociology.
Theodore Duxbury, M.Pharm candidate, Rhodes University South Africa
Theodore Duxbury is an M.Pharm student at the Faculty of Pharmacy, Rhodes University, Grahamstown, South Africa supported by the 2016 and 2017 Research Development Programme Grant awarded to Prof. Sunitha Srinivas. He completed a certificate in peer mentoring with the Trojan Academic Initiative (TAI) Student Peer Mentoring Programme in 2014 and graduated with a B.Pharm in 2016. He also completed a Good Clinical Practice course with Research and Training Solutions (Retrasol) in 2016.  His work addresses health and gender inequalities and facilitates health promotion through leadership strengthening at Rhodes University and in the Grahamstown community. These activities include: workplace health promotion; National Science Festival exhibitions; student volunteering; National Science Week workshops; and student mentorships. He is also the Faculty of Pharmacy postgraduate representative, chairperson of the Rhodes University Anglican Society and engages in a variety of spiritual activities on and off campus.
Filliam Efiti, Dean of the School of Media Technology, LivingStone International University Uganda
Filliam Efiti is the Dean of the School of Media Technology at LivingStone International University, where he also lectures course units in the same school. He is a journalist by profession, and is currently pursuing a PhD Communication and Media at Kisii University, Kenya. Filliam has 25 years of experience in the field of media and community engagement, including with the African Development Bank Smallholders Agricultural Program in Uganda, Refugee Repatriation programs in Uganda and South Sudan with Danish Refugee Council, Internally Displaced Persons (IDP) in Northern Uganda, Internship Program entrenchment as solution to joblessness and community engagement in LivingStone International University. Currently, he manages the community engagement program, internship, research and partnership programs in the LivingStone International University, besides the position of a Dean and lecturer.
Yensi Flores, PhD candidate, Cork Cancer Research Centre, University College Cork and Co-Founder, GlowDx
Yensi Flores is a Honduran entrepreneur and molecular biology researcher. She holds a Masters in Business Administration and a Masters in Molecular Cell Biology. Yensi has been awarded several scholarships for outstanding achievement in her socially engaged and academic career including EU AMIDILA and IRC, which allowed her to further her research career in Ireland. Currently she is a PhD scholar at the Cork Cancer Research Centre in University College Cork and the co-founder of GlowDx, a startup company aimed at enabling global access to molecular diagnostics.
Yensi is committed to promoting research and biotechnology. She initiated the building of the first molecular biology laboratory for her school in Honduras, has secured donations of lab equipment from Ireland and promoted academic exchange of students and research collaborations. She has mentored and motivated students in Ireland and across Latin America. Her engagement activities include acting as team instructor and judge for iGEM, mentoring for the MIT BioPharma Hackaton and appearing as a guest speaker at multiple international conferences.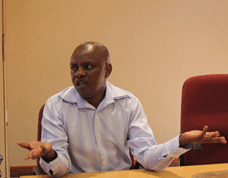 Joseph Francis, Professor, University of Venda
Prof Joseph Francis holds a PhD degree in Animal Science from the University of Zimbabwe and is the current Director of the Institute for Rural Development at the University of Venda. He is passionate about democratizing rural development practice such that residents of grassroots communities self-drive their own social emancipation. Over the past 20 years, Prof Francis has promoted the actualization of appreciative inquiry and related participatory methods with the specific aim of empowering smallholder farmers and rural communities in various agro-ecological regions of Botswana, Lesotho, Mozambique, South Africa, Swaziland and Zimbabwe. He is a highly skilled, versatile and ever thirsty for knowledge academic researcher-cum people-centred development practitioner. His Amplifying Community Voices, born out of his consistent grassroots community work, is a unique approach to engaged development practice.
Daniela Gargantini, former Vice Rector of Argentina's Catholic University of Córdoba
Daniela Mariana Gargantini is a professor and researcher of architecture and planning. She currently is a researcher at the Experimental Center of Affordable Housing at CONICET, the National Scientific and Technical Research Council of Argentina. She remains a professor at the Catholic University of Córdoba, where she was Vice Rector from 2005 to 2011. Some of her published works include Índice de gestión socio-habitacional. Pautas operativas para monitorear la gestión sociohabitacional en municipios (Indicators for the monitoring and evaluation of socio-housing management in non-metropolitan cities), Reformas legislativas y el acceso de los pobres al suelo urbano: análisis crítico de las actuales propuestas normativas (Legislative reforms and the access of the poor to urban land: critical analysis of current policy proposals).
Catherine Odora Hoppers, Chair in Development Education at the University of South Africa
Professor Hoppers is a pioneer in the study of Indigenous Knowledge Systems (IKS). Hoppers, who led a task force that drafted South Africa's IKS Policy, is also an expert in local knowledge generation, disarmament, and democratizing society through higher education. Hoppers has served many international organizations including UNESCO as a Basic Education expert and on the World Economic Forum on Benefit Sharing and Value Addition Protocols. Some of Professor Hoppers' accolades include UNESCO Institute for Lifelong Learning Honorary Fellow, the Nelson Mandela Distinguished Africanist Award, the Presidential Medal of Honour from the president of Uganda, and selection as an Ambassador for Non-Violence at the Durban Universities' International Centre for Non-Violence.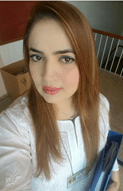 Maryam Huda, Senior Instructor, Dept. of Community Health Services at Aga Khan University, Pakistan
Maryam is a medical graduate and has done her Masters in Health Policy and Management from AKU. Currently she is directing the Urban Health Program (a community-campus partnership with urban squatter settlements of Karachi) under supervision of Dr. Fauziah Rabbani. She has been specifically involved in the revision of Health Management Information System, planning and execution of Health Demographic Surveillance System, project AGAHI funded by Higher Education Commission, qualitative analysis with NIGRAAN project and Gates Foundation grant for Sustainable Immunization Financing. Her prime areas of interest are Health systems, policy, Vaccine economics and financing, community engagement and MNCH.
Ignacio Irarrázaval, Director of Centro de Políticas Públicas, Universidad Católica, Chile
Ignacio Irarrázaval is Director of the Public Policy Center and Associate Professor of Public Policy at the institute of Sociology, both at Catholic University of Chile. His research interests are poverty, social development, civil society organizations and policy evaluation. Ignacio received his Ph.D. and M.Sc. in Social Policy from The London School of Economics.
Ignacio Irarrázaval is Director of the Public Policy Center and Associate Professor of Public Policy at the institute of Sociology, both at Catholic University of Chile. His research interests are poverty, social development, civil society organizations and policy evaluation. He has been heavily involved in the promotion of public engagement within Catholic University of Chile. He has worked as a consultant for the World Bank and Interamerican Development Bank in Argentina, Bolivia, Ecuador, El Salvador, Guatemala and Perú and earned his Ph.D. and M.Sc. in Social Policy from The London School of Economics.
Ignacio has published a range of journal articles, book chapters and discussion papers; among them: "The role of community organizations in fighting poverty in Chile", "Comparative non profit sector study: Chile", "Too much or too little? The role of tax incentives in promoting philanthropy" and "Social information systems and social protection"
Mathew Johnson, Associate Dean of the College for Engaged Scholarship and Director of the Howard R. Swearer Center for Public Service, Brown University
Mathew Johnson serves as the Associate Dean of the College for Engaged Scholarship and Director of the Howard R. Swearer Center for Public Service. As Associate Dean of the College for Engaged Scholarship Dean Johnson is responsible for facilitating and coordinating engaged scholarship activities of faculty and students. As Director of the Swearer Center, Dean Johnson provides the vision and strategic leadership for the Center. Prior to his appointment at Brown, he was a tenured faculty member and founding director of the Center for Academic Community Engagement at Siena College. Dean Johnson began his career as a graduate of Siena College (1993) after which he earned his Ph.D. at Brandeis University (Sociology, M.A. 2000, Ph.D. 2002). He is committed to critical furtherance of higher education's civic mission and believes strongly that rigorous experiential education is a fundamental to robust liberal arts and sciences. Dean Johnson's areas of scholarly activity include considerations of the role institutions play in creating or inhibiting personal, political, and community agency; community organization and agency in indigenous and rural communities; and development as creator/inhibitor of community agency.
Martina Jordaan, Senior Lecturer, University of Pretoria
Martina Jordaan is a senior lecturer at the University of Pretoria responsible for the compulsory module, Community-based Project Module (code: JCP), for all undergraduate students of the Faculty Engineering, the Built Environment and Information Technology. Her experiences as an educator and field worker in the informal settlements next to Pretoria ensured that she was able to develop this module and adapt it to the challenging circumstances in South Africa. Martina received the University of Pretoria's Community Engagement Award for 2014/2015. The module received recognition via the Education Innovation Awards (2006), as a finalist for the MacJannet Prize (2010) and won the Marketing Advancement & Communication in Education (MACE) Excellence Award in the Category: Integrated campaigns/projects and Subcategory: Social responsibility Citizenship Development in 2014. In 2016 she was one of the awardees for the University Education for Transformative Leadership in Africa Faculty Support of the Talloires Network.
Martina has a doctorate in History and a Masters in Development Studies. She was previously head of the Education Museum in Pretoria and thereafter responsible for the development of pre-schools in the informal settlements next to Pretoria as well as skills development of staff of various schools in Pretoria. She is a co-author of published chapters in books and has published articles in accredited journals and has presented various papers at national and international conferences.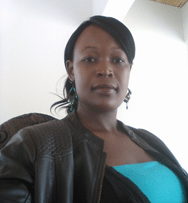 Hlekani Kabiti, University of Venda, South Africa
Hlekani Kabiti holds a PhD in Rural Development, Msc Agricultural Economics and a Bachelor's Degree in Agri-business Management from the University of Venda, South Africa. Her research interests include smallholder farmers, sustainable rural livelihoods, local economic development, and community engagement and civic participation. She has been involved in a number of university based research projects that focus on various socio economic and developmental issues. She has more than 8 years' experience in discussion forum facilitation. She has also published agricultural related articles and has co authored a chapter in a forthcoming book: Regional Perspectives on Learning-by-Doing: Stories from Engaged Universities Around the World. Since 2010, Hlekani has been an integral participant in the Amplifying Community Voices (ACV) program, which promotes engaged scholarship in rural community development. She was one of the pioneer leaders of Amplifying Community Voices Students Association (ACVoSA), which leads efforts towards developing university students' capacity to enhance their contribution to community-engaged scholarship for rural development. She led the implementation of a Sport for Youth and Children Development program in selected communities in Vhembe District. Hlekani served as a multinational research fellow at Kettering Foundation in 2016.
James Koh Kwee Choy, Head of the Department of Medicine, International Medical University, Malaysia
James Koh is an Associate Professor and Head of the Department of Medicine at the International Medical University (IMU) where he has been a faculty member since 2000. He also serves as the Infectious Diseases Consultant at the Hospital Tuanku Ja'afar in Seremban, Malaysia. James completed his subspecialty training in infectious diseases at the Peter MacCallum Cancer Centre and the Royal Melbourne Hospital in Australia. His research interests lie in the area of HIV medicine, infectious diseases, advocacy, marginalized communities, and the use of information technology in the practice of medicine. James has served on many conference and workshop program committees in delivering updates on HIV medicine and infectious diseases and the training of medical officers aspiring to be physicians. He has served in an advisory role for a number of NGO's that cater to the needs of marginalized communities in Malaysia. Koh was the leader of the team that pioneered the adoption of an aboriginal village as an avenue for providing teaching-learning experiences for IMU students. This initiative received the MacJannet Prize for Global Citizenship in 2013.
Carol Ma, Adjunct Assistant Professor of Sociology and Social Policy, Lingnan University (Hong Kong)
Dr. Carol Ma is currently an adjunct assistant professor in the Department of Sociology and Social Policy and the Assistant Director in the Office of Service-Learning (OSL) at Lingnan University in Hong Kong. She was awarded a W.T. Chan Fellowship to study and practice service-learning at the University of California at Los Angeles and was also awarded a Lingnan Foundation Scholarship to complete a research internship at the National Primary Health Care Centre, University of Manchester.
Since the establishment of the OSL, Lingnan University has institutionalized the idea of service-learning as part of its Liberal Arts Education. Carol is one of the leading persons in Asia to promote service-learning (SL) initiatives by setting up the joint Higher Education Network on Service-Learning in Hong Kong and the Service-Learning Asian Network in Asia.

Margaret Malone, Managing Editor of Gateways: International Journal of Community Research and Engagement, University of Technology Sydney, Australia
Margaret Malone has over 25 years' experience in publishing, both in Australia and England. For the last ten years, she has been the Managing Editor of the online peer-reviewed ejournal Gateways, which publishes excellence in community-university engaged research and practice. As well as being responsible for every aspect of the journal's editorial process, Margaret has mentored emerging academics and those from Culturally and Linguistically Diverse backgrounds, as part of Gateways' mission to widen participation in the dissemination of engaged research. Margaret has also worked variously as researcher, writer and editor on a wide range of collaborative publishing projects, including All Culture is Local (UTS ePress 2013, co-editor with Lisa Andersen); By-Roads and Hidden Treasures: Mapping Cultural Assets in Regional Australia (UWA Publishing 2015); and Creative Business in Australia (UTS ePress 2015). She is interested in oral history and art and has worked with the Art Gallery of NSW on their exhibition publications.
Pakiname Yousri Mamdouh, Program Manager, Ma'an Arab University Alliance, American University in Cairo
Pakiname is currently working as a Program Manager for Ma'an Arab University Alliance, at the John D. Gerhart center at the American University in Cairo. Her work involves developing and advancing the Ma'an Alliance nationally and regionally, and conducting strategic planning for Maan including outreach, partnerships, fundraising. Her main role is leading the efforts of institutionalizing Maan and scaling it both nationally and regionally, as well as implementing the activities and objectives of both the NED and the RBF Grants.
She has previously worked as a Senior Development Specialist in Charge of Cooperation with European Countries in the Cabinet of the Minister of International Cooperation. As an assistant to the Minister, her responsibilities included acting as a coordinator and a focal point with European Countries' Embassies in Egypt, as well as European agencies of development in addition to conducting research in relevance to development aid and cooperation between Egypt and European Countries. She was also responsible for monitoring and assessing development projects carried out with European partners. Pakiname holds an MA degree in Political Science from the Saint Joseph University in Beirut.
Laura Selene Mate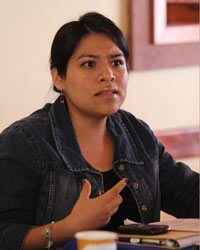 os Cortes, Research Professor of Intercultural Studies, Universidad Veracruzana
Laura holds a B.A. in Philosophy from Universidad Veracruzana in Xalapa (Mexico), an M.A. and a Ph.D. from Universidad de Granada (Spain). She is a currently research professor in Intercultural Studies at Universidad Veracruzana. She has published prolifically and her latest writings include: Los Estudios Interculturales en Veracruz (Editorial de la Universidad Veracruzana, 2009), La migración transnacional del discurso intercultural (Abya Yala, 2010), Interculturalidad y educación intercultural en México (SEP, 2013), Universidades interculturales en México: balance crítico e la primera década (co-coordinador, topic issue of the journal Revista Mexicana de Investigación Educativa, Mexico-City, 2016.
Janice McMillan, Senior Lecturer and Director of Global Citizenship Program, University Cape Town
Janice joined the University of Cape Town (UCT) in 1994 first in the Department of Adult Education where she trained community activists and educators, and since 2000, in the Centre for Higher Education Development. From 1999 – 2001 she was the UCT representative on a national service-learning research and development project funded by the Ford Foundation. From 2010-2014, she was seconded 50% as the service-learning Coordinator of Stanford University's Bing Overseas Study program in Cape Town where she was responsible for establishing community partnerships and leading a required seminar on service, citizenship and social justice. Currently, she is Senior Lecturer and Director of UCT's Global Citizenship (GCP) program, which she co-founded in 2010.
Janice obtained her PhD (Sociology) in 2008 from UCT, analyzing service learning as a form of boundary work in higher education. Janice's teaching and research interests focus on service learning, critical pedagogy and reflective practice, the relationship between community engaged pedagogy and curriculum transformation, and the identity and role of educators in higher education – particularly of emergent black scholars. Since 2016, she has been a faculty representative on the university's curriculum change working group (CCWG). The CCWG was established with the explicit aim of exploring curriculum transformation in the post #RhodesMustFall context.
Deborah Nassanga, Student at School of Media Technology, LivingStone International University Uganda
Deborah Nassanga is a fourth-year student at School of Media Technology LivingStone International University, Uganda. She coordinates Internship and Student-Community Engagement projects, and also leads a student team of Media Technology students whose internship program relies on how to build attachment, intimacy, and innovation in social entrepreneurship with the communities through media, technology, and public communication. Deborah led the students in two major community-building programs through meetings, practicum, and workshops, and was involved in shooting two documentaries in collaboration with community groups within the Bungokho Rural Development Program. She also held the position of Guild Speaker, Public Relations Officer of the Guild Election Commission at LivingStone International University 2014-2015, is a writer for the LivingStone Media Academy and  is well known for being a public speaker and community mobilizer in rural setting especially on health issues and community sustenance. Currently,  Deborah is a Student's Mentor  for the academic year 2016-2017, Project Manager for English Club to support students from non-English speaking nations, Coordinator for Volunteering Club 2014-2017.
Ernesto Benavides Ornelas, Director of Social and Citizenship Education of Tecnológico de Monterrey
Ernesto Benavides Ornelas has been the Director of Social and Citizenship Education of Tecnológico de Monterrey in Mexico since 1998. He has designed the methodology, implementation and assessment of various development programs with civic social organizations, curricular courses about citizenship and civic engagement and workshops aimed at improving university volunteer, community service, citizenship education and university social responsibility, as well as programs in underprivileged communities.
Ernesto Benavides is a PhD candidate in Social Anthropology at the Universidad de Salamanca, in Spain, where he also obtained the Advance Studies Diploma in Social Anthropology. Ernesto Benavides graduated from the Program for the Strengthening of Social Leadership by the Academic and Professional Programs for the Americas (LASPAU), affiliated with Harvard University, with the W.K. Kellogg Foundation scholarship. His publications include Formación y Desarrollo Social (2009) Tecnológico de Monterrey, La transformación del servicio social comunitario en el Tecnológico de Monterrey (2007) Tecnológico de Monterrey, México Solidario: Participación ciudadana y voluntariado (2008) LIMUSA, and 70 Años de Servicio Social en México: El servicio social mexicano en el actual escenario educativo y social (2006) Secretaría de Desarrollo Social de la Presidencia de la Republica Mexicana.
Andrew Petter, President and Vice-Chancellor of Simon Fraser University, Canada
Professor Andrew Petter is the President and Vice-Chancellor of Simon Fraser University in Canada. A lawyer by training, he also has played a key role in programs fostering dialogue between the community and the university. Since becoming President, Professor Petter has overseen the development and implementation of a Strategic Vision that seeks to distinguish SFU as Canada's Engaged University "defined by its dynamic integration of innovative education, cutting edge research, and far-reaching community engagement." He has worked to make SFU a leader in community engagement, pioneering programs such as SFU Public Square (to foster public dialogue on key public issues), promoting community-based research initiatives such as the Hakai Network (to undertake collaborative research with First Nations in support of environmental and social sustainability), and establishing community engagement centers (to serve as hubs for service learning, community-based research and community programming).
Mariana Perez Rivera, Head, Department of Entrepreneurship Development and Innovation, Universidad Veracruzana
Mariana Alejandrina Pérez Rivera is a professional in Advertising and Public Relations, graduate of the University of Veracruz, at present completing a Master's in Entrepreneurship and Innovation at the University of Salamanca. She has collaborated with social institutions such as the National System for Integral Family Development (DIF) of Veracruz, foundations and civil society organizations. She has vast experience in organizing cultural events for fund-raising for various causes. Mariana is also an entrepreneur in the field of advertising and marketing. Currently, she is an independent consultant in marketing, entrepreneurship and Corporate Social Responsibility, as well as the head of the Department of Entrepreneurship Development and Innovation (Emprende UV) and Co-coordinator of Youth Economic Participation Initiative (YEPI) at the Universidad Veracruzana.
Andrew Vann, Vice-Chancellor and President, Charles Sturt University, Australia
Professor Andrew Vann is the Vice-Chancellor and President of Charles Sturt University in Australia.  Charles Sturt University, is a university that is led by the motto "for the public good." The university develops holistic, far-sighted people who help their communities grow and flourish. Acknowledging the culture and insight of Indigenous Australians, CSU's ethos is clearly described by the Wiradjuri phrase: 'yindyamarra winhanganha' ('the wisdom of respectfully knowing how to live well in a world worth living in'.) 
Professor Vann's experience ranges from civil engineering and artificial intelligence to pedagogical change in engineering programs. He is a firm believer of access to education for indigenous communities and as the leader of CSU, continues to nurture an environment at the university that fosters and embraces diversity and individual growth.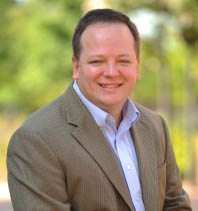 Mark Wilson, Director of Civic Learning Initiatives, Auburn University
Dr. Mark Wilson is Director of Civic Learning Initiatives and the Caroline Marshall Draughon Center for the Arts & Humanities in the College of Liberal Arts at Auburn University. He holds degrees from the University of Mobile (B.A. Religion), McAfee School of Theology at Mercer University (Master of Divinity), and Auburn University (Ph.D. History).  He is the author of William Owen Carver's Controversies in the Baptist South, co-author of the forthcoming book Living Democracy: Students as Citizens, Communities as Classrooms, and several articles.
Wilson is an Appalachian Teaching Fellow with the Appalachian Regional Commission and Secretary of the Alabama Historical Association. His teaching duties include Introduction to Community and Civic Engagement, as well as practicum courses which provide living-learning experiences for students in rural, Alabama communities and beyond. He has coordinated contracts and grants with the National Endowment for the Arts, National Endowment for the Humanities, Appalachian Regional Commission, Kettering Foundation, David Mathews Center for Civic Life, Alabama Humanities Foundation, and others.  Wilson is a member of the Board of Directors for the National Issues Forums Institute.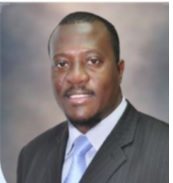 Sebastian Zuze, Certification Services Director, Zimbabwe National Standards Body
Sebastian Zuze currently serves as the Certification Services Director of Zimbabwe's National Standards Body (SAZ). He has previously worked in industry for nearly two decades in the Food and Manufacturing Sectors. He is an accomplished entrepreneur, the founder and owner of one of Zimbabwe's Infrastructure Construction and Maintenance Company. Sebastian works collaboratively with a variety of businesses, government, churches and the independent sectors. He has Leadership and practical skills in the design, validation and delivery of a range of Corporate Leadership and Strategy courses and programmes to meet a variety of stakeholder needs.
He is a business consultant for the World Bank Entrepreneurship Skill Development Program called "Stepping It Up". He is also a high profile motivational speaker, has a range of presentations which he has presented at both national and international forums. Sebastian is a holder of a Master of Business Leadership degree (MBL) and a holder of a Bachelor of Applied Sciences, BSc (Honours) in Applied Chemistry from the National University of Science and Technology. Sebastian is also a part time lecturer at the University of Zimbabwe (UZ), a part time lecturer at the Catholic University in Zimbabwe (CUZ).