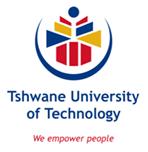 Tshwane University of Technology was founded in 2004 when three technikons merged. With approximately 60,000 students, TUT is the largest residential higher education institution in South Africa. Additionally, its student body is one of the most demographically representative in the country in terms of both race and gender. Visit TUT's website>>
Community Projects
TUT is committed to being actively involved in community service.  Many of TUT's students come from previously disadvantaged communities – for them, community service means being able to contribute to others less fortunate than they are. Every year, the residences each adopt a charity project to focus its efforts on. A minimum of two projects has to be completed per residence. However, many do a lot more.
Projects range from the traditional street collection to students visiting homes for the aged and homes for HIV/AIDS orphans. Washing cars, selling products, coaching at schools, collecting food and clothes, and painting charity homes are just some of the ways in which students get involved in the community. Learn more>>

Projekt 23 – The Green Movement
Project 23 was launched by a TUT student in 2009 and is aimed at conducting environmental education programs in local schools as well as the community, so as to promote environmental responsibility. The project is to carry out and promote both environmental improvement and practical conservation, to educate, encourage and support the local communities in social upliftment activities, skills empowerment, and environmental practice by working with statutory and non statutory bodies. For example, with trees donated by the Department of Forestry, the program worked with local schools to plant indigenous trees on their grounds.
New Generation of Theatre Practitioners
This program, organized by the Drama & Film Studies department, uses drama, physical theatre, music, poetry, research, rehearsal, production and post-production to provide mentoring services in local schools and the greater community.