Programa Centro de Emprendizaje
The Universidad Austral de Chile (UACh) has a longstanding institutional commitment to social responsibility in the southern "Los Rios" region of Chile. The Centro de Emprendizaje (CEM), or Center for Entrepreneurial Learning, generates interactive entrepreneurship and learning experiences with students, professors, and community partners in an effort to develop the capacities, networks and strategies that will position youth to contribute to stronger, more resilient local communities and diverse economies in southern Chile.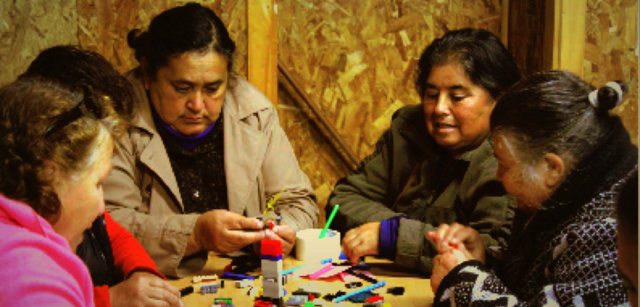 CEM is unique among YEPI-supported programs in its dual emphasis on student and teacher learning.
University students at the Universidad Austral have the opportunity to participate in two for-credit classes run by CEM:
Collaborative Entrepreneurial Learning
Business Plan Development
Collaborative Entrepreneurial Learning supports students to develop entrepreneurial mindsets and project ideas through a participatory project planning processes. Student project ideas are informed by community needs, as assessed through processes grounded in the Human Scale Development approach.
Once students have generated ideas, they can take CEM's course in Business Plan Development. This class includes a mix of in-class instruction, group work, and one-on-one mentoring, and aims to support students as they move from idea phase to business plan development. At the end of this course, students have a complete business plan and funding proposal, which they can use to apply for government start-up funding.
CEM additionally runs trainings for professors at the Universidad Austral, as well as for teachers in the community. These highly experiential trainings provide instructors with entrepreneurial tools and approaches to bring entrepreneurship and participatory project planning into their own classroom, regardless of the discipline.
This training course is now equivalent to the mandatory Teaching Skills Habilitation program for new lecturers of the University. Please see the CEM Case Study for more information about the collaborative philosophies and approaches underlying CEM's work.