Universidad Señor de Sipán (USS) is a university in the city of Lambayeque, Peru. Established in July 1999, USS has become one of the best options for university education in northern Peru.  USS began its operation in April 2000 with the following careers: administration, accounting, law, psychology, and systems engineering.
USS is a University committed to the creation of knowledge based on scientific research with the aim of: Being enterprising, critical and creative professionals; Promoting the development of the Community; Preparing professionals capable of facing challenges to socio-economic development at the cultural, technological, political, regional and international levels.
The official values of USS are: Democracy, justice, liberty, creativity, innovation, trust, solidarity, respect for the individual, and team work. Visit Universidad Señor de Sipán website>>
Social Service and Extension Programs at USS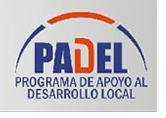 USS has a strong commitment to community development through its social service and extension programs, such as the Program to Support Local Development (PADEL). PADEL promotes local development through the implementation of service-learning courses in every faculty. PADEL was formed in collaboration with the university, municipalities and civil society organizations and encompasses almost every community surrounding the university. Projects under the umbrella of PADEL include technical assistance for communities on the use of technology, training and management on the use of cultural resources for tourism and mentoring programs for children living in rural impoverished areas. Students are so dedicated to the projects they have implemented that over 50% continue working with their community partners after the course ends.
Also, each faculty has a Production Center through which teachers and students provide applied research and extension programs for the local community. For more information on these programs, please visit USS's Extension page>>
International Cooperation for Development

USS also collaborates with international organizations such as the UN on local and regional development projects, such as a program called Reducing the Digital Divide, which is profiled in the sidebar.  For more information, visit USS's International Cooperation page>>