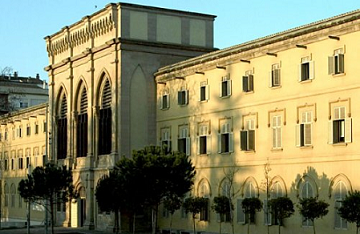 The University of Lleida was founded over 700 years ago. Today, the university is a public institution with over 9,000 students and several campuses. A multilingual university situated in the region of Catalonia, courses are taught in Catalan, Spanish, and English. Universitat de Lleida's website>>
Volunteers for International Co-operation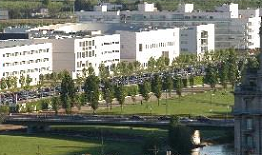 The Centre for International Co-operation (CCI) aims to strengthen the transmission of teaching, professional and research experience to the countries of the so-called Third World and raise awareness at a local level. Activities include hosting seminars, conducting outreach to other organizations, and publishing research on international development. CCI's website>>
Housing for University Volunteers Project


This is an initiative of the Department of Civil Rights, Co-operation and Immigration of Lleida City Council, in collaboration with the University of Lleida and the Municipal Urbanism Company, and is aimed at strengthening the social fabric of the Historic Centre of the city, where university students, who receive an accommodation grant, do volunteer activities in non-profit-making entities. Learn more>>
Mobility Solidarity
This program began in 1995 under the name Brigades of Cooperation. Currently, the program is offered to all members of the university community. Most of the people who get involved in these activities are Agronomy and Forestry students.
This activity provides two possible approaches:
Working, carrying out an end of course project, a practicum, or a graduate internship, provided that the subject relates to development and is carried out entirely or partially in a country in the developing world and through an international organization.
Participation in a mobility program that supports the Office of Cooperation and Solidarity, through which members of the university community can spend a certain amount of time in one of the entities with which the college has knowledge and work contacts, for the development of cooperation, peace and the reduction of global inequality.
The main goals of the activity are for students to gain personal experiences and learn firsthand about inequality in the world, and to raise awareness about these issues in the UdL community when they return.