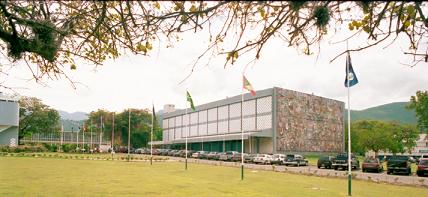 The University of the West Indies, established in 1948 initially as an external College of the University of London and made fully independent in 1962, is the oldest, fully regional institution of higher learning in the Commonwealth Caribbean. Supported by fifteen countries all current or former colonies of Great Britain, the UWI is committed to the development of the region through the training of its human resources, conducting research, delivering advisory services to governments as well as to the private sector and forging links with other institutions in the wider region and the rest of the world. The University has expanded to four campuses that serve diverse communities across the Caribbean region – Cave Hill (Barbados), Mona (Jamaica) and St. Augustine (Trinidad) and the Open Campus – all of which deliver high-quality education, research and services to all 15 contributing countries that support the University, as well as the Turks & Caicos Islands.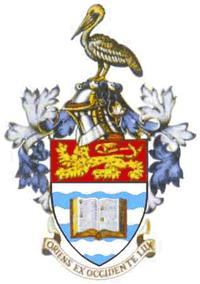 UWI's mission is to unlock West Indian potential for economic and cultural growth by high quality teaching and research aimed at meeting critical regional needs, by providing West Indian society with an active intellectual centre and by linking the West Indian community with distinguished centres of research and teaching in the Caribbean and overseas.
UWI recognizes that as a regional university supported by the West Indian peoples, and as the sole local organ equipped to meet local requirements and to relate its own developmental programs to them, it should give priority to regional needs. UWI's website>>
Civic Engagement at the UWI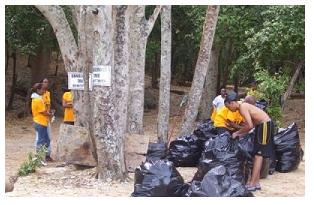 On each campus, students undertake service to their communities in a variety of ways. On the Mona Campus, residence halls, student clubs, and students in the Leadership Programme engage in service projects coordinated by the Community Service Committee. At the St. Augustine Campus, there are a number of student clubs and societies that work in the community, including UWI Students Against Hunger, UWI Student Endeavors, Making a Difference on Campus, and Concerts for Charity. At the Cave Hill Campus, "the Guild of students hopes to foster a spirit of philanthropy amongst students while making a fair contribution to society" through such student groups as Circle K and Rotaract.