Founded in 1838 by Horace Mann, Westfield State University is an education leader committed to providing every generation of students with a learning experience built on its founding principle as the first co-educational college in America to offer an education without barrier to race, creed or economic status. This spirit of innovative thinking and social responsibility is forged in a curriculum of liberal arts and professional studies that creates a vital community of engaged learners who become confident, capable individuals prepared for leadership and service to society. Westfield State University has a student enrollment of 5500, and is particularly known for its Criminal Justice and Education programs. WSU's website>>
Community Service Clearinghouse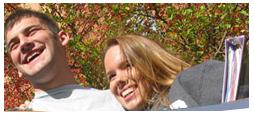 Instilling a sense of social responsibility and encouraging civic engagement are fundamental to the Westfield State University mission. The Community Service Clearinghouse is part of fulfilling that mission. The Clearinghouse provides students, faculty/staff and community partners with a centralized resource for posting and receiving information, resources and referrals for community service and service-learning opportunities. Learn more>>
Student Service Groups
Service is a major component of a number of student groups at Westfield State University:

Circle K Club — The Circle K Club provides members with an opportunity to become involved with service projects on campus and in the community. With the Motto "We Build", Circle K (sponsored by the Kiwanis Club of Westfield) strives to develop aggressive citizenship and the spirit of service for the improvement of all human relationships.
Environmental Planning Club — The Environmental Planning Club works to enhance its members through enriching the environment. The club helps it's members in the Environmental Planning field gain knowledge by observing various groups in the community to get a feel for their procedures; building confidence through various rewarding activities in the wilderness; and having fun doing community and environmental services.
Habitat for Humanity — The purpose is to provide members of the club with information that will educate the campus about the need for affordable housing and how to raise funds for Habitat for Humanity. Students also participate in actual Habitat for Humanity construction projects.
State Employees Responding as Volunteers (SERV)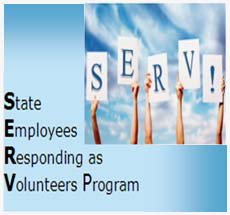 WSU participates in a statewide program called State Employees Responding as Volunteers (SERV) which allows college employees to take up to one day a month from work to volunteer with approved non-profit organizations or government entities, such as public schools. SERV programs are focused on four areas: Mentoring, School Volunteering, Foster Care, and Community Service. Learn more>>