Talloires Network members periodically hold regional and thematic meetings to build connections, discuss common experiences and challenges, and share successes.
Here are the highlights of some of these gatherings:
---
March 2012: Sri Lanka
Critical Women: Women As Agents of Change Through Higher Education
Colombo, Sri Lanka
March 8, 2012
In March 2012, Dr. Lorlene Hoyt, Talloires Network Director of Programs and Research, moderated "Critical Women: Women As Agents of Change Through Higher Education", and international conference on the role of women as leaders in university civic engagement.
The three contributing speakers were Professor Janet Beer, Vice-Chancellor of Oxford Brooks University, UK;  Professor Sharifah Hapsah Shahabudin, Vice-Chancellor of University Kebangsaan, Malaysia; and Professor Dr. Samina Amin Qadir, Vice-Chancello of Fatima Jinnah Women University, Pakistan.
The conference was organized by The Association of Commonwealth Universities in collaboration with The Centre for Gender Studies, University of Kelaniya.
View video of the conference proceedings here.
---
August 2009: Argentina
Talloires Network Latin American First Regional Meeting
Buenos Aires, Argentina
August 19, 2009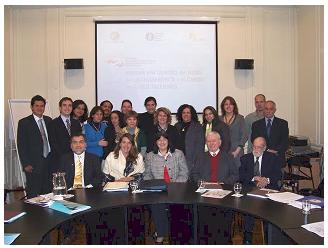 18 Universities gathered in Buenos Aires for the first meeting of the Talloires Network regional hub in Latin America and the Caribbean, represented by 48 administrators, faculty, and students. Hosted by Buenos Aires University (UBA), General Sarmiento University (UNGS), and CLAYSS, the Latin American Center for Service-learning and secretariat to the Talloires regional hub, the successful meeting allowed members of the Network to strengthen bonds, exchange information, discuss central issues, and agree on future actions to further extend the regional network.
---
October 2008: Egypt
Tadamunn: Towards Civic Engagement in Arab Education
Cairo, Egypt
October 13-14, 2008
Bringing together senior administrators, faculty, and student leaders, Tadamunn: Towards Civic Engagement in Arab Education launched a regional discussion on the incorporation of civic engagement into Arab university campuses.  Focusing on the role of universities in enhancing the quantity and quality of civic engagement in the Arab world, Tadamunn was a success, jump starting a dialogue among regional universities on their role in promoting the public good.
The conference was organized by the John D. Gerhart Center for Civic Engagement and Philanthropy (AUC), a resource for the promotion of philanthropy and civic engagement in the Arab world, and the Talloires Network.
Read the Conference Report.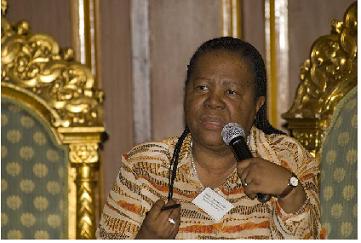 Read the keynote speech by Naledi Pandor, Minister of Education in South Africa, entitled "The Evolution of Civic Engagement: South Africa: a Case Study" (PDF)>>
Visit the Tadamunn photo gallery for more pictures from the conference.
---
August 2007: Argentina
Higher Education: Engaging with Community and Society
Buenos Aires, Argentina
August 29, 2007
Co-organized by the Talloires Network, CLAYSS (Latin American Center for Service Learning) and the University of Buenos Aires
In anticipation of the 10th annual International Service Learning Conference in Buenos Aires August 30th and 31st, the Talloires Network organized a one day meeting to discuss how a global network such as Talloires might work with and support local, regional and national networks. The meeting was very well attended, with over 30 participants from across South America, Mexico, Spain, the U.S. and the U.K.
Key outcomes of the day-long meeting were:
Universities in Latin America are already forming networks with a focus on civic engagement and social responsibility. Talloires must be prepared to support their work and create partnerships with them.
Participants felt that a global network could be useful to members if it:

Fostered communication at all levels (among students, faculty and staff)
Created connections and a sense of community to help encourage those individuals working on these issues, particularly for those without a local support network.
Created opportunities for exchange of ideas virtually (website and blog) and in person exchanges for faculty, students and staff.
Created a community of experts who could share best practices for those developing or evaluating programs.
Click here to read the meeting summary
---
March 2007: Israel and Palestine
Al-Quds University in Palestine and Haifa University in Israel were both founding members of the Talloires Network, represented at the 2005 Talloires Conference by Presidents Sari Nusseibeh and Aaron Ben-Ze'ev respectively.
The Talloires Network Secretariat, represented by Dean Rob Hollister of the Tisch College at Tufts University and Susan Stroud, Executive Director of ICP, visited the region to learn more about their work.
They learned about the challenges faced by Al Quds University — and how the institution is overcoming these barriers and successfully engaging with their community in inspiring ways.
They also participated in a meeting with faculty and administrators from 12 Israeli colleges and universities in Tel Aviv hosted by the Talloires Network and co-sponsored by Haifa University and the University Academy Partnership for Social Change at Hebrew University. Participants exchanged information about their social responsibility programs, explored ways to collaborate, and learned about the Talloires Network's activities and future plans.
---
January 2007: Mexico
Representatives of the Talloires Network met with representatives from seven universities and the Union de Universidades de America Latina in Mexico City. The meeting had several purposes: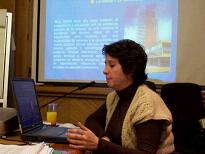 • Share information about the civic engagement work going on in Mexican universities with representatives of the Talloires Network, with a focus on the Mexican Servicio Social program.
• Describe the purposes and goals of Talloires Network to the representatives of Mexican universities
• Invite participation by Mexican universities in the network.
• Discuss how the network can be most useful to new members, particularly in the Mexican context.
University representatives presented the work being done at their institutions — from the challenges that large, decentralized universities can face to the successes they have had in integrating service-learning into selected curricula.
Representatives of the Talloires Network also visited students' service projects connected to the University of Veracruz.