In order to make our work more relevant and context-driven, the Talloires Network is pursuing a strategy of partnering with regional higher education networks committed to civic engagement. Thus far, we have concluded formal agreements with the following networks:
AsiaEngage

AsiaEngage is a regional platform formed to maximize the strengths of the Asia-Talloires Network of Industry and Community Engaged Universities (ATNEU), the ASEAN University Network Thematic Network on University Social Responsibility and Sustainability (AUN-USR&S) and the ASEAN Youth Volunteer Programme (AYVP). AsiaEngage aims to create mutually beneficial partnerships between the Research, Education and Volunteerism missions of higher education with industry and community stakeholders across Asia. AsiaEngage was initiated and driven by Universiti Kebangsaan Malaysia (National University of Malaysia), through its Office of Industry and Community Partnerships and supported by Malaysia's Ministry of Higher Education. AsiaEngage website>>
Campus Compact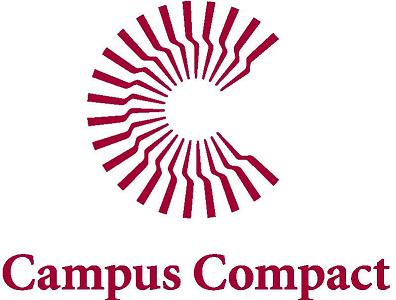 Campus Compact is a national coalition of more than 1,100 college and university presidents – representing some 6 million students – dedicated to promoting community service, civic engagement, and service-learning in higher education. Founded in 1985, Campus Compact seeks to educate college students to become active citizens who are well-equipped to develop creative solutions to society's most pressing issues. Campus Compact website>>
Campus Engage

Campus Engage is a network that aims to strengthen the relationship between higher education and the wider society, through promoting civic engagement activities in higher education in Ireland and facilitating the sharing of knowledge and resources between academic and civic communities. It supports the development of activities such as: service learning / community based learning, student volunteering, knowledge exchange and research, in order to increase the number of courses, activities and levels of participation in these areas across Irish higher education. Campus Engage website>>
CLAYSS: The Latin American Center for Service-Learning

CLAYSS is an organization based in Argentina, with an objective to contribute to the growth of a cooperative culture in Latin America through the development of service-learning projects. CLAYSS connects schools, universities, and higher education institutions that promote service-learning, and it provides resources for teacher training and for optimizing projects. CLAYSS website>>
Engagement Australia

Engagement Australia is an alliance of 34 Australian universities committed to university-community engagement in order to promote the social, environmental, economic, and cultural development of communities. Engagement Australia promotes direct and mutually beneficial interaction between universities and communities that is essential for the development and application of knowledge and the shaping of our future citizens. Engagement Australia website>>
The Ma'an Arab University Alliance for Civic Engagement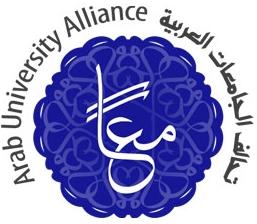 In October 2008, the American University in Cairo hosted a conference, sponsored by the Talloires Network, entitled Tadamunn: Toward Civic Engagement in Arab Education. One of the chief recommendations arising from the conference was to establish a network of Arab universities committed to advancing higher education civic engagement in the region.
Working in collaboration with the Talloires Network, the Ma'an Arab University Alliance for Civic Engagement aims to bring together Arab universities with the collective goal of encouraging and enhancing civic engagement implementation in higher education. Ma'an Alliance website>>
Pakistan Chapter of the Talloires Network

Based at Islamabad Campus of National University of Sciences and Technology (NUST), PCTN strives to expand the horizons of Talloires Network's initiatives of coaxing higher education institutions into playing their indispensable role towards community development. Nevertheless being a newborn, PCTN is fully poised to serve as the platform for Pakistani universities to share their intellectual as well as material resources for the betterment of their respective demographics. PCTN's website>>
Russian Community Universities Network

This project, led by the New Eurasia Foundation in partnership with the Mott Foundation, is designed to support and promote mutually beneficial relations between Russian regional universities and civil society institutions by involving students and faculty of Russian regional universities in social practices geared to meet the needs of various community groups. A pilot group of universities is going through a process of identifying best practices in university community engagement, developing a strategic plan, training faculty and administrators, and implementing community engagement projects. New Eurasia Foundation website>>
South African Higher Education Community Engagement Forum (SAHECEF)

SAHECEF is a national network organisation for university staff (academics, administrators and support staff) based at South African universities. SAHECEF is committed to advocating, promoting, supporting, monitoring, and strengthening community engagement at South African Higher Education Institutions. SAHECEF website>>