Anthony Monaco
President, Tufts University
Chair, Talloires Network Steering Committee
Interview with Monaco

Anthony P. Monaco has served as president of Tufts University since August 2011. Under his leadership, the university is implementing a comprehensive strategic plan and is actively engaged in long-term capital planning. In concert with President Monaco's commitment to broaden access to a Tufts education and contain costs, the university has also successfully implemented university-wide initiatives to advance effectiveness in its administrative management. President Monaco served as pro-vice- chancellor for planning and resources at Oxford University from 2007 until his arrival at Tufts.
President Monaco chairs the Steering Committee of the Talloires Network, whose more than 350 member institutions around the world are committed to advancing civic engagement in higher education. He is President of the Association of Independent Colleges and Universities of Massachusetts and serves on the boards of the Cummings Foundation; the Omidyar-Tufts Microfinance Fund; the Salesianum School in Wilmington, Delaware; Tufts Medical Center; and WGBH.
President Monaco was elected to the European Molecular Biology Organization (EMBO) in 2006, and is a fellow of the Academy of Medical Sciences (U.K.) and the Royal Society of Medicine and a member of the Association of American Physicians.

Cheryl de la Rey
Vice-Chancellor and Principal, University of Pretoria
Vice-Chair, Talloires Network Steering Committee
Interview with de la Rey
Professor Cheryl de la Rey has been the Vice-Chancellor and Principal of the University of Pretoria since November 2009. Her previous executive positions include being the Chief Executive Officer of the Council on Higher Education, Deputy Vice-Chancellor at the University of Cape Town, and Executive Director at the National Research Foundation. She has published books and several journal articles, and is a registered psychologist by the Health Professions Council of South Africa, a fellow of the Psychological Association of South Africa, the Royal Society of South Africa, and the Academy of Science of South Africa. She is Chairperson of the National Advisory Council on Innovation (NACI), Vice Chairperson of the Talloires Network, Vice Chairperson of the Council of the Association of Commonwealth

Universities (ACU), and the African co-Chairperson of the Australia-Africa Universities Network (AAUN). She is also a member of several national and international boards and committees such as the Executive Board of the International Council for Science (ICSU), the University Social Responsibility Network (USRN), and the national Human Resource Development Council.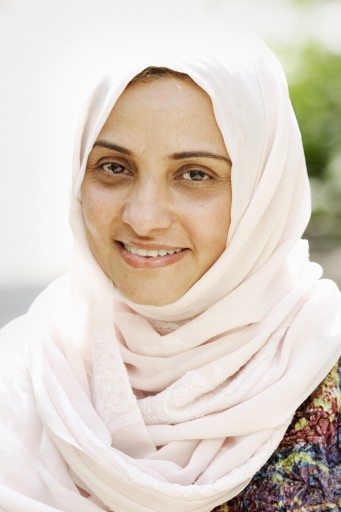 Dr. Haifa Jamal Al-Lail
President, Effat University
Dr. Haifa Jamal Al-Lail joined Effat University in 1998 and began her tenure as President in May 2008. She is one of the winners of 1,000 Women for the Nobel Peace Prize 2005 and the winner of the Distinguished Arabian Woman Award in 2005. A respected author and researcher, she is well known for her expertise in privatization, and women's empowerment. She is the author of a number of articles, and has developed and taught undergraduate and graduate courses on topics like public administration and public policy.
Before joining Effat University, Dr. Al-Lail was the first Dean of Girls' Campus in King Abdulaziz University. She was a visiting scholar at the John F. Kennedy School of Government in 2001. She participated in the Summer Institute for Women in Higher Education Administration at Bryn Mawr College in 2000. She is a native of Saudi Arabia and received a Ph.D. in Public Policy from the University of Southern California. Dr. Al-Lail has published and spoken on a range of topics including creative learning and women's education. She is a member of multiple international bodies including the Board of Trustees of the Alexandria Trust in the UK, the Arab Social Science Monitor, and the American Council of Education in the U.S.
Ernest Aryeetey
Vice-Chancellor, University of Ghana
A Professor of Economics, Dr. Aryeetey became Vice-Chancellor of the University of Ghana in 2010. Previously he was Director of the Institute of Statistical, Social, and Economic Research of the University of Ghana. Dr. Aryeetey's research focuses on the economics of development with interest in institutions and their role in development, regional integration, economic reforms, financial systems in support of development, and small enterprise development. He is well known for his work on informal finance and microfinance in Africa. He has consulted for and advises a broad range of international agencies. Aryeetey has published three books, seven edited volumes, and numerous journal articles. Among his publications are "Financial Integration and Development in Sub-Saharan Africa", and "Economic Reforms in Ghana: the Miracle and the Mirage". He directed the Brookings Africa Growth Initiative (2009-10) and continues as a non-resident Senior Fellow at Brookings. Dr. Aryeetey has held academic appointments at University of London, Yale, Cornell, and Swarthmore. He obtained a doctorate for his work in Political Economy from the University of Dortmund, Germany in 1985.
Engr Muhammad Asghar
Ex-Rector, National University of Sciences and Technology
Engr. Muhammad Asghar believes not only in academic excellence for students at the National University of Sciences and Technology (NUST), but also for them to be good human beings and an asset to the society. Being a "socially engaged university" is one of four core values of NUST. Many efforts were made to materialize the core values. Teaching and research were aligned not only with the needs of industry but also with those of society. After seeing the tremendous response of students towards community service, on the directive of Rector Asghar, a compulsory course was introduced in 2013 for all NUST undergraduates. In 2015, NUST's "Education for Empowerment" program won the First Place MacJannet Prize for Global Citizenship. Since 2015, a student and teacher award for community service has been given at NUST convocations.
On a national level, Rector Asghar played a key role in the formation of Pakistan Chapter of the Talloires Network (PCTN) in July 2013. PCTN is committed to promoting community service, civic engagement, and service learning in higher education under the strategic focus provided by the Higher Education Commission (HEC) of Pakistan and The Talloires Network (TN).
Rector Asghar was appointed to his position in 2007 and just recently retired from his rectorship. During his time as rector, NUST has grown substantially in quality and enrollment, emphasizing research, innovation, entrepreneurship, industry and international linkages, social initiatives, and infrastructure development. The Pakistani government recently recognized his contributions towards higher education and the outstanding performance of his university by awarding him "Hilal-e-Imtiaz", the second highest civil award of Pakistan.
Sara Ladron de Guevara
Rector Universidad Veracruzana
Interview with Ladron de Guevara
Sara Ladrón de Guevara is the current President of Universidad Veracruana (UV) in Veracruz, Mexico. She previously served as Provost of Academic Affairs at the same institution between 1997 and 2001. In addition, she was the Director of the Museum of Anthropology of Xalapa between 1995 and 1997, and again between 2005 and 2013.
A scholar with more than 100 national and international publications under her name, Ladrón has been a member of the National System of Researchers since 1993. Between 1996 and 2005, she was a substitute to the President of the Anthropology Council of the National Institute of Anthropology and History (INAH). Since 2005, she has served as an external evaluator. In 2007, she received INAH ́s Popularization of Science Award to the best publication for her book Hombres y dioses de El Tajín (Men and gods of El Tajín). She also received the acknowledgment "Mujer Veracruzana 2008" (Veracruz Woman of the Year 2008) from the Legislature and the Government of the State of Veracruz.
Ladrón graduated cum laude from UV with a Bachelor of Arts degree in Anthropology, and a specialization in Archaeology. She went on to obtain a Master's degree on Art History from the University of Paris I – Sorbonne and a Ph.D. in Anthropology with an honorable mention from the National Autonomous University of Mexico (UNAM).
Lorraine McIlrath
Coordinator, Community Knowledge Initiative at the National University of Ireland Galway
Interview with McIlrath
Since 2004 Lorraine McIlrath has coordinated the Community Knowledge Initiative (CKI) at the National University of Ireland Galway. There she is responsible for developing and supporting civic engagement activities across the university with the CKI team, including service learning and student volunteering. She founded and is Principal Investigator (PI) of Campus Engage, a national Irish network to support civic engagement within higher education in Ireland. Since 2010, she has been a member partner in a nine university EU Tempus Funded Project to support the introduction of service learning to five universities in Jordan and Lebanon entitled the Tawasol Project.
She spent the previous ten years in Northern Ireland where she pursued postgraduate studies exploring the role of the media in contested societies. After which she became a Lecturer at the University of Ulster's UNESCO Centre. Primarily she taught courses on the Northern Ireland conflict and peace process which underpinned service learning. In addition, she worked on the development of the Northern Ireland curricula framework for 'Local and Global Citizenship' in partnership with the Citizenship Foundation, UNESCO Centre, and CCEA, while publishing a "Resource Directory" (2002) for all schools in Northern Ireland. She has consulted for the British Council in Russia, supporting the development of the College for Multicultural Education in Sochi on the Black Sea, and the Higher Education Consortium for Urban Affairs (HECUA) in the US as Programme Director in Northern Ireland.
Lorraine has published on the broad theme of civic engagement and higher education in books and journals and is coeditor of Mapping Civic Engagement within Higher Education in Ireland [All Ireland Society for Higher Education (AISHE) and Campus Engage 2009], Civic Engagement and Higher Education – Comparative Perspectives (Palgrave Macmillan in 2012), and Higher Education and Community-Based Research (Palgrave Macmillan, 2014). She is peer reviewer on a number of higher education journals and reviews a number of university civic engagement awards including the MacJannet Prize for Global Citizenship.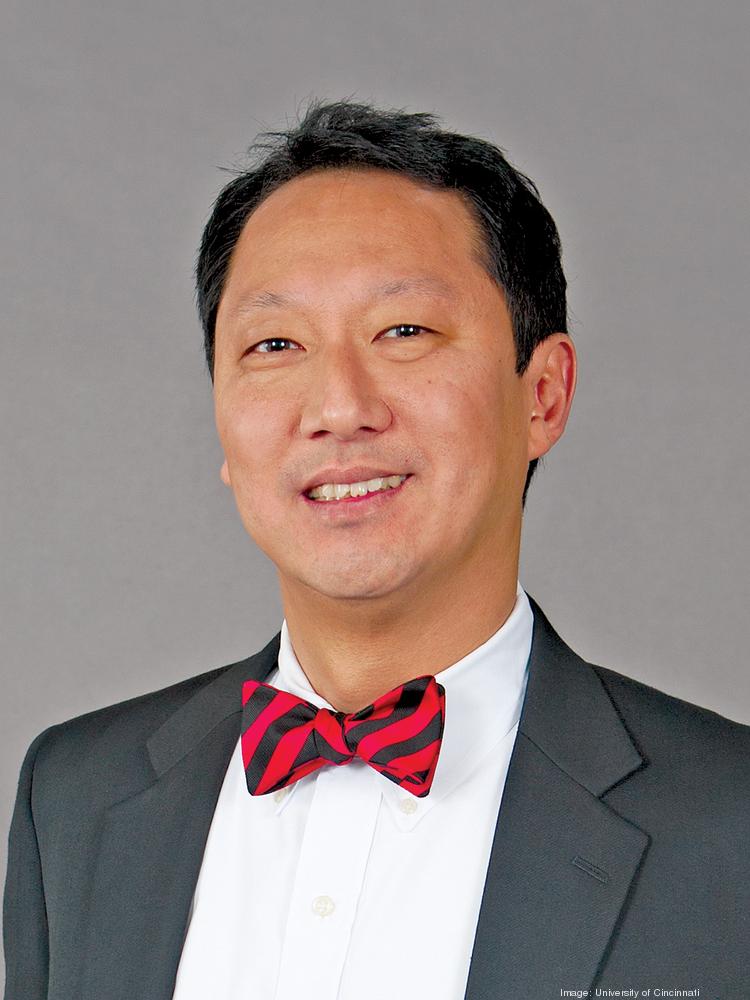 Santa Ono
President, University of British Columbia
For Santa Ono, starting his new job as president of UBC in 2016 was a heartfelt homecoming. In many ways, his life has come full circle – he was born in St. Paul's Hospital in Vancouver in 1962, when his father was a professor at UBC.
Although he spent most of his life outside Canada, Ono had a memorable experience at McGill University, where he earned not only his Ph.D. in Experimental Medicine, but also the hand of his Chinese- Canadian wife, Wendy Yip. As a professor of medicine and biology, Ono has worked at Harvard, Johns Hopkins, University College London, and Emory universities. Johns Hopkins also inducted Ono into its Society of Scholars, which honors distinguished former faculty members. Ono's research encompasses the immune system, eye inflammation, and age-related macular degeneration – a leading cause of blindness.
As a university administrator, Ono is also known for his vision beyond the laboratory. He was the first Asian-American president of the University of Cincinnati when he was appointed in 2012. Ono is deeply committed to diversity, and the American Council on Education recognized his achievements with an award that honors individuals who have demonstrated leadership and commitment on a national level to the advancement of racial and ethnic minorities in higher education.
Inside Higher Education named him America's most notable university president in 2015. Ono uses social media frequently to connect directly with followers and students. Ono has used social media to spread awareness about mental illness and to share his own struggles as a high-achieving student who battled depression.
Andrew Petter
President and Vice-Chancellor, Simon Fraser University (Canada)
Andrew Petter is the President and Vice-Chancellor of Simon Fraser University (SFU) and Professor in the School of Public Policy. Prior to joining SFU in 2010, he was Professor in the Faculty of Law of the University of Victoria where he served as Dean from 2001 to 2008. He previously taught at Osgoode Hall Law School and practiced law with the Saskatchewan Ministry of Justice.
From 1991 to 2001, Professor Petter served as a Member of the Legislative Assembly of the Province of British Columbia and held numerous cabinet portfolios, including Aboriginal Affairs, Advanced Education, and Attorney General. He has written extensively in areas of Constitutional Law and Public Policy, including works on the Canadian Charter of Rights and Freedoms, and Canadian federalism. Professor Petter holds an LL.B. from University of Victoria and an LL.M. from Cambridge University. He is a member of the British Columbia and Saskatchewan law societies.
Since becoming President, Professor Petter has overseen the development and implementation of a Strategic Vision that seeks to distinguish SFU as Canada's Engaged University, "defined by its dynamic integration of innovative education, cutting edge research, and far-reaching community engagement." In furtherance of this vision, he has worked to make SFU a leader in community engagement, pioneering programs such as SFU Public Square (to foster public dialogue on key public issues), promoting community-based research initiatives such as the Hakai Network (to undertake collaborative research with First Nations in support of environmental and social sustainability), and establishing community engagement centres (to serve as hubs for service learning, community-based research and community programming).

María Nieves Tapia
Director, Latin American Center for Service-Learning
(Centro Latinoamericano de Aprendizaje y Servicio Solidario)
Interview with Tapia

Nieves Tapia is the Founder and Director of the Latin American Center for Service-Learning (CLAYSS), a major provider of training, program development assistance, and research in Latin America and beyond, and a partner regional organization of the Talloires Network. CLAYSS leads the Iberican-American Service-learning Network, with a hundred members including universities, NGOs, government agencies, and international organizations such as OEI and IDB Youth. From 1995 to 2010 she initiated and lead the Federal Service-learning Programs for the Argentina Ministry of Education.
A History professor with over 30 years of experience in higher and secondary education, she is the author of numerous books and articles about service learning in Spanish, English, Portuguese, and Italian. A pioneering leader in higher education civic engagement, and in primary and secondary education as well, she has delivered speeches at higher education conferences in many countries including Ireland, Australia, Spain, South Africa, Malaysia, Saudi Arabia, and U.S. Prof. Tapia was a founding board member of the International Association for Research on Service-Learning and Community Engagement. She has participated in numerous national and international selection panels including the Presidential Award for Service-learning in Argentina, the Talloires Network's MacJannet Prize for Global Citizenship, and the Youth Economic Participation Initiative.
Rajesh Tandon
Founder, Society for Participatory Research in AsiaA Ph.D. from Case Western Reserve University, an electronics engineer (IIT, Kanpur), and a graduation in management (IIM, Calcutta), Dr. Rajesh Tandon is an internationally acclaimed leader and practitioner of participatory research and development. He founded the Society for Participatory Research in Asia (PRIA), a voluntary organization providing support to grassroots initiatives in South Asia, and continues to be its Chief Functionary.
Participatory Research (PR), the forte of PRIA's work, is a methodology that values experiential knowledge and practitioner's wisdom in addition to formal knowledge available in academia and books. To bridge the divide between the world of practice and the world of research, Dr. Tandon has undertaken a number of initiatives to promote engagement of institutions of higher education with civil society and local communities to foster knowledge generation and mutual learning. This work found further support when he was appointed as
UNESCO Co-Chair on Community-Based Research and Social Responsibility in Higher Education for two terms (2012-2016 and 2016-2020). Dr. Tandon is chairperson of the Global Alliance on Community-Engaged Research (GACER) network, which facilitates the sharing of knowledge and information worldwide to further community-based research. He is co-editor of the GUNI Report on "Engagement, Knowledge & Higher Education: Rethinking Social Responsibility" (2013).
Andrew Vann
Vice-Chancellor, Charles Sturt University
Interview with Vann
Professor Vann was born in the UK, trained as a civil engineer and worked in engineering consultancy before completing a Ph.D. in the Civil Engineering Systems Group at University of Bristol in 1994.
He lectured in structural engineering at University of Bristol prior to moving to Australia in 1996 where he took up a similar post in the Faculty of Engineering at Central Queensland University in Rockhampton. During this time, he pursued research interests in structural monitoring and artificial intelligence, as well as leading pedagogical change in moving the Bachelor of Engineering at CQU to a project-based format.
He held various senior academic and administrative roles at CQU before joining James Cook University in North Queensland in 2004 as Pro Vice-Chancellor Information Services and Technologies and, from 2008 was Senior Deputy Vice-Chancellor with responsibility for the Faculties and Teaching and Learning.
Professor Vann joined Charles Sturt University as Vice-Chancellor in December 2011.
He has held board and community leadership roles in the arts, school and VET education, and is a Fellow of the Australian Institute of Company Directors, a Fellow of Engineers Australia, a Fellow of the Australian Institute of Management, and an Associate Fellow of the Australian Rural Leadership Foundation.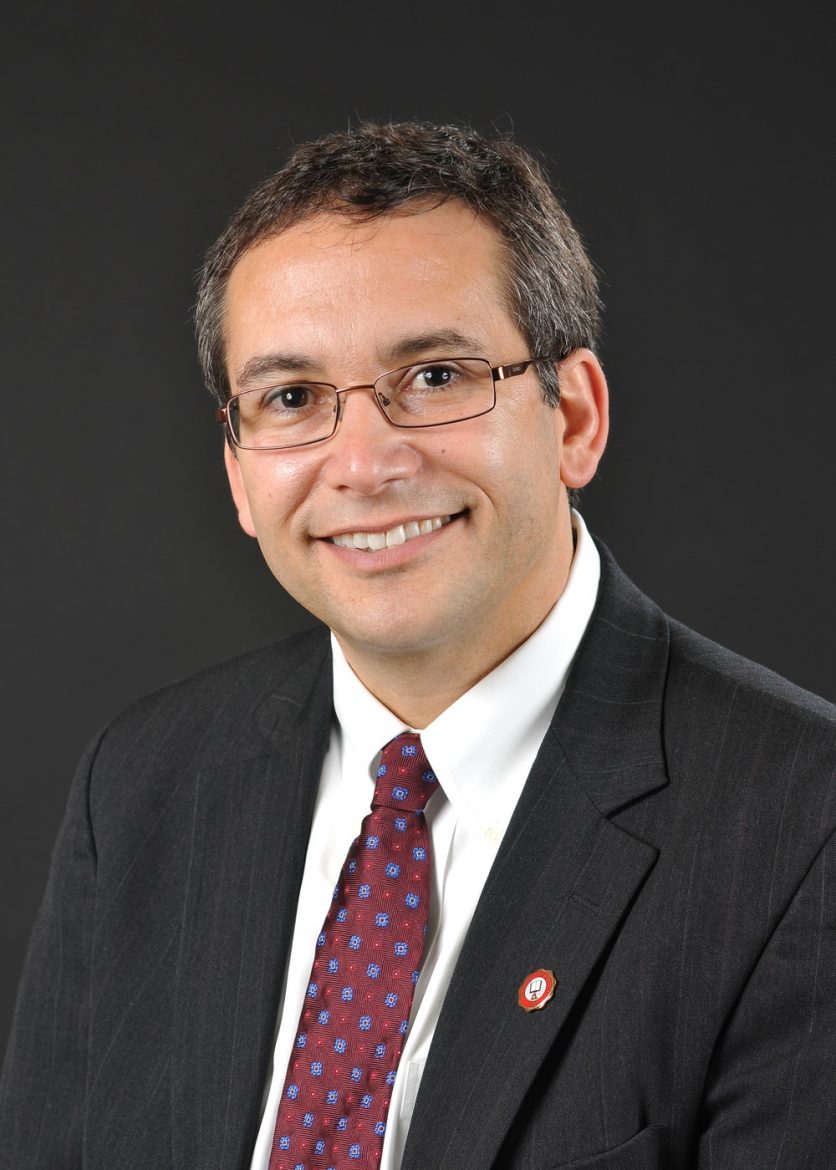 Adam Weinberg
President, Denison UniversityPresident Adam Weinberg has a long-standing commitment to reviving and strengthening the public purposes of higher education. Since becoming President at Denison in 2013, the college has become heavily involved in civic and economic renewal efforts in Central Ohio. In particular, he has focused on increasing university support of local community organizations engaged in addressing pressing problems throughout the region. This work has included expanding the efforts of students and faculty through service learning, community service, and publicly engaged scholarship, while also finding ways for the college to play a larger role by financially supporting community efforts.
He has also focused extensively on rethinking the role of college presidents as well as the ways in which colleges operate. He is acting to incorporate civic engagement and community work, not only in the research and teaching mission of the college, but also in how the college operates as an employer and large civic actor in the local community. In addition, President Weinberg has worked to increase Denison's global focus. He has been actively involved in helping to strengthen the Global Liberal Arts Alliance as a network of 29 liberal arts colleges from 17 countries learning from each other and partnering in reciprocal ways to enhance each other's missions. Denison will host the Global Liberal Arts Alliance in November 2016. Weinberg is also organizing a spring 2017 convening of college presidents at the University of Buckingham to examine presidential leadership and crucial global issues.
Student Representatives
Abigail Gomez, Mexico
Abigail Gómez is studying for three degrees at Universidad Veracruzana: business management, accounting, and English language. She has been conducting research on environmental management for almost a year, exploring how to achieve an environmentally-friendly society within a capitalist system.
She has participated in an array of socially responsible work collecting food for communities with limited resources, offering free classes to high school students, and helping community members prepare tax information.
Gómez has two main professional goals: to become rector of the Universidad Veracruzana and to have her own accounting firm. A student passionate for those in need, Gómez also would like to work towards improving the lives of feral animals and towards providing education, food, and medicine to poor and underserved communities.
Mapendo Mindje, Rwanda
Mapendo Mindje is a Rwandan citizen, serving at the University of Rwanda as a teaching assistant and year one studies program coordinator at College of Agriculture, Animal Sciences and Veterinary Medicine. He assists in teaching entrepreneurship skills to students as a trained candidate from Solve the Equation East Africa (SEE-Rwanda) Project, and acted as a facilitator in a number of Trainings organized by SEE Project supported by the Youth Economic program Initiative (YEPI). His early passion and collaboration with a number of youth has strengthened his leadership skills, which he has been putting to use in all areas of his life.
He serves as a One Health Central and Eastern Africa (OHCEA) Cadre in Rwanda where he helps mobilize and train students about the One Health Concept (Animal, Human, and Environmental Health linkage) as applied to communities in solving issues related to zoonotic diseases transmission and prevention. Mapendo is currently pursuing his master's in Biodiversity Conservation and Natural Resources Management at the University of Rwanda.
Prior TN Steering Committee Members
Lisa Anderson, President, American University in Cairo (Egypt)
Ernest Aryeetey, Vice Chancellor, University of Ghana (Ghana)
Muhammad Asghar, National University of Sciences and Technology (Pakistan)
Lawrence Bacow, President, Tufts University (United States)
Scott Cowen, President, Tulane University (United States)
John DeGioia, President, Georgetown University (United States)
Juan Ramón de la Fuente, President, International Association of Universities
Mark Gearan, President, Hobart and William Smith Colleges (United States)
Brenda Gourley, Vice-Chancellor, The Open University (United Kingdom)
Mónica Jiménez de la Jara, President, Catholic University of Temuco (Chile)
Shamsh Kassim-Lakha, Founding President, Aga Khan University (Pakistan)
José Ignacio Moreno León, Rector, Universidad Metropolitana (Venezuela)
Goolam Mohamedbhai, Secretary-General, Association of African Universities
Olive Mugenda, Vice-Chancellor, Kenyatta University (Kenya)
Sari Nusseibeh, President, Al-Quds University (Palestine)
Jan Reid, Vice-Chancellor, University of Western Sydney (Australia)
José María Sanz Martínez, Rector, Universidad Autónoma de Madrid (Spain)
Sharifah Hapsah Shahabudin, Vice-Chancellor, Universiti Kebangsaan Malaysia
Jerome Slamat, Director, South African Higher Education Community Engagement Forum
Tim Tong, President, Hong Kong Polytechnic University (Hong Kong)
John Wood, Secretary General, Association of Commonwealth Universities
Rafael Velasco, Rector, Universidad Católica de Córdoba (Argentina)