Haifa University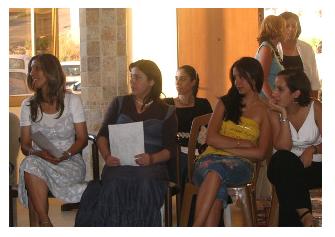 "The Women Legal Leaders & The Legal Feminism Clinic" Program and Model is a unique cooperation between the Haifa University Faculty of Law and "Itach-Maaki Women Lawyers for Social Justice" together with other partners in Israeli civil society and the mainstream public. This cooperation has created one of the most innovative and challenging models in legal education in Israel, as well as in the feminist movement and in Israeli civil society. The program's vision is to promote access to justice for women from disadvantaged communities and marginalized individuals (resulting from poverty, gender based violence, ethnicity, nationality, etc.) in Israel, as well as to challenge the existing power structure in the legal world.
The Program is funded mainly by the Dafna Izraeli Foundation, The Swiss Embassy in Tel Aviv, the National Council for Jewish Women, the Academy-Community Partnership for Social Change, the Surgir Fund and the Abraham Foundation.
The program aspires to expose Jewish and Arab law students at Haifa University to women's struggles and strengths, and to the power of the law in the process of social change. Along with the law students, a group of Arab and Jewish women from marginalized communities go through an empowerment process as they are trained to be Legal Leaders whose voices will be heard in the public spheres and who are committed to issues of gender and status shared by all marginalized Israeli women.
By pairing together women leaders with law students, the program's participants act together in designing and implementing seed projects to enable marginalized voices of women and disempowered communities to be heard and seen by decision-makers, the legal system, courts, media, the general public and more. The model, co-coordinated by a Jewish attorney and an Arab-Druze psychologist, equips a multi-cultural group of women activists and law students with effective social change tools and guides them in their quest for long-term social change.

In its past four years of activity the program has had an impact on many communities and affected the lives of many women through the activity of ten seed projects that were initiated and incubated in the program.
The seed projects are:
Russian immigrant women in prostitution that are in rehabilitation;
Arab women victims of murder (known as Honor Crime Killings);
Druze-Arab women facing divorce;
Single Arab women over 30;
Arab women over 30 seeking higher education; and other issues, addressed by the seed-projects.
Personnel:

Dana Myrtenbaum is an Israeli feminist and human rights lawyer and activist working for the promotion of women's rights and peace in Israel. The Program initiator and facilitator. Contact Dana: mobile phone: 972-50-7953900 or email dana.myrternbaum@gmail.com
Noor (Odette) Falah is an Arab-Druze born in Jerusalem in 1970. Noor is a psychlogist certified by the Israeli Psychologist Assosiation, a professional, experienced group facilitator and a social feminist activist for many years. Email noorfalah24@gmail.com
Ronit Haramati Alpern is the manager of the legal clinics in Haifa university. Email alpernro@research.haifa.ac.il
Revital Kishinevsky is the program's TA and a feminist activist at Isha L'Isha—Haifa Feminist Center. Revital is a young lawyer and a student at the Haifa University Law Faculty masters program (LLM). Email revital.kishinevsky@gmail.com
Dr. Sagit Mor from The Haifa University Faculty of Law, is teaching the clinical seminar for the students "Legal Feminism and Social Change." Email smor@univ.haifa.ac.il
To learn more, please visit the program's website>>