In collaboration with YEPI partners and experts in disruptive pedagogies at Universidad Veracruzana, the Talloires Network invites students at member institutions to apply to be Student Fellows in the Elephant Initiative: a global initiative focused on transformative leadership.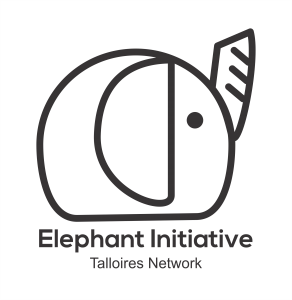 The Elephant Initiative will use the 2017 Talloires Network Leaders' Conference (TNLC) as a platform. Student Fellows will be trained to take on a leadership role at TNLC, as facilitators of an action-planning process that engages attendees from around the world. The planning process will focus on developing strategies for responding to the 2017 TNLC's three calls to action:
Access: The right to education and the responsibility to be socially inclusive and to promote quality education for all
Leadership: The right to leadership opportunities and economic mobility and the responsibility to create prosperous communities and societies.
Livelihoods: The right to a livelihood and the responsibility to prepare people for entrepreneurship and employment, and to contribute to economic development.
Student Fellows should be current students at TN member institutions, natural leaders with entrepreneurial spirit, and interested in taking innovative approaches to exploring the above challenges. They should be able to commit to approximately 4 hours of virtual work each week from April — June 2017, to attend TNLC at Universidad Veracruzana in Mexico from June 19 – June 24, and to give feedback and share reflections in July 2017.
WANT TO LEARN MORE? READ BELOW:
Why the "Elephant Initiative"?
It turns out that elephants have a few things to teach humans when it comes to leadership: collaboration and social responsibility, to name only a few. It is the initiative's aim to model the elephant example of leadership and to further encourage those same leadership qualities in Student Fellows.
What will Student Fellows do?
Selected Student Fellows will:
Join a global network of student leaders who will collaborate virtually and in-person
Explore opportunities for transforming higher education in their own contexts
Attend the Talloires Network Leaders' Conference in Veracruz Mexico, June 19-24 2017
Receive an in-person training from UV YEPI partners on June 19 & 20
Contribute to plenaries and breakout sessions during TNLC.
Synthesize input from sessions and further develop strategies and proposals for action.
What benefits do Fellows get?
Public recognition as a Student Fellow on TN and Elephant Initiative platforms
Opportunity to publish reflections that will be disseminated globally
Direct working relationship with mentors in higher education
Specialized training in leadership and disruptive pedagogies
A scholarship to attend TNLC 2017 in Veracruz, Mexico (covers travel, lodging, meals)
Student Fellows Certification of Excellence in Civic Engagement
What are the qualifications for Student Fellow applicants?
Be currently enrolled students of a TN member institution
Demonstrate upper-intermediate English level (B2 or equivalent)
Be willing to work on a flexible schedule
Be able to collaborate virtually, using platforms and other technology
Demonstrate active involvement in his/her/their communities
Demonstrate communication, leadership, creativity, and innovation skills; possess a global perspective.
Be eager to take on new challenges!
How can interested students apply?
Interested students must submit the following materials:
CV or resume
Statement of purpose: Why do you want to be a part of this initiative? What makes you a good candidate? What experiences, skills, and interests will you bring to the group?
Proof of mastery of the English language
2-minute video** in which the candidate demonstrates his or her leadership, communication skills, and creativity, as well as his/her understanding some of how their current work and interests relate to TNLC's 3 calls to action (listed above):
**Please note that videos need not be technically a complicated — a video made with your phone will suffice! If you are a student applicant who anticipates difficulty submitting a video, please write to us at elephantinitiative@gmail.com and we will work with you to find an alternative option.
How and when should applicants submit materials?
Documentation should be sent as a single PDF file to elephantinitiative@gmail.com.
Deadline for applications is March 20, 2017, 5:59 AM. GMT.
Videos may be uploaded to the participants' own channel (e.g. YouTube) and sent via emailed link no later than the due date mentioned above.
Have questions? Email us! elephantinitiative@gmail.com.