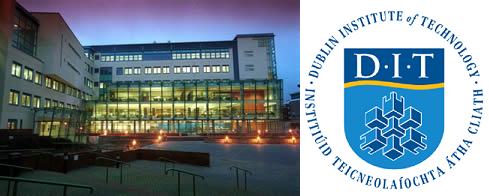 The Dublin Institute of Technology was established as an autonomous institution under the DIT Act in 1992, but its origins go back to 1887 and the establishment of technical education in Ireland. It now enrolls over 20,000 students. DIT is committed to "the provision of teaching, research, development and consultancy services for industry and society, with due regard to the technological, commercial, social and cultural needs of the community it serves." DIT's website>>
Community Links Programme
DIT's commitment to community engagement is primarily met by the Community Links Programme, established in 1996 by DIT lecturer Dr. Tommy Cooke. The Community Links Programme works with individuals and communities to support them to reach their full educational potential. Community Links works in inner city Dublin, other parts of Ireland, and Belarus, and focuses on several programs described below. Learn more>>

Pathways Through Education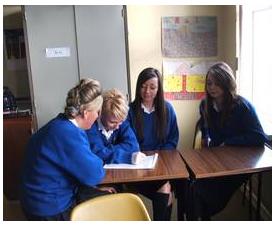 Pathways is an innovative self-esteem enhancement program for adolescents in two Dublin inner-city secondary schools. Since 1997 the program has used experiential group-based learning with a therapeutic perspective, backed up by a counselling service, to help raise self-awareness and self-confidence in over 300 students yearly. Learn more>>
Digital Community Programme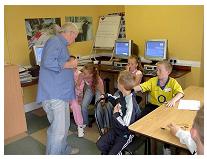 The Digital Community Programme has brought computer labs into twenty five Dublin inner-city flat complexes, and continues to train the residents of these socio-economically disadvantaged communities in skills that will help them to bridge the 'digital divide' in the future.
Students Learning With Communities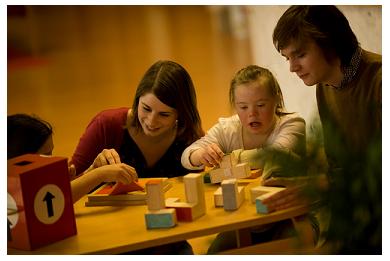 Students Learning With Communities supports staff and students engaging in community-based learning and research (or service-learning), and builds links with communities. DIT staff and/or students work with community partners to develop real-life projects for mutual benefit, students being assessed as part of their coursework.
DIT Access Service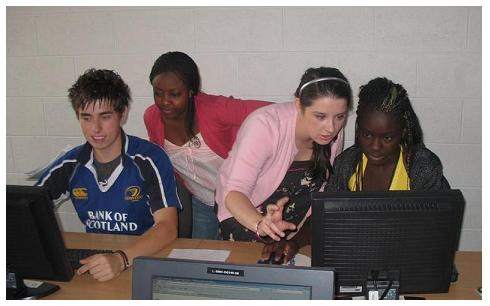 The DIT Access Service was established in 1999 to assist individuals and communities in overcoming socioeconomic barriers to accessing higher education, recognizing the role of higher education in providing benefits to individuals and communities. Learn more
Ballymun Music Programme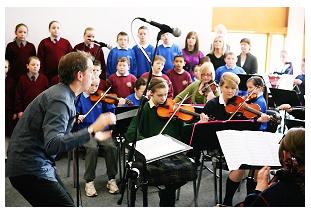 Through recorder classes, string groups, brass, wind and blues bands the Music Programme provides a musical pathway for the children of Ballymun, a socioeconomically disadvantaged area of Dublin, from beginners through to Leaving Certificate music and third level music studies. Learn more>>
The Mature Student Access Course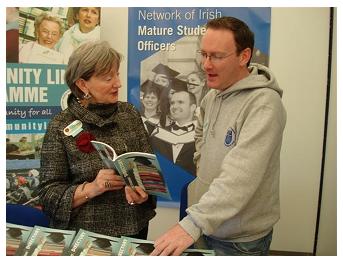 The Mature Student Access Course is a one year course at DIT designed for Mature Students (22 years or older) from areas and communities without a strong tradition of participation in third level education. Successful participants are then eligible to enter undergraduate courses at DIT. Learn more>>