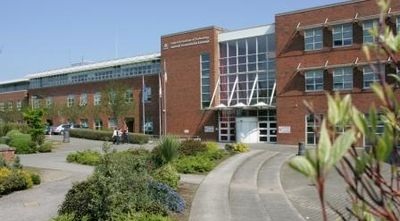 Limerick Institute of Technology is a multi-campus higher education institution based in Limerick, Ireland. LIT began as Limerick Technical College in 1975 and achieved institute of technology status in 1997. LIT is committed to promoting social inclusiveness and equitable access to and participation in higher education for all members of society. LIT>>
Guided Initiative in Voluntary Engagement (GIVE)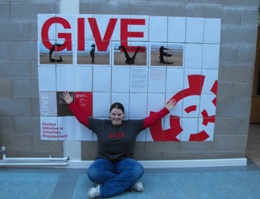 LIT's commitment to Active Learning and Active Citizenship is encompassed in its GIVE programme which encourages students to engage in a wide range of voluntary activities. In return, the Access Service provides training and assists the volunteers in developing new skills in the areas of leadership and communications. The GIVE programme benefits both the community and the volunteers by combing a service experience with a learning and development experience. GIVE volunteers bring their enthusiasm, skills and abilities to their roles and are challenged to broaden their horizons and share their own experiences with the people they encounter as they volunteer.
Go4IT Programme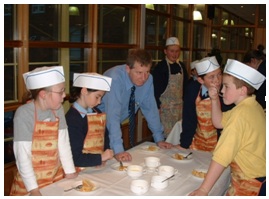 Delivered in partnership with St Munchin's Family Resource Centre, the Go4IT Programme targets children with academic potential from 'at risk' communities and backgrounds where there is little or no tradition of third-level education. The aim of the programme is to positively inspire, challenge and assist these children in their academic and personal development as well as social integration skills. The Go4IT Programme has been created in such a way that it engages with the participants from their final year in primary school (6th class) right through their secondary schooling providing them with support and assistance. A key part of the Go4IT Programme is the involvement of the children's families, each of whom also visit LIT during their child's first year in the programme. Learn more>>
Enterprise Challenge Project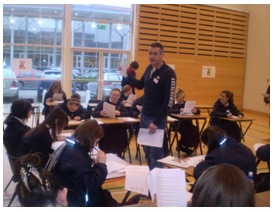 The Enterprise Challenge Project targeted 100 young people from four secondary schools in Limerick. The project was designed to immerse the students in a dynamic and innovative enterprise programme which would help them to set realistic goals and which would encourage them to realise their full potential. Students learnt how to make informed choices about their future education, careers, budgets and other personal economic decisions. The students also took part in a series of workshops focusing on topics such as interview skills, personal development, communication and exploring employment and college opportunities. Learn more>>

Skills @ Work Programme
LIT has partnered with Business in the Community Ireland (BITCI), which aims to encourage corporate Ireland to increase the quality and extent of its contribution to social and economic regeneration by making corporate social responsibility an essential part of strategic business planning. LIT works with BITCI to deliver the Skills @ Work Programme, which seeks to positively impact on educational inclusion and address key issues in areas of educational disadvantage in Ireland. The programme does this by matching one school with a large local business. Participants are provided with workshops on how to write a CV, interview skills, taking part in a mock interview and team building exercises. Learn more>>
Active Learning for Adolescents (ALFA)
The Active Learning for Adolescents (ALFA) Project serves east County Clare and provides three years full-time education for 13-16 year olds who have dropped out of formal state education through the provision of 30 FETAC Level 4 awards. ALFA's active learning approach means students become actively engaged in their own learning process through conceptual and hands-on projects. LIT is involved with ALFA through the provision of several courses on its own campus, including an IT module.