First Place, receiving $7,500:
Community Engagement Programs, Universidad Veracruzana (Mexico)

Universidad Veracruzana (UV) believes that higher education can play a key role in promoting local empowerment for self-sustained development and that community engagement contributes to the delivery of both the main academic functions and to development on a local, state, national and international level, in order to contribute to the construction of a better society and the conservation of the environment. In 1993, UV created a social outreach program called University Social Service Brigades (BUSS in Spanish). BUSS was a novel approach to the traditional compulsory social service that Mexican students must complete before graduation, where UV students carry out community work in the most impoverished and marginalized rural, urban and indigenous communities in the state of Veracruz. In 2000, the "University Houses" program was established to create permanent infrastructure for the ongoing engagement work in communities. In 2001, the first house was inaugurated, and UV now has 8 houses in operation, which are invaluable spaces for university researchers, students, and the local community members.
The Community Engagement Programs at UV aim to improve the professional preparation of students, enrich educational programs, and enhance the social relevance of the university. UV has introduced an integral and flexible educational model which aims to produce graduates who are socially responsible and aware with relevant occupational skills. UV believes that in order to promote relevant knowledge for students and graduates, they must deal with issues relating to concrete problems of specific regions and communities. Students from every discipline have the opportunity to apply their theoretical knowledge and gain real life practical experience, available on the community outreach programs at UV Houses and in many disadvantaged communities. Learn more>>
Second Place, receiving $5,000:
Student RAG Community Service (SRCS), North West University (South Africa)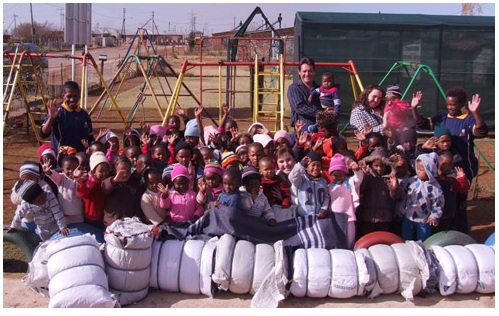 SRCS is a registered non-profit organization based at the NWU Potchefstroom campus. SRCS was founded in 1977, and it remains a completely student-run program, from management to project leaders. About 66% of SRCS projects are orientated towards community development while 33% focus on community service. Many of the community development programs involve long-term community partnerships. SRCS is active on a weekly basis in Potchefstroom and its surroundings with the aim of addressing the most pressing community needs.
SRCS focuses on four main areas:
Early Childhood Development – SRCS runs Pre-Schools and Day care Centres focusing on enhancing children's creativity, motor skills, and school readiness, as well as running teacher workshops.
Child and Youth Development – These projects work with primary and secondary schools and focus on leadership development, sports, tutoring and personal development.
Vulnerable Youth and Adults – These programs focus on the elderly, people with disabilities, and the unemployed.
Outreach Programs – SRCS runs a feeding program, homes for street children, disaster management and prevention, and fundraising for charitable organizations.
Third Place, receiving $2,500:
PolyU has a Heart – Community Service Learning Program in Sham Shui Po, The Hong Kong Polytechnic University (China)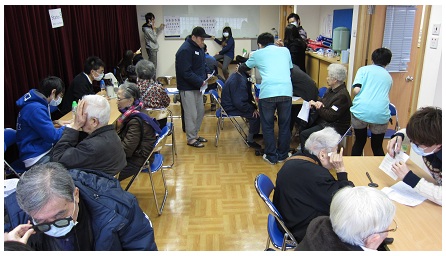 PolyU Has a Heart is a university-wide project coordinated by the Student Affairs Office (SAO), involving over 15 academic departments and 20 NGOs working with underserved populations in an impoverished local district, Sham Shui Po. Launched in 2009, the program aims to provide integrated services to promote the physical and psychological wellbeing of disadvantaged people in the community, including elderly, new arrivals, single parent families, and disabled people. Through serving others, students develop positive attitudes in life and are nurtured to become responsible citizens.
Program service projects have focused on four main areas:
Health – Students from the health disciplines offered basic health screenings and rehabilitation care for the residents of the district.
Poverty – Sham Shui Po is the poorest district of Hong Kong. The Program provides after-school care for low-income families and new immigrants. In addition, students from building-related disciplines and the School of Design help find ways to improve their living environment.
Technology & Education – Students from IT and language disciplines enhance the technology and education of the district by teaching IT to the elderly, introducing Chinese and Chinese culture to South Asian immigrants, and designing multi-media educational materials.
Social Integration – There are many single elders living in the district. The Program organizes home visits to bring care and love for the elderly residents, and mental health festival to enhance the mental health awareness of the public.
Honorable Mention
Brown Refugee Youth Tutoring and Enrichment (BRYTE), Brown University (USA)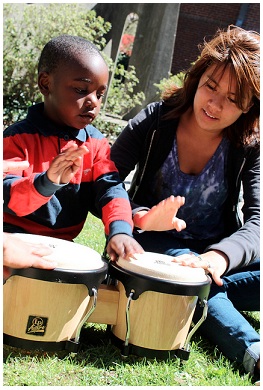 BRYTE was founded in 2006, in partnership with the International Institute of Rhode Island (IIRI), Rhode Island's Refugee Resettlement Agency. While IIRI provided key resources to refugee adults, BRYTE sought to strengthen and expand support for newly arrived refugee youth by building literacy skills and enhancing English acquisition.
BRYTE's 120 student volunteers spend three hours each week providing one-on-one in home tutoring. This in home model fosters strong and stable relationships that enhance opportunities for refugee students to succeed in school and also promotes cross-cultural exchange. BRYTE's success stems from its close partnerships with IIRI, Providence Public Schools, Brown's Swearer Center for Public Service and refugee parents. BRYTE empowers refugee youth to overcome academic and social obstacles during a critical time of transition. Learn more>>


Undergraduate Semester in Dialogue, Simon Fraser University (Canada)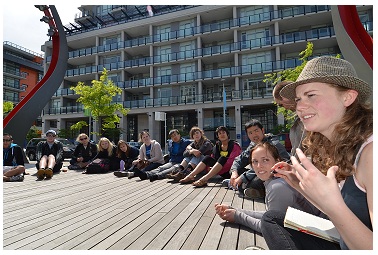 The Semester in Dialogue was established in 2002 by Mark Winston, a senior faculty member intrigued by the idea of an intensive cohort program that uses dialogue and experiential learning to enhance student engagement with community. Each semester focuses on a different issue of importance to local communities, such as food security, housing, health care ethics, greening initiatives, and enhancing citizenship. These issues are identified in advance through extensive consultations with government, non-profit organizations, businesses, First Nations, academic colleagues, artists, journalists and others. Twenty students from diverse departments are selected for each full-time, 15-credit term. Applicants are selected based on disciplinary and experiential breadth, motivation, community engagement, and accomplishments in addition to academic achievement.
Each semester the cohort of students participate in developing their own original and intensive learning experience. Students forge strong links with the community by engaging with thought leaders from a variety of backgrounds and perspectives. The knowledge gained from these encounters is applied to real-world assignments of the students' choosing to help address issues of community importance. Examples of assignments include hosting dialogues to bridge gaps in understanding among stakeholders, performing research on behalf of partner organizations, and submitting opinion pieces to major print and online media sources. Through the Semester in Dialogue, students learn a lifelong ethic of community engagement that long after graduation continues to produce a tremendous civic impact for the myriad of complex problems facing contemporary society. Learn more>>
UTS Shopfront, University of Technology, Sydney (Australia)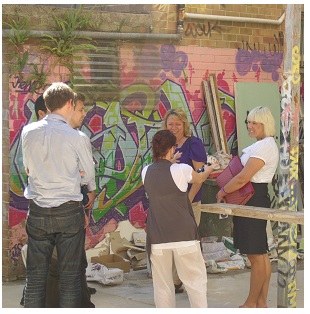 UTS Shopfront is a unique university-wide program that acts as a gateway for community access to the University. It is founded on a dual commitment to address the needs of the community and to provide an innovative and practical approach to learning. It links disadvantaged and under-resourced community groups to university skills, resources and professional expertise. Access to all seven UTS faculties facilitates interaction with educational services that community groups might not otherwise experience. This in turn allows projects and research to proceed through to completion with multiple benefits to all participants.
Established in 1996, UTS Shopfront is now a fully integrated community engagement program at UTS that has been embedded in existing courses and academic research activities across the University. Academically rigorous projects are initiated by the community and undertaken by students through subjects supervised by academics. Projects can range from large, multi-disciplinary undertakings involving several subjects over a number of semesters to small projects that might involve one or two students. Over 600 community-initiated and student-run projects have been completed. Learn more>>