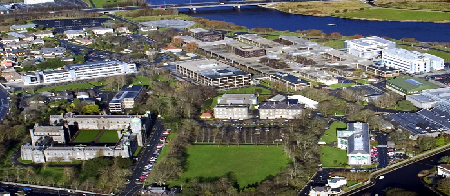 Established in 1845 as Queen's College Galway, NUI Galway is one of Ireland's foremost centres of academic excellence. NUI Galway's close proximity to the Connemara Gaeltacht, the largest Irish-speaking area in the country, provides a unique dimension to the campus. The regular use of the Irish language is an established part of social and academic life, while the city and university reflect the rich cultural ambience of a bilingual environment.  NUI Galway's website>>
Community Knowledge Initiative
The Community Knowledge Initiative at NUI Galway supports and promotes the ethos of civic engagement among students, staff and the wider community.  Through partnerships with community groups and organisations, the CKI helps the University share with, and learn from, civil society.  Whether supporting volunteering among students, integrating community into teaching or researching social needs – the aim is to reinvigorate the civic mission of higher education in Ireland by engaging with the wider community.  CKI home page>>
Research on Civic Engagement and Higher Education
NUI Galway, with the support of CKI, seeks to initiate debate and ascertain the role of universities in issues such as international development, social change and capacity building within communities.  Research projects often address societal, civic, social justice, human rights and community issues reinforcing the University's commitment to community and civic engagement.
Community Awareness Initiatives Responsibly-Directed by Engineers (CAIRDE)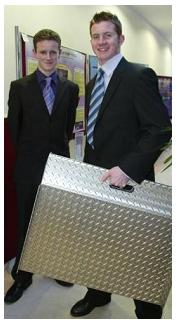 (CAIRDE) is a service-learning program where all third-year Mechanical and Biomedical Engineering students apply academic knowledge and skills to address genuine community needs. Established in 2003 by Professor Abhay Pandit, it became an embedded part of the undergraduate Mechanical, Biomedical, and Electrical Engineering programs as part of a required module that previously had been solely lecture-based. The emphasis is on interacting directly with intended beneficiaries of projects. It remains the only service learning engineering program in Ireland.