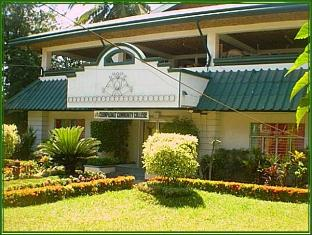 Being part of a broader higher education network both nationally and internationally, the Notre Dame Marble University's civic engagement is guided by Catholic principles and values. Inspired by the ideals of St. Marcellin Champagnat, the founder of the Marist Brothers Congregation, civic engagement activities at the university are informed by the institution's four core values: excellence, integrity, creativity and innovation, and total responsibility. NDMU's website>>
Education Programs: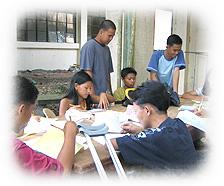 NDMU has implemented and developed a range of innovative programs that increase access to education of out-of-school youth and adults. These programs include Alternative Home Education Agenda for Development (AHEAD), an in-home schooling project which increases the accessibility and equity of basic education, and Alternative Learning System (ALS) for the Post-Conflict Areas in the Autonomous Region of Muslim Mindanao. Read more about these programs>>
Institutional Profile: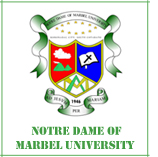 "Notre Dame of Marbel University defines civic engagement or 'community extension service' within the context of its vision, which is 'building a progressive, healthy, educated, and empowered community'. Civic engagement takes the form of community-based projects designed around an integrated framework that aims to alleviate poverty and improve the quality of life of the target beneficiaries." Read more of NDMU's Institutional Profile>>
Champagnat Community College
The Champagnat Community College is NDMU's community extension unit, which is charged with reaching out and making its resources readily available to local communities. In this way, NDMU not only provides formal education to students, but also extends non-formal education to the marginalized poor and the less privileged sectors of the community. Read more>>
Project AHEAD
Project AHEAD allows out-of-school youth to study at their own time and pace, and their regular physical presence is not required in school. Besides opening the doors of education to wider and more diverse social classes, project AHEAD provides greater access to education for those who are constrained from going back to school due to poverty, chronic illness, or age.