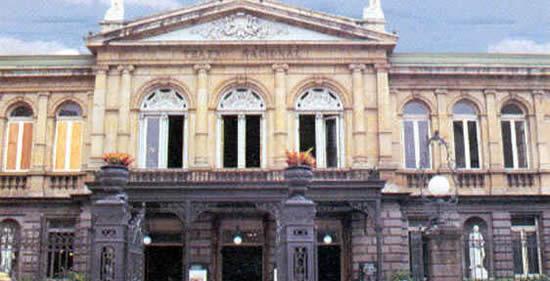 The Universidad de Costa Rica (UCR) is the oldest, largest, and most prestigious public university in Costa Rica. Approximately 39,000 students attend UCR throughout the year. The first institution of higher education in Costa Rica was the University of St. Thomas, established in 1843. Closed in 1888, its schools of law, agronomy, fine arts, and pharmacy operated independently, until in 1940, they re-united to establish the modern University of Costa Rica. UCR is divided into six major academic areas: Agricultural Sciences, Arts and Letters, Basic Sciences, Engineering, and Health and Social Sciences. The University defines itself as a humanistic institution, considering technocratic forms of government as being against democracy; thus social work and research extension activities are encouraged. UCR's website>>
Vice-Rector for Social Action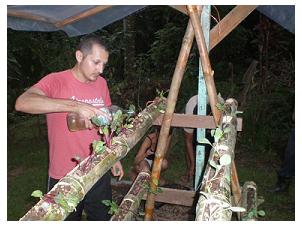 The Vice-Rector for Social Action links the University and society, using academic abilities to serve the community and improve the quality of life. This interaction and dialogue will build knowledge, understanding, and will thereby enrich work at the university. Social Action allows the university to gain knowledge through direct contact and interaction with society.
The Vice-Rector for Social Action is also committed to enhancing the cultural and artistic components of the institution, providing an area for the revitalization of the cultural heritage of Costa Rica. He promotes, coordinates, implements, and oversees artistic and cultural projects at the university. About 60 projects are undertaken annually. Additionally, the Cultural Section of the university organizes dance performances and theatre and film exhibitions for the wider community.
Furthermore, through educational activities, extension teaching works to transfer the university's academic abilities to the external community. UCR's Educational Outreach program provides specialized consulting, technical, and laboratory services targeted to specific sectors in society in order to enhance the development of the country as a whole. Learn more>>
Program of Comprehensive Health Care (PAIS)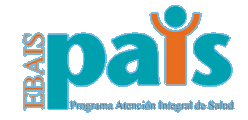 In 1997 the University of Costa Rica (UCR), the Costa Rican Social Security and the Ministry of Health signed an agreement for UCR to develop a comprehensive health care model. The services provided include preventative care and promoting health through child growth and development monitoring, newborn care, vaccinations, reproductive health and family planning, and health education. The program also offers activities for health recovery, including care for hypertension and diabetes, wounds and ulcers, some emergencies, lab and drug delivery, and basic dental care.
The program works to organize health care services for the local population, articulate the academic practice at the University of Costa Rica within the model of comprehensive health care, and optimize the use of resources to produce maximum productivity in health services.

The Program of Comprehensive Health Care is governed under the following principles: Comprehensive health care, Equity, Universality, Solidarity, Quality, Social participation, Transparency, Democratization of knowledge, Academy, Human rights approach, and Participatory Management. Learn more>>
Volunteering at the University of Costa Rica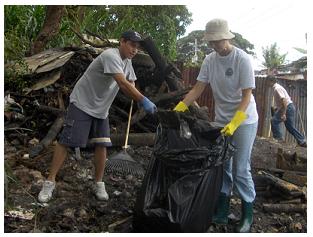 Within the tradition of comprehensive education and humanity at UCR, and in an effort to achieve greater and more effective links to the national community, the university has initiated a Volunteer Program. This program is an everyday option for the university community, serving as a means to solve specific problems and situations. It is an initiative that allows students to serve during their leisure time, while exposing them to community, regional and national issues and providing practical solutions through a sensitive lens. Through the projects, the students will contribute their labor in exchange for a formative experience that will allow them to grow as human beings as well as professionals. Participants do not receive academic recognition, as the program is not mandatory, but is meant to be voluntary and enhance the good of the community at large. Learn more>>