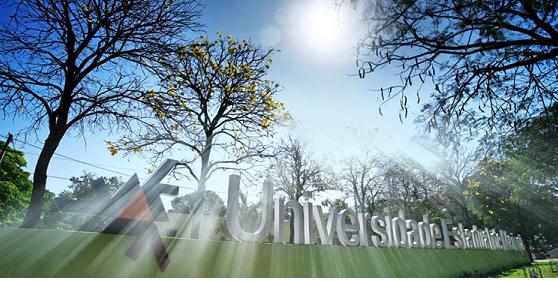 The Universidade Estadual de Maringá (State University of Maringá) is a public university located in the Northwest Paraná, Brazil. It has a main campus in Maringá, as well as other campuses and facilities in nearby towns. UEM was established in 1970 and gained official recognition in 1976. UEM currently offers 52 undergraduate programs, 28 masters and 12 doctoral programs. The university is committed to engaging with the community through a variety of extension projects, with interventions in health, in civic participation, and in recreational and cultural activities. Universidade Estadual de Maringá's website>>
Department of Extension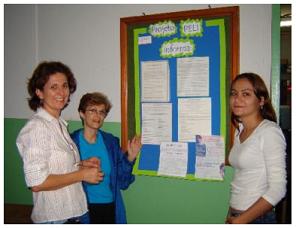 UEM maintains a wide variety of extension activities to serve the community. The university maintains a network of laboratories and a Poison Control Center that serve the community. UEM also offers free legal and medical help to the needy of the District of Maringa, in addition to technical courses in music and foreign languages for community members. UEM runs an Early Childhood Center and a College of Educational Application. Learn more>>
Training of farmers, students and technicians in agricultural sciences and maintenance of agricultural machinery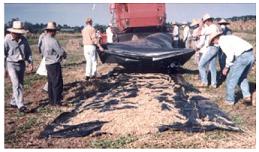 The proper maintenance of tractors, agricultural machinery and implements is of fundamental importance for the development of an agricultural region like Paraná. So in 1992, the Universidade Estadual de Maringá developed this project that aims to provide information through lectures, field days and theoretical and practical courses to train farmers, students and professionals in agricultural sciences and maintenance of farm equipment. Through technological innovations, using computers and electronics farm machinery, UEM steadily improved the Training Center located at UEM's experimental farm, equipping with new instruments and adapting to new facilities in order to adequately serve the community. The results of training over 1,100 farmers showed that tractors, agricultural machines and implements have less wear, longer life, and lower rates of breaking down, thus increasing productivity.
Cytogenetics Clinic, Biological Sciences Center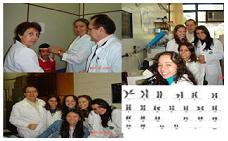 The goal of the Cytogenetics Clinic is to offer patients and family members examination of their genetic karyotypes to diagnose genetic disorders, and to provide information (genetic counseling) regarding the prevention and recurrence of chromosomal abnormalities diagnosed. Besides providing service to the community, the project provides intensive academic experience for students enrolled in the life sciences, pharmacy, and medicine.
Health information in Maringá: Health Science Center – Department of Nursing
This project aims at the integration of the Nursing Department with the City Department of Health / Health Information Center. This integration occurs through the participation of teachers and students in the activities performed in these institutions. The student interns, under supervision, monitor activities performed by the Regional Committee for the Prevention of Infant Mortality. There are regular meetings to evaluate the progress of these activities, in addition to theoretical study and update on Health Information System. The contribution of this project is the systematic collaboration of the participants in developing activities to improve the information contained in the databases of the National Health System: YES, SIMI, SINASC, SIAB and SISPRENATAL. These databases are an indispensable basis of information on the health conditions in the community.