We are proud to present speakers for the plenary sessions (in alphabetical order). Simultaneous and Dialogue Session speakers can be found here. This page is being updated as speakers are confirmed:
Abdoul Wahab Annou, Lecturer, International Institute for Water and Environmental Engineering (2ie)
Abdoul Wahab Annou is a Lecturer with an MBA in Management Eco-innovation (Université Paris-Dauphine/2iE, France) and a Master's Degree in Innovation and Development of Societies (2iE, Burkina Faso). Abdoul is working closely with incubatees in Burkina Faso to provide managerial services and to coach them in finding legal, financial and technical support. Training students on different aspects of the business plan is also a strong part of his job, as well as sharing an entrepreneurial culture among students.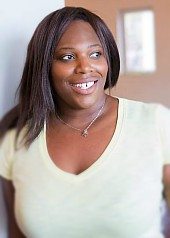 Joyce Achampong, Executive Director, Pivot Global Education
Joyce is the executive consultant and practice leader at Pivot Global Education. She has over 15 years of experience in the higher education sector, most recently in senior management at the Association of Commonwealth Universities (ACU). She has experience in working with senior leadership clients within universities and not-for-profit sectors. A recognised thought leader, she recently co-authored the chapter on Global innovation networks; the anatomy of change, (British Council's Going Global 2015: Connecting cultures, forging futures).
She has led the design, development and delivery of multi-dimensional cross-functional solutions to clients, bringing together strategy, university/community engagement, project and change management, leadership development programmes and organisational development.
Felix Budara Bareeba, College of Agricultural and Environmental Sciences, Makerere University, Uganda
Felix Bareeba has over thirty five years' experience in agricultural development, teaching and training, research, management, agribusiness and consultancy. Prof. Budara has conducted research mainly on evaluation and utilization of tropical feed resources by ruminants and fodder conservation for dry season feeding, and has authored and co-authored over 80 publications on different aspects of animal production, especially in the area of feed resources evaluation, conservation and utilization and livestock farming systems. Having served in various administrative positions in the university and planned and managed various donor-funded projects, Prof. Budara is well versed with establishment and maintenance of both local and international linkage research programs.
Patricio Gabriel Belloy Kauak, Advisor, Center for Entrepreneurial Learning, Universidad Austral de Chile
Patricio Belloy is adjunct professor at the Institute of Economics, Associate Researcher at the Transdisciplinary Center for Environmental Studies (CEAM) and Advisor at the Center for Entrepreneurial Learning (CEM) at Austral University of Chile. He holds a BA in Business Administration from UACh and a M.A. in Global Studies from Leipzig University, Germany. Patricio has been involved in a number of institutional projects related to climate change, renewable energy and local development. As the coordinator of UACh's Master Program in Human Scale Development and Ecological Economics, he has lectured and supervised different courses and theses covering the use of the Human Scale Development Approach for the improvement of quality of life in districts of the region of Los Ríos. Patricio has also worked in private consultancy, specifically in the field of carbon market development. Alongside his experience in academia and the private sector, he worked at the Directorate General for Climate Change from the European Commission.
Lorlene Hoyt, Executive Director, Talloires Network, Tufts University
Dr. Lorlene Hoyt is the Interim Executive Director of the Talloires Network and Associate Research Professor in the Department of Urban and Environmental Policy and Planning at Tufts University. From 2002-2011, Dr. Hoyt was an Assistant then Associate Professor of Urban Planning at the Massachusetts Institute of Technology (M.I.T.) where she founded MIT@Lawrence, an award-winning city-campus partnership with the City of Lawrence, Massachusetts. At Tufts University, she advises graduate theses and teaches graduate seminars. From 2012-2016, she coordinated a research and writing collaboration with university faculty, staff, students and community partners who are leading exemplary university civic engagement programs in seven countries. Their collective work entitled Regional Perspectives on Learning-by-Doing: Stories from Engaged Universities Around the World will be published by Michigan State University Press in 2017.
Roberta S. Jacobson, U.S. Ambassador to Mexico
Roberta S. Jacobson was sworn in as the U.S. Ambassador to Mexico on May 5, 2016. Before then, she served as the Assistant Secretary of State for Western Hemisphere Affairs.  She served as Principal Deputy Assistant Secretary for Western Hemisphere Affairs, with responsibility for regional political and economic issues, management and personnel, and regional security issues.
In addition to her role as Principal Deputy Assistant Secretary, she was the senior coordinator for the Citizen Security initiatives in the Western Hemisphere.  From June 2007 until that date, she was Deputy Assistant Secretary for Canada, Mexico and NAFTA issues in the Bureau.  She served as Director of the Office of Mexican Affairs from December 2002.
Ms. Jacobson holds a Masters of Arts in Law and Diplomacy from the Fletcher School of Law and Diplomacy at Tufts University (1986) and a Bachelor of Arts from Brown University.  She also worked for the United Nations from 1982-1984 in the Center for Social Development and Humanitarian Affairs.  She is the author of several articles, including "The Committee for the Elimination of Discrimination Against Women" in The United Nations and Human Rights (Oxford University Press; 1990) and "Liberation Theology as a Revolutionary Ideology."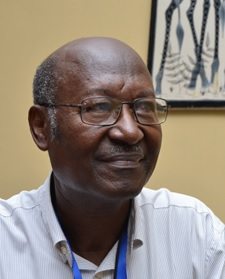 Japhet Killewo, Professor of Epidemiology, Muhimbili University of Health and Allied Sciences, Tanzania
Japhet Killewo is a professor of Epidemiology at the Muhimbili University of Health and Allied Sciences (MUHAS) in Tanzania. He teaches epidemiology and biostatistics to undergraduates and post-graduate students in the university and offers short courses in data management, entrepreneurship, research methodology and monitoring and evaluation to other scholars. He does research on communicable and non-communicable diseases and he was the first in Tanzania to design the largest field study for monitoring HIV infection trends and evaluating the impact of HIV interventions in one of the twenty or so regions of Tanzania. Japhet has been involved in  initiating an urban based health and demographic surveillance system in Tanzania where more than 100,000 residents of all ages are being tracked for in- and out-migration, vital events, socio-economic status and food insecurity issues. Japhet has been a focal person (human health) for Tanzania representing One Health Central and Eastern Africa (OHCEA). Japhet has been published widely in local as well as international journals and has written chapters in books and edited a section in the International Encyclopaedia of Public Health. He is also the Editor-in-Chief of the derivative volume on Epidemiology and Demography in Public Health and has more than 80 published articles in journals to his credit.
Nico Koopman, Vice Rector for Social Impact, Transformation, and Personnel, Stellenbosch University
Nico Koopman is Vice Rector for Social Impact, Transformation and Personnel at Stellenbosch University. He was Dean of the Faculty of Theology from 2010 to 2015. He is professor of Systematic Theology and Public Theology at Stellenbosch University. His research focuses on themes like dignity, reconciliation, justice, freedom and equality, as well as the impact of theology and other academic disciplines and institutions on all spheres of society. He is also an ordained pastor of the Uniting Reformed Church in Southern Africa. Since 2008 he is a member of the Council of the University of Stellenbosch. He was founding member and chairperson of the Global Network for Public Theology. During the academic year of September 2007 to June 2008 he was public theologian-in-residence at the Center of Theological Inquiry in Princeton. He plays a leading role in public discourses in the academy, churches, and broader society, both locally and internationally.
Sara Ladrón de Guevara, Rector of Universidad Veracruzana
Sara Ladrón de Guevara is the current Rector of Universidad Veracruzana. She previously served as Provost of Acacemic Affairs at the same institution, between 1997 and 2001. In addition, she was the Director of the Museum of Anthropology of Xalapa between 1995 and 1997, and again between 2005 and 2013.
A scholar with more than 100 national and international publications under her name, Ladron has been a member of the National System of Researchers since 1993. Since 2005, she has served as an external evaluator. In 2007, she received INAH´s Popularization of Science Award to the best publication for her book Hombres y dioses de El Tajín (Men and gods of El Tajín).  She also received the acknowledgment "Mujer Veracruzana 2008" (Veracruz Woman of the Year 2008) from the Legislature and the Government of the State of Veracruz.
Ladrón graduated cum laude from UV with a Bachelor of Arts degree in Anthropology, and a specialization in Archeology. She went on to obtain a Master's degree on Art History from the University of Paris I – Sorbonne and a PhD in Anthropology with an honorable mention from the National Autonomous University of Mexico (UNAM).
Arturo Cherbowski Lask, Director General of Universia México

Arturo Cherbowski Lask has been Director General of Universia México since 2007, the largest university collaboration network in Mexico and Latin America. At the global level, Universia integrates 1,401 universities from 23 countries; in Mexico, it collaborates with 427 higher education institutions, both public and private, representing 90% of the Mexican university community.Since 2011, Arturo has been the Executive Director of Santander Universities in Mexico, an area that supports the development of universities and youth through a value offer that includes entrepreneurship projects, scholarships, internships, collaborative projects, and development of financial products and services for university students. To date, Banco Santander in Mexico, through Universia and Santander Universities, has delivered more than 1,700 million pesos in support to higher education.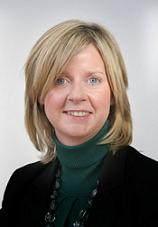 Lorraine McIlrath, CKI Project Coordinator & Academic Staff Developer (Service Learning), National University of Ireland Galway
Lorraine is responsible for developing and supporting the introduction of the service learning component of the Community Knowledge Initiative and management of the overall project.  Prior to her present position she worked at the UNESCO Centre at the University of Ulster (1998 – 2003).  There she embedded service learning as a teaching tool and developed strong relationships with the diverse communities of Northern Ireland, transforming the conflict and working toward democratic peace.  Since joining the National University of Ireland Galway in 2004, using the experience gained though her work in Northern Ireland, she has worked with over 50 academics to develop in excess of 25 service learning modules that connect student learning to communities on the island of Ireland. She also supports student volunteering through the ALIVE programme and finds innovative ways to connect the institution with communities nationally and internationally.  In addition, through Campus Engage, a network to support civic engagement activities in Ireland, she is sharing knowledge and experience gained through coordinating the CKI with colleagues nationally.  Lorraine recently edited the book Higher Education and Civic Engagement: International Perspectives (2007).
Mapendo Mindje, Steering Committee Student Representative, Talloires Network
Mapendo is pursuing his Masters in Biodiversity Conservation and Natural Resources Management at the University of Rwanda. He is seconding as a Teaching Assistant and serves as a program coordinator of level one students in the college of Agriculture, Animal Sciences and Veterinary Medicine at the University of Rwanda.  He also assists in teaching entrepreneurship skills to students, as a trained candidate from Solve the Equation East Africa (SEE-Rwanda) Project and acted as a facilitator in a number of trainings organized by SEE Project. His early passion and collaboration with a number of youth has strengthened his leadership skills. Mapendo co-founded the Problem Solvers Association in his village, where fellow youth gathered to discuss how to improve livelihoods by using one's potential and talent, later use the gained income to create small and medium enterprises. Mapendo's dream is to become a leader who serves his community and helps it to be part of solution generation, but his priority is youths as they induce long term changes.
Phil Mlanda, Co-Founder, paNhari, Zimbabwe
Phil Mlanda is a Technology Development Specialist who focuses in addressing youth unemployment by providing support for entrepreneurial initiatives in Zimbabwe. He is the co-founder of paNhari, an organization that develops youth, mainly university students, into transformational and ethical entrepreneurial leaders and responsible citizens. Through his role in paNhari, Phil has managed the development of a business incubator that houses innovative start-ups geared to address societal challenges and strengthen communities. Over 750 students have graduated from paNhari's university-accredited program. Phil was inspired to work with higher-learning institutions in his country after working with organizations in Washington DC that include Service for Peace, and the Global Peace Foundation. During this time, Phil led projects geared toward using technology for development in marginal communities in the Dominican Republic & Kenya. Phil's professional background as an enterprise software development lead for public and private firms has allowed him to coach paNhari program participants on lean and agile principles in the development of their businesses. Phil holds a Master of Arts Degree in Sustainable Development from the School for International Training in Washington, D.C., and a Bachelor of Science Degree in Computer Science & Statistics from the University of Zimbabwe.
Maryam Mohiuddin Ahmed, Founder and Co-Director, Social Innovation Lab, Pakistan
Maryam Mohiuddin Ahmed is the Founder and Co-Director of the Social Innovation Lab,which hosts Pakistan's first social enterprise incubator called 'The Hatchery'. The SIL functions as a hub for Social Innovation in Pakistan and beyond, with a unique Community Engagement wing that combines sustainable development with concepts such as human centered design and appropriate technology. Combining this with Consultancy and Research wings, SIL serves as a one-of-kind bridge between academia and the field. SIL expanded operations globally in 2015 by launching a joint-venture company with its partner, UpEffect, in London called 'InnHive'.Maryam is also a founding partner at 'Daftarkhwan', a unique co-working and community space in the heart of Lahore that brings together innovators and change makers under the same roof. She also previously co-founded 'Literaty Pakistan', a magazine and platform aimed at cultural revival by bringing Pakistani youth towards social enterprise; was a Pakistan Fellow with Acumen, a global impact investment fund with operations in Africa, Latin America and Asia; and serves as the Vice Secretary-General of the International Muslim Jewish Conference, a Vienna-based not-for-profit that brings together young Muslim and Jewish leaders from all over the world to create a more tolerant, harmonious world. Maryam holds B.A & LL.B. degrees from the Lahore University of Management Sciences and an LL.M. degree with a specialisation in International Law from the University of California, Berkeley.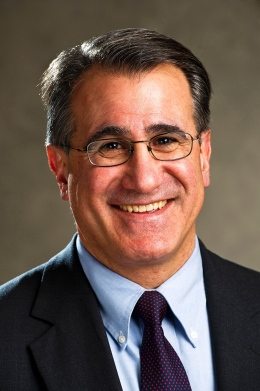 Anthony Monaco, President, Tufts University
Anthony P. Monaco became the thirteenth president of Tufts University on August 1, 2011. A distinguished geneticist, he had served as the pro-vice-chancellor for planning and resources at the University of Oxford since 2007. An accomplished leader, scientist and teacher, he brings to Tufts deep-rooted commitments to academic excellence and inclusion, a global perspective and an understanding of the consequential role that universities have in society.
President Monaco holds faculty appointments as a professor of biology in the School of Arts and Sciences and as a professor of neuroscience at Tufts University School of Medicine.
A native of Wilmington, Delaware, President Monaco received his undergraduate degree from Princeton University in 1981, and his M.D. and Ph.D. through Harvard Medical School's Medical Scientist Training Program, where he specialized in the genetics of neurological disorders. His doctoral research led to a landmark scientific discovery: the gene responsible for X-linked Duchenne and Becker muscular dystrophies.
Andrew Petter, President and Vice-Chancellor of Simon Fraser University, Canada
Professor Andrew Petter is the President and Vice-Chancellor of Simon Fraser University in Canada. A lawyer by training, he also has played a key role in programs fostering dialogue between the community and the university. Since becoming President, Professor Petter has overseen the development and implementation of a Strategic Vision that seeks to distinguish SFU as Canada's Engaged University "defined by its dynamic integration of innovative education, cutting edge research, and far-reaching community engagement." He has worked to make SFU a leader in community engagement, pioneering programs such as SFU Public Square (to foster public dialogue on key public issues), promoting community-based research initiatives such as the Hakai Network (to undertake collaborative research with First Nations in support of environmental and social sustainability), and establishing community engagement centers (to serve as hubs for service learning, community-based research and community programming).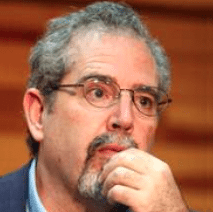 Imanol Ordorika Sacristán, Activist and Professor at National Autonomous University of Mexico 
Dr. Ordorika is a social activist, political leader, academic and intellectual. In the late 80's he initiated and led the University Student Council at the National Autonomous University of Mexico (UNAM), a student organization with political power at the university. As leader of the University Student Council, he faced head-on those in the Mexican government overseeing higher education policy. He was also the founder and a prominent member of the Party of the Democratic Revolution (PRD), one of three major political parties in Mexico, formed after the 1988 electoral fraud in Mexico. He was a fierce supporter of the 2000 PRD presidential candidate but later distanced himself from the party and became a strong critic against electoral policies, corruption, and opportunistic positions political leaders play in elections. He is currently a professor of social sciences and education policy at the UNAM and a contributor for La Jornada and other Mexican media. He is recognized as an expert in higher education policy, his publications include: Universities and the Public Sphere: Knowledge creation and state building in the era of globalization, Hegemony in the age of Knowledge Critical Theories of the State and Contest in Higher Education in the Globalized Era, A decade of International University Rankings: A Critical Perspective from Latin America.
Jorge Sanchez, Head of Technology Transfer Office, Universidad Veracruzana
Jorge has a BA in Business at the Veracruzana university, a Master in Finance from the University of Xalapa and he is currently a student of tech Master's in commercialization of science and technology at the University of Texas at Austin, has specialized in Consultancy for family enterprises and in the generation of business models since 2011. During the last 5 years, he has taught different courses in the School of Business Administration of the University of Xalapa. He has experience in the design and operation of social projects led by students, collaborating with foundations, universities and civil society organizations as Peraj Mexico, A.C. In 2004, he began his career as an entrepreneur in the field of entertainment and food. He is former administrator of the General Directorate Office of Engagement of Universidad Veracruzana, and currently, he is the Head of the Technology Transfer Office of the same institution where he also gives consults on issues on intellectual property protection and commercialization of technology; as well as Co-coordinating the Youth Economic Paticipation Initiative (YEPI). 
Andrew Seligsohn, President of Campus Compact
Andrew J. Seligsohn is president of Campus Compact, a national coalition of 1100 colleges and universities dedicated to the public purposes of higher education. As president, Seligsohn has focused on strengthening Campus Compact's support for deep partnerships between campuses and communities through comprehensive campus planning. He is also leading efforts to expand Campus Compact's professional development and student civic leadership offerings. Before joining Campus Compact in June of 2014, Seligsohn served as Associate Chancellor for Civic Engagement and Strategic Planning at Rutgers University–Camden, where he worked across the campus to develop the university's engagement infrastructure to maximize community impact and student learning. Seligsohn previously served as Director of Civic Engagement Learning in the Pace Center at Princeton University and as a faculty member in the Department of Political Science at Hartwick College. At Hartwick, Seligsohn also served as the elected chair of the faculty. Seligsohn has published articles and chapters on higher education engagement, student political engagement, constitutional law, political theory, and urban politics. Seligsohn is a member of the Policy Council of the Service Year Alliance and the National Advisory Board for the All In Campus Democracy Challenge. Seligsohn holds a Ph.D. in political science from the University of Minnesota and a B.A. in modern intellectual history from Williams College.
Paul Sserumaga, Senior Lecturer, University of Rwanda – Nyagatare
Paul Sserumaga has a Master of Science degree in Food Production Management from the University of Nottingham and a Bachelor of Food Science and Technology degree from Makerere University. He is an employee of the University of Rwanda in the Department of Animal production, teaching animal production and entrepreneurship, and is also the project manager of Solve the Equation East Africa (SEE). Paul's work has concentrated on the animal production industry, producing feed and rearing different species.  This industry contributed highly to his learning of business and business management.
Rajesh Tandon, President, Participatory Research in Asia (PRIA) 
Dr. Rajesh Tandon is an internationally acclaimed leader and practitioner of participatory research and development. He founded the Society for Participatory Research in Asia (PRIA), a voluntary organisation providing support to grass roots initiatives in South Asia, twenty-five years ago, and has been its Chief Functionary since 1982. Dr. Tandon specializes in social and organisational change and has contributed to the enhancement of perspectives and capacities of many voluntary activists and organizations. He has served on numerous government task forces and committees and is the founder of the Board of Directors of World Alliance for Citizen Participation (CIVICUS). He has a Ph.DD from Case Western Reserve University and undergraduate and graduate degrees in electronic engineering and management. He has written a number of articles, books and manuals on Participatory Research and related topics. Recent publications include Citizen Participation and Democratic Governance: In Our Hands; and Participatory Citizenship, Identity, Exclusion, Inclusion. Dr. Tandon is currently the co-chair for the UNESCO Chair on Community Based Research and Social Responsibility in Higher Education.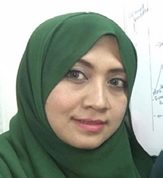 Norngainy Tawil, Deputy Director at Center of Entrepreneurship and SMEs Development, Universiti Kebangsaan Malaysia 
Norngainy Mohd Tawil is the Associate Professor and is currently the Deputy Director at Centre of Entrepreneurship and SMEs Development, Universiti Kebangsaan Malaysia and member of The Association of ASEAN-Japan Entrepreneurship Education (AAJEE). Norngainy obtained her PHD in Property Finance from University of Malaya. By attending Entrepreneurial Courses for MOE-DCU at Dublin City University, Ireland and as a Stanford Faculty Fellow at Stanford Technology Venture Program (STVP), Stanford University, USA, she strengthened her knowledge and capability as an entrepreneurship educator. She coached and mentored start-ups among students and micro entrepreneurs. She was appointed as trainer and assisted in developing modules for entrepreneurship courses at UKM, Social Entrepreneurship for the Institute of Social Malaysia, Young entrepreneurs for SMECorp Malaysia, and the graduate entrepreneurs program for students at HEI. Her research interests are online teaching and learning, entrepreneurship development, and property finance.
Itzcóatl Tonatiuh Bravo Padilla, Rector, Universidad de Guadalajara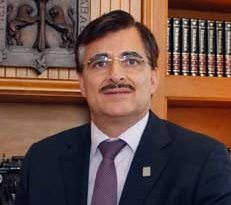 Itzcóatl Tonatiuh Bravo Padilla is an Economist from the University of Guadalajara. He is a full professor at the University Center of Economic and Administrative Sciences of the University of Guadalajara.
At the University of Guadalajara, he served as Executive Vice-Chancellor (2003-2006), as well as Executive Coordinator (1993-1994) and Rector of the University Center for Economic and Administrative Sciences (1998-2003 and 2010-2013). He also held the positions of General Coordinator of University Extension and Director General of Higher Education.
In addition he has been Regidor in the H. Ayuntamiento of Guadalajara (1998) and Federal Deputy in two legislatures (1994-1997 and 2006-2009), in the last of which presided over the Commission of Public Education and Educational Services. On January 31, 2013 was elected by the General University Council to serve as Rector General of the University of Guadalajara between April 1, 2013 and March 31, 2019.
Adam Weinberg, President, Denison University
Adam Weinberg joined Denison University as its 20th president on July 1, 2013. He previously served as president and CEO of World Learning, one of the premier international education, exchange and development organizations. World Learning works with young people from more than 140 countries, helping them develop the ability to address critical global issues.
Previously, he was vice president and dean of the college at Colgate University, where he was a member of the sociology department for more than a decade. At Colgate, he gained national prominence for his work on increasing the level of civic engagement at colleges and universities. He also founded a number of organizations, including the Center for Outreach, Volunteerism, and Education (COVE) and the Partnership for Community Development.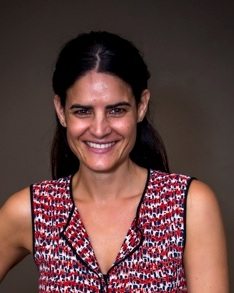 Elli Yiannakaris, Director of the Raymond Ackerman Academy, Graduate School of Business at the University of Cape Town
Elli Yiannakaris is the director of the Raymond Ackerman Academy of Entrepreneurial Development. Elli is responsible for the management of the RAA Cape Town campus, including student selection, curriculum development and design, stakeholder relationships, marketing, incubation support and strategy. In the time she has been director of the RAA she has built a respected and credible program with measurable success. RAA alumni have featured prominently in national entrepreneurship programs and to date, over 75% of RAA Cape Town alumni are contactable and approximately 90% of those are economically active.
Under her leadership the Raymond Ackerman Academy was selected to be part of the Talloires Network Youth Economic Participation Initiative. Experience and areas of Interest: Youth, entrepreneurship education, entrepreneurial mind-sets, inclusive education, livelihoods development, soft skills development, school to career transition.
Yiannakaris holds a honours in Business Science from the University of Cape Town (UCT) and is currently enrolled for a Masters in Commerce at UCT in the field of youth entrepreneurship.