Tuesday, 20 June 2017: "Welcome"
TN Steering Committee Meeting
12:00 – 16:15, Coatepec
Student Orientation
11:45 – 16:00, Hotel Xalapa
All international student delegates required to attend
Welcome and Introductory Toast
18:00 – 20:00, Tlaqná Terrace 

Wednesday, 21 June 2017: "Networking and Learning"
Opening Plenary, Sala Anexa, Tlaqná
09:00
Inauguration Ceremony 
09:30
Miguel Ángel Yunes Linares, Governor of Veracruz
Américo Zúñiga Martínez, Mayor of Xalapa
Sara Ladrón de Guevara, Rector, Universidad Veracruzana, Mexico
Roberta Jacobson, US Ambassador to Mexico
Imanol Ordorika Sacristán, National Autonomous University of Mexico
Anthony Monaco, President, Tufts University, USA
Salvador Malo Álvarez, General Director, Ministry of Education, Mexico
Kimberly Kujinga, Student Fellow, University of Zimbabwe, Zimbabwe
Group photograph will be taken immediately after the opening plenary on the steps of Tlaqná.
10:45 – 11:30 – Networking Break
Higher Education Leaders Plenary: A South-North Dialogue, Sala Anexa, Tlaqná
11:30
Andrew Petter, Simon Fraser University, Canada (moderator)
Sara Ladrón de Guevara, Rector, Universidad Veracruzana, Mexico
Arturo Cherbowski, Executive Director, Santander Universities
Itzcóatl Tonatiuh Bravo Padilla, Rector, Universidad de Guadalajara
Anthony Monaco, President, Tufts University, USA
12:30 – 14:00 – Lunch

Breakout Sessions on sub-themes: Access, Leadership, Livelihoods, at the USBI
14:00
Access:     Salvador Malo, former Vice-Rector of Universidad Nacional Autónoma de México and current General Director, Ministry of Education, Mexico
This session will consider the views, practices, and policies related to access, social inclusion and quality in higher education. The session will begin with an overview of common features in Latin America´s higher education institutions, presenting examples of inequality and gaps in the system, and then describing an integrated approach for social inclusion and quality. This will set the tone for a general discussion and group-work by the participants, designed to bring forward particular examples of ways to reconcile social inclusion and quality as well as to suggest initiatives to attain such goals at the institutional, national and regional levels.
Leadership:  "Progressive Academic Strategies to Strengthen Institutional Leadership and Social Responsibility in Latin American Universities"
Daniela Mariana Gargantini, former Vice- Rector of Universidad Católica de Córdoba, Argentina.
This session will delve into the processes and academic strategies to strengthen institutional leadership and university social responsibility (USR). The session will discuss strategies on how to stimulate social commitment throughout the university to solve important problems in society. Dr. Gargantini will use concrete examples and strategies she developed at the Catholic University of Córdoba and the Experimental Center for Housing to design an academic and institutional policy to promote socially responsible academic and research practices. Lastly, she will discuss university regional networks that are actively working in Latin America and leading this movement to deepen the leadership and social commitment in the training of future young leaders.
Livelihoods: "Learning-By-Doing: Stories from Engaged Universities Around the World," moderated by Derek Barker, (Kettering Foundation, USA).
Presenters explore how universities around the world can mobilize their resources to create more just and prosperous communities, while at the same time educating civic leaders? Regional Perspectives on Learning-by-Doing is a collection of stories from Australia, Egypt, Malaysia, Mexico, Scotland, South Africa, and the United States demonstrating how learning-by-doing elevates students' consciousness and develops their civic capabilities. While dealing creatively with pressing societal challenges, university students and others are learning together how to: operate effectively in high-conflict situations, fashion bold approaches to combating poverty, promote sustainability, elevate public health, organize coalitions for change that bridge social and economic divides, and strengthen democratic decision-making in local communities and higher levels of governance.
Participants: Ernesto Benavides Ornelas (Tecnológico de Monterrey, Mexico), Nelly Corbel (American University of Cairo, Egypt), Hlekani Kabiti (University of Venda, South Africa), Joseph Francis (University of Venda, South Africa), James Koh (International Medical University, Malaysia), Mark Wilson (Auburn University, USA).
15:30 – 16:00 – Networking Break
Breakout Sessions on sub-themes: Access, Leadership, Livelihoods, at the USBI
16:00
Access:     "Opening Doors, Hearts and Arms – Working for Socially Inclusive Higher Education"
Andrew Vann, Vice-Chancellor and President of Charles Sturt University, Australia.
Vice-Chancellor Vann will outline Charles Sturt University's work in servicing rural and remote populations in Australia through distributed campuses and online education. He will also talk about the work that has been done in supporting the Wiradjuri to rebuild their language, culture, and sense of nationhood.  The Wiradjuri are the traditional Aboriginal owners of the lands on which Charles Sturt University was founded and their wisdom has been incorporated into the University's values and curriculum.  CSU has also undertaken an extensive program of cultural competency training for its staff.  CSU has been greatly enriched through this partnership and work which spans overs several decades.
Leadership: "Intercultural Universities in Mexico: Sustainable Livelihoods and Indigenous Leadership"
Gunther Dietz, Research Professor at Universidad Veracruzana, Mexico, and Laura Selene Mateos Cortés, Research Professor of Intercultural Studies, Universidad Veracruzana.
Dr. Dietz and Dr. Cortés will provide a general introduction into Mexican intercultural education and intercultural universities, before analyzing results of an ethnographic research project in collaboration with UVI (Intercultural College) to accompany their teachers, students and alumni in their daily activities as intercultural brokers between academic knowledge and indigenous knowledge, between governmental and civil society organizations as well as between university teaching, research and outreach activities.
Attendees are invited to read about the research of Dr. Dietz and Dr. Cortés here:
– Indigenous Youth Graduating from Intercultural Universities: Capability Building Through Intercultural Higher Education in Veracruz, Mexico.
– Diversity Regimes Beyond Multiculturalism? A Reflexive Ethnography of Intercultural Higher Education in Veracruz, Mexico.
Livelihoods:     "The Right to a Livelihood: Earning a Livelihood through Community Service." This session looks at four case studies from Africa focusing on experiential learning through community engagement and effects on graduate employability and livelihoods.
Presenters: Efiti Filliam (LivingStone International University, Uganda), Elvis Akomoneh (Saint Monica University, Cameroon), Martina Jordaan (University of Pretoria, South Africa), Janice McMillan (University of Cape Town, South Africa), Deborah Nassanga (LivingStone International University, Uganda), Theodore Duxbury (Rhodes University, South Africa), Rwida Matar (Ahfad University for Women, Sudan).
Thursday, 22 June 2017: "Solidarity Building"
Plenary: Impactful entrepreneurial education in higher education
09:30 – 11:00
Introduction by Lorlene Hoyt, Executive Director, Talloires Network.
Joyce Achampong, Director Pivot Global Education Consulting (Moderator)
This plenary will highlight key insights and lessons from Youth Economic Participation Initiative (YEPI). The plenary will focus on eight countries and their emerging collective view regarding the critical success factors for universities to support and enable youth entrepreneurship education as a catalyst for change and as a means for universities to be socially responsive to the growing global youth unemployment crisis.
Presenters: Abdoul Wahab Annou (2iE, Burkina Faso), Phil Mlanda (University of Zimbabwe, Zimbabwe), Patricio Belloy (Universidad Austral de Chile, Chile), Jorge Aburto Sánchez (Universidad Veracruzana, Mexico), Paul Sserumaga (University of Rwanda, Rwanda ), Felix Bareeba (Makarere University, Uganda), Japhet Killewo (Muhimbili University of Health and Allied Sciences, Dar es Salaam, Tanzania), Anie Tawil (Universiti Kebangsaan Malaisia), Maryam Mohiuddin Ahmed (Lahore University of Management Sciences, Pakistan), Elli Yiannakaris (University of Cape Town, South Africa).
11:00 – 11:30 – Networking Break
Breakout Sessions on sub-themes: Access, Leadership, Livelihoods, USBI
11:30 – 13:00
Access:     "Making Higher Education a Pathway to Empowerment and Justice"
Phil Clay, former Chancellor of Massachusetts Institute of Technology and Catherine Odora Hoppers, Chair in Development Education, University of South Africa
Leadership:    "Explorations on Sustainable and Innovative Leadership: MacJannet Prize-Winners in Conversation"
Moderated by Margaret Malone, on behalf of Gateways: International Journal of Community Research and Engagement, University of Technology Sydney, Australia
This break-out session features representatives from six previous winners of the MacJannet Prize for Global Citizenship, guest contributors to a special Talloires Network co-edition of the e-journal Gateways. To mark the launch of this tenth-anniversary volume of Gateways, the authors will share their knowledge and practice, as well as discuss challenges and future goals. Gateways journal is a joint venture between UTS Shopfront Community Program at the University of Technology Sydney and Loyola University Chicago's Centre for Urban Research and Learning.
Presenters: Rebeca Aramburo Hernández (Universidad Veracruzana), Oscar Gabriel Garcia (Universidad de Buenos Aires, Argentina)  Ignacio Irarrázaval (Universidad Católica, Chile), Lisa Andersen (University of Technology Sydney, Australia),  Maryam Huda (Aga Khan University, Pakistan), Houy Siew Chua (International Medical University, Malaysia)
Livelihoods:     "Incubation and Disruptive Pedagogies for Supporting Youth Entrepreneurship and Social Innovation in Higher Education"
The session will present successful ways of supporting the transition of young students into civic leaders and social entrepreneurs through various techniques, including incubation. This panel will be composed of YEPI partners who will draw upon the experiences of their programs. 

Presenters: Abdoul Wahab Annou (Burkina Faso), Sebastian Zuze (Zimbabwe), Mariana Perez (Mexico), Elli Yiannakaris (South Africa), Anie Tawil (Malaysia).
Optional Breakout Session, USBI
13:15 – 14:00 – Knowledge for Change (K4C) & Social Responsibility in Higher Education
Jamie Cassels, President, University of Victoria, Canada & Rajesh Tandon, President, PRIA & Co-Chair, UNESCO Chair in Community Based Research & Social Responsibility in Higher Education
13:00 – 15:00 – Lunch
15:00 – 16:45 – Dialogue Session, Tlaqná Mezzanine 
The dialogue sessions will provide delegates the opportunity to synthesize learnings and takeaways from the conference. Invited session facilitators include:
William Amone, Gulu University
Gene Corbin, Harvard College for Public Service
Yensi Flores, GlowDx, University College Cork, Ireland
Mathew Johnson, Swearer Center, Brown University, USA
Carol Ma, Singapore University of Social Sciences (SIM), Singapore
Pakiname Mamdouh, Ma'An Arab University Alliance for Civic Engagement
Abraham Muñoz Barbosa, Educación Para Compartir
Andrew Seligsohn, Campus Compact, USA
Antoinette Smith-Tolken, Division for Social Impact, Stellenbosch University, South Africa
Rajesh Tandon, Participatory Research in Asia, India
19:00 – 23:00 – Dinner and Cultural Event at the Museum of Anthropology, sponsored by Santander Universidades, Universia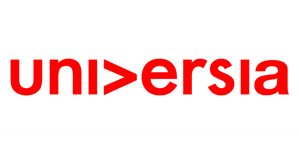 Music by local musicians and Veracruz Ballet Folklorico.
Friday, 23 June 2017: "Deliberation and Strategic Action"
Youth-led Plenary Conversation, Sala Anexa, Tlaqná
10:00
Student Fellows with mentors will facilitate a two-part, interactive session. Fellows will synthesize and share learnings from the previous day's Dialogue Sessions and involve conference attendees in crafting strategies for action. Student Fellows include:
Daniela Acosta De Anda — Tecnológico de Monterrey, Mexico
Faizan Rashid — National University of Science and Technology, School of Mechanical and Manufacturing Engineering, Pakistan
Kimberly Tapiwa Kujinga — University of Zimbabwe, Zimbabwe
Poonnapa Zheng — The Hong Kong Polytechnic University, Hong Kong
Seyma Sevik — Anadolu University, Turkey
Stephen Wamembo — Livingstone International University, Uganda
11:30 – 12:00 – Networking Break
Veracruz Declaration Enactment and Conference Conclusion
Sara Ladrón de Guevara, Rector, Universidad Veracruzana, Mexico
Amy Newcomb Rowe, YEPI Program Manager, Talloires Network
Nieves Tapia, The Latin American Center for Service-Learning (CLAYSS)
Lorraine McIlrath, Europe Engage
Rajesh Tandon, Participatory Research in Asia
Nico Koopman, South African Higher Education Community Engagement Forum (SAHECEF)
Andrew Seligsohn, Campus Compact, USA
Carol Ma, Singapore University of Social Sciences (SIM), Singapore
Abigail Gómez, Universidad Veracruzana student representative and Steering Committee student representative
Mapendo Mindje, Steering Committee student representative, University of Rwanda
13:30 – 15:00 – Lunch
Social Service Site Visits

Casa Coyopolan
15:00 – 19:00
– Visit university spaces for agricultural production
– Tour the UV Casa Coyopolan and learn about its programs
– Presentations by members of the Biology and Health Sciences programs
Casa Molino de San Roque
15:00 – 19:00
– Walking tour and description of the geographical, social and economic context of the area
– Tour the UV Casa Molino de San Roque and learn about its programs
– Presentations by members of the Nursing, Nutrition, and Sociology programs
Concert: Veracruz Symphony Orchestra, Tlaqná Hall
"Mi Patria" 
20:30 – 23:00 
Saturday, 24 June 2017: All-day Social Service Site Visits
Visit to Casa del Conejo
09:00 – 15:00
– Tour the UV Casa del Conejo and learn about its programs
– Community tour and presentation forest handicrafts and community gardens
– Hike to the summit of Cofre de Perote, the 8th highest mountain in Mexico, 4,200 meters above sea level
– Presentation of artisan projects supported by UV

UNESCO-Awarded Intercultural College, Tequila
06:00 – 21:00
– Tour the UV Intercultural College and learn about its programs
– Tour the medicinal gardens
– Presentation from the student musical group "Son de las Verdes Montañas"
– Tour the space for handmade textiles and pottery
– Tour the historic city of Córdoba