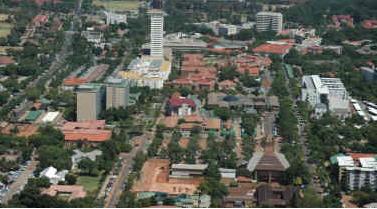 The University of Pretoria is a major public research university in South Africa, offering more than 1,800 academic programs in two languages: Afrikaans and English. It was originally founded as Transvaal University College in 1908, and became the University of Pretoria in 1930, and now has over 50,000 students. Visit UP's website>>
Department of Community Engagement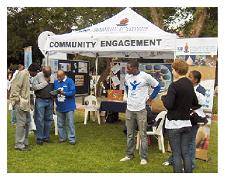 At UP, Community Engagement is not treated as a separate function, but is considered integral in all aspects of learning and teaching. It is therefore incorporated widely in academic programmes, projects and research efforts. The focus is particularly on areas where the University has proven competencies that can alleviate developmental and capacity problems in identified communities. The Department of Community Engagement comprises two divisions. Community Engagement Programmes and Projects (CEPP) is outwardly focused to engage with communities and service providers. Curricular and Research-Related Community Engagement (CRCE) is inwardly focused and aims to embed community engagement as part of the academic endeavours of the University community. Learn more>>
Curricular and Research Community Engagement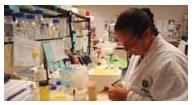 As a leading research institution in South Africa, the University of Pretoria places strong emphasis on Research-related Community Engagement (RCE), such as participatory research and community-based research. The Department of Community Engagement strives to build capacity for this research and provide support to faculty who wish to conduct community-based research. Learn more>>
Similar to the university's emphasis on RCE, Curricular Community Engagement (CCE) involves incorporating community engagement into the teaching and learning process for students. The CCE framework includes various teaching and learning approaches, including community-based education; internships; clinical education; experiential education; co-operative education; community-based learning; academic service-learning; community-based projects; and community outreach.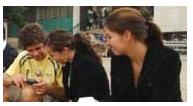 As part of its mission of supporting RCE and CCE, the Department of Community Engagement offers a two-day Training Course for faculty interested in incorporating community engagement into their teaching or research. This course introduces participants to the theory and practice of curricular and research community engagement in higher education and, specifically, at the University of Pretoria.
Law Clinic Community Services
Many of the individual faculties at the University of Pretoria conduct community engagement projects. For example, the Faculty of Law has a proud tradition of rendering legal services to the community through its Law Clinic, specifically to the less privileged and often marginalized members of the community. For the past few years, the Clinic has handled in excess of 2,000 cases per year. It renders a full range of legal services, ranging from advice to legal representation in both civil and criminal matters.
Community Project Module, Engineering
In 2005, the Faculty of Engineering, Built Environment and information Technology at the University of Pretoria implemented a new compulsory module, Community-Based Project, for all undergraduates. The eight-credit module is offered on an open-ended and project-orientated basis. The students attend compulsory orientation sessions and then submit their projects in the form of a proposal for evaluation and approval. Students then begin their fieldwork of at least 40 hours. Some of these projects include:
Maths and Science tutoring for learners;
Renovation of rooms in orphanages;
Designing and building of jungle gyms for primary schools;
Development and uploading of websites for non-profit organisations;
Computer training for learners, educators and community members;
Social entrepreneurial projects with communities;
Enrichment projects for animals in the National Zoological Gardens, Pretoria