Rob Hollister
Executive Director, Talloires Network
College of Arts and Sciences, Tufts University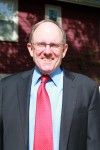 Rob Hollister was Founding Dean of the Jonathan M. Tisch College of Citizenship and Public Service at Tufts University. He is Professor in the Dept. of Urban and Environmental Policy and Planning. A pioneer in the engaged university movement, Professor Hollister led the creation and development of the Tisch College of Citizenship and Public Service, a uniquely comprehensive university-wide program to prepare students in all fields for lifetimes of active citizenship – to educate citizen engineers and citizen physicians, citizen humanists and citizen businesspeople.  In 2005, he co-founded the Talloires Network.  Also in 2005, in partnership with Campus Compact, he initiated The Research University Civic Engagement Network, an alliance that today number 40 major U.S. research universities. A specialist in citizen participation in public affairs and in the leadership and management of nonprofit organizations, Professor Hollister is co-author of The Engaged University:  International Perspectives on Civic Engagement and Development Politics, and co-editor and contributing author of Governing, Leading and Managing Nonprofit Organizations; Cities of the Mind; Neighborhood Policy and Planning; and Neighborhood Health Centers.
Lorlene Hoyt
Director of Programs and Research, Talloires Network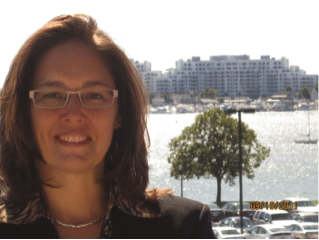 Dr. Lorlene Hoyt is the Director of Programs and Research for the Talloires Network and Associate Research Professor in the Department of Urban and Environmental Policy and Planning at Tufts University. She is also a Visiting Scholar in the College of Education and Human Development at the University of Massachusetts Boston.
From 2002-2011, Dr. Hoyt was an Assistant then Associate Professor of Urban Planning at the Massachusetts Institute of Technology (M.I.T.) where she founded MIT@Lawrence, an award-winning city-campus partnership with the City of Lawrence, Massachusetts. Her research has been published in academic journals including the Journal of Planning Education and Research, Economic Affairs, the International Journal of Public Administration, the Journal of Urban Technology, the Michigan Journal of Community Service Learning, and the All Ireland Journal of Teaching and Learning in Higher Education. Dr. Hoyt offers a new paradigm for graduate education in Transforming Cities and Minds Through the Scholarship of Engagement: Equity, Economy, and Environment, a book published by Vanderbilt University Press and the result of a collaborative thesis project with a group of six M.I.T. students. She currently advises graduate theses and teaches graduate seminars entitled Anchor Institutions and Community Revitalization and Community Development, Planning and Politics.
For more information, see Dr. Hoyt's online portfolio.
Jennifer Catalano
Director, Youth Economic Participation Initiative

Jennifer Catalano is the Director of the Youth Economic Participation Initiative at the Talloires Network.  Jennifer holds a Masters degree in International Affairs from the Fletcher School of Law and Diplomacy, where she studied Human Security and Monitoring and Evaluation. Prior to graduate school, Jennifer held program director and project management positions in the international NGO and private sectors. Jennifer is currently based in Boston. She has lived and worked in Europe, Central America, Africa, and South Asia. Her interests include gender and youth in development, innovative approaches to monitoring and evaluation, the anthropology of development, crisis mapping, and the ethics of aid.
Amy Newcomb Rowe
Program Manager, Youth Economic Participation Initiative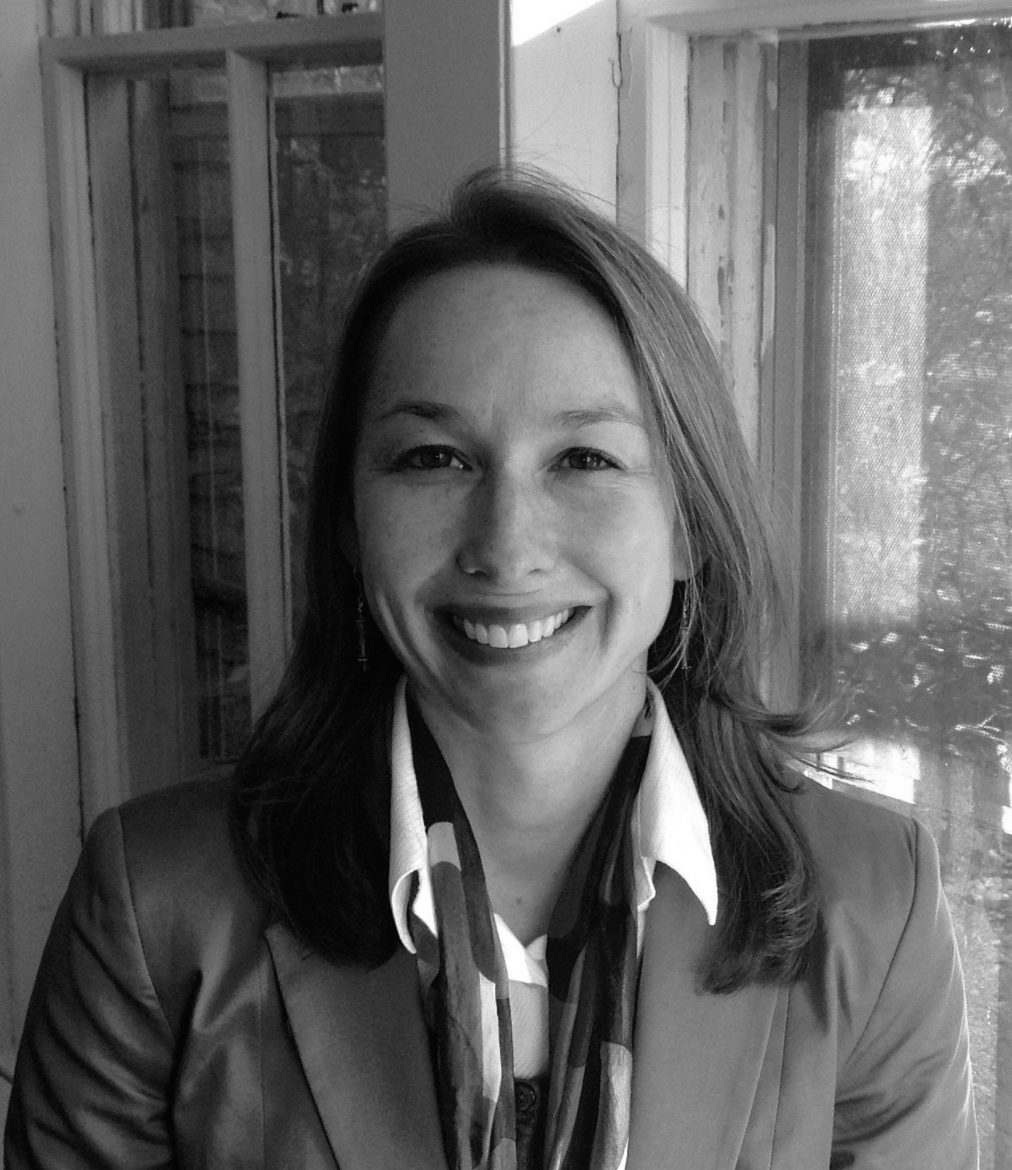 Amy Newcomb Rowe is the Program Manager at the Talloires Network. She holds a Masters degree in Anthropology of Development from the School of Oriental and African Studies at the University of London. Prior to joining the Talloires Network, Amy worked with the John D. Gerhart Center for Philanthropy and Civic Engagement at the American University in Cairo and the US Department of State in Nicosia, Cyprus and Amman, Jordan.
Program Administrator
Brianda Hernandez joined the Talloires Network in October 2013 as the Spanish Language University liaison and then as the University Volunteers Program coordinator in May 2014, becoming Program Administrator for the Network as of July 2015. She holds a Master's degree in Urban and Environmental Policy and Planning from Tufts University and a B.A. from California State University Northridge in Urban Studies and Planning. Prior to joining the Network, Brianda worked in the areas of advocacy, community based-urban design, and urban greening projects. She was born in Mexico and is a firm believer in education and the power of diversity
Rantimi Oluwasegun
Budget and Program Coordinator, Youth Economic Participation Initiative

Rantimi Oluwasegun is the Budget and Program Coordinator for the Youth Economic Participation Initiative at  Talloires Network. Prior to joining Talloires Network, she served with AmeriCorps and managed youth development programs for students in Boston Public Schools.  Rantimi holds a Master's degree in Nonprofit Management from Northeastern University and a Bachelor's degree in Applied Economics and Management from Cornell University. Her research interests include health systems strengthening and the role of youths in building sustainable economic development in Sub-Saharan African countries.
Jacqueline DiMichele
Program Assistant
Jacqueline DiMichele is the program assistant for the Talloires Network. Her key responsibilities include coordinating travel, event planning, processing reimbursements as well as accounting using a variety of university software programs. Prior to joining the Talloires Network, Jacqueline worked at Tufts University for more than two decades. She served as administrative support for the Department of Physics and Astronomy for 21 years. Prior to that, she worked on the Boston campus as assistant to the Dean of the Sackler School of Graduate Biomedical Sciences.
Matias Ramos
Communications Coordinator
Matias Ramos joined the Talloires Network in February 2014. He is in charge of communications efforts for the Youth Economic Participation Initiative and the network as a whole. Prior to joining the Network, Matias worked for the Services Employees International Union, the Institute for Policy Studies, the National Immigration Law Center, and the UCLA Labor Center. He has been deeply involved in social movement organizations, and was a co-founder of a national immigrant youth advocacy network, United We Dream. Matias studied political science at UCLA, and he is originally from Argentina.
Donald Wertlieb
Senior Liaison, Talloires Network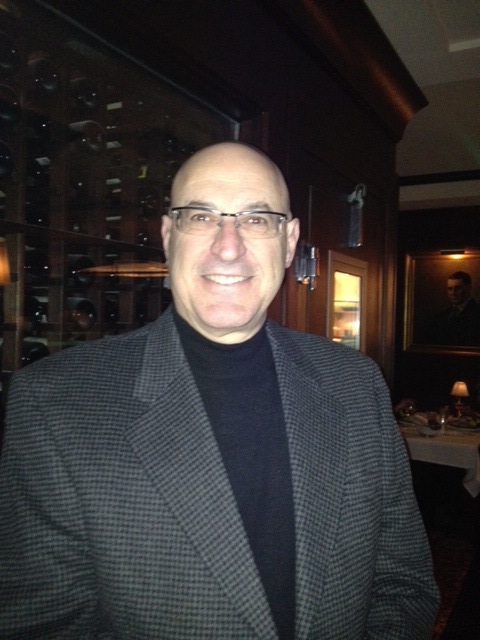 Donald Wertlieb, Ph.D., is Professor emeritus in the Eliot-Pearson Department of Child Development at Tufts University where he founded its Center for Applied Child Development as a hub for a wide range of local, national, and international partnerships engaging the university and students in community-based efforts to enhance the quality of life for children and families.  His research focuses on how children, families, and communities cope with adversity and disability, using that knowledge to design interventions to foster coping and resilience.  As an applied developmental scientist specializing in pediatric psychology, his work has brought him to China, France, Guatemala, Israel, Kuwait, Singapore, and Ukraine.  He is co-editor of the 4-volume Handbook of Applied Developmental Science, past-president of the Society for Pediatric Psychology, and current president of the American Orthopsychiatric Association.
As Senior Liaison, Wertlieb represents the Talloires Network in its work with member institutions and partner organizations  in different parts of the world.  This role includes advocating for the expansion and strengthening of the global civic engagement movement of higher education, constructing strategies for institutional change and effectiveness, and exploring additional opportunities for the Network to support and to collaborate with its members and partners.
Rebecca Tumposky
Civic Engagement Liaison
Rebecca Tumposky joined the Talloires Network in September 2013.  She is pursuing a Masters in Urban Environmental Policy and Planning.   Previously, she worked at HOPE Collaborative, an environmental health organization based in Oakland, CA which focused on creating a more equitable food system and built environment. She also worked as a trainer with Catalyst Project, a San Francisco based center for political education.  She holds a bachelors degree in Politics from Oberlin College.
Nadine Salib
Research Assistant
Nadine Salib joined the Talloires Network in August 2014 as a Research Assistant. She is pursuing a Master's degree in Public Policy at the Department of Urban Environmental Policy and Planning at Tufts University. Prior to moving to Boston, Nadine worked as the Media and Public Affairs Officer of the Embassy of Canada in Cairo, Egypt, where she developed and published annual events proposals and reports, identified and analyzed trends and key success factors. She conducted media interviews, press conferences and workshops. Nadine has experience with fundraising, identifying and contacting potential sponsors, negotiating, and developing new contacts and ways of cooperation with partners. She was also responsible for identifying information on subjects of interest to the relevant sections of the embassy and providing press reviews on current events in English, French and Arabic. Nadine has over 10 years of work experience with local and international institutions, schools and Universities where she planned, managed and executed multiple development projects and advocacy activities in education, health care, human rights, media, and environment. Nadine earned a degree in Economics from the School of Economics and Political Sciences, Cairo University.
Jim McKeag
Teaching Assistant
Jim McKeag is a Masters candidate in the Department of Urban and Environmental Policy and Planning, where he is pursuing an interest in neighborhood revitalization with a focus on community engagement. Born and raised in Worcester's Highland Street neighborhood, Jim has a long-standing interest in the history and development of the post-industrial city. His background is in construction and property management, where he specialized in historic preservation and architectural restoration, led himto develop an appreciation for the built environment's influences on communities.  Jim holds a degree in Biology and Society from Cornell University, has served on the Board of Directors of the Regional Environmental Council, and is a co-founder of Worcester Film Works and the Worcester Downtown Neighborhood Alliance.